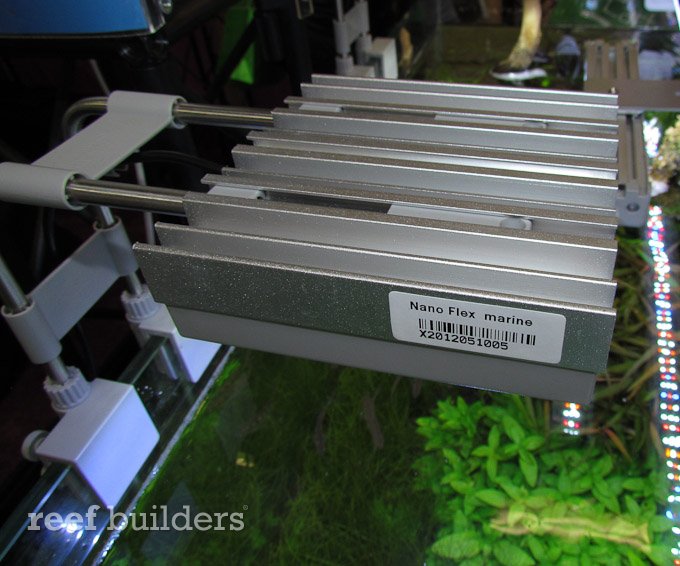 SolarStinger is a new line of LED aquarium lights from EconLux which is one of the few ways to taste the sweet, sweet magic of multicolor, multichip LED light. After the Kessil Dense Matrix Array LED, Econlux's rainbow cluster LED found in the 12 watt SolarStinger Nano Flex LED and 36 to 52 watt SolarStinger Cluster LED lights are the few products offering LEDs of different colors in a tight group to address the issues of color mixing. 
The Passively cooled SolarStinger Nano Flex and Cluster LED lights are both engineered to have very flexible mounting options including tank and side mounts, and the electronic driver of the larger SolarStinger Cluster LED has 0-10v inputs for dimming of the multicolor LED cluster. EconLux believes that they have somewhat over-engineered the passive cooling design of both the SolarStinger NanoFlex and the SolarStinger Cluster LED to last well into 35,000 hours and when you see the proportion of the size of the LED to the mass of the aluminum, it's easy to believe.
The SolarStinger Nano Flex and Cluster LEDs are available in both marine and freshwater color configurations. Since EconLux was shopping the SoalrStinger line of LED lights to potential distributors at InterZoo 2012, it will be a while still before we learn of wider retail distribution in the US and Europe, and the suggested retail pricing that will follow.