Scubafish is a small, eco-friendly, PADI 5 Star Dive Resort in Koh Lanta Thailand with an emphasis on conservation and a relaxed personal service. Each year since 2004 Scubafish has been introducing nursery raised clownfish into the surrounding lagoon.
Last week, marking their 12th annual event, a team of marine scientist along with the help of the Scubafish dive team released 200 Western Clownfish and 50 Harlequin shrimp into the Ko Haa Lagoon. There are approximately 28 known species of wild clownfish 7 of which are found in Thailand.

The clownfish release project uses a scientific approach to relocating the clownfish to the wild and researchers are seeking to develop a successful techniques for introducing nursery bred species into the ocean. First a team of scientist and the Scubafish dive team must survey the Ko Haa Lagoon in search of a suitable location where they believe it will be successful for the clownfish to survive.
There are several species of anemone in Koh Haa, however only a few are the right home from the western clownfish. Once they have found a suitable location the team will place temporary protective cages around the anemones in preparation for the actual release. This is one of the important research insight the team has developed from the annual event.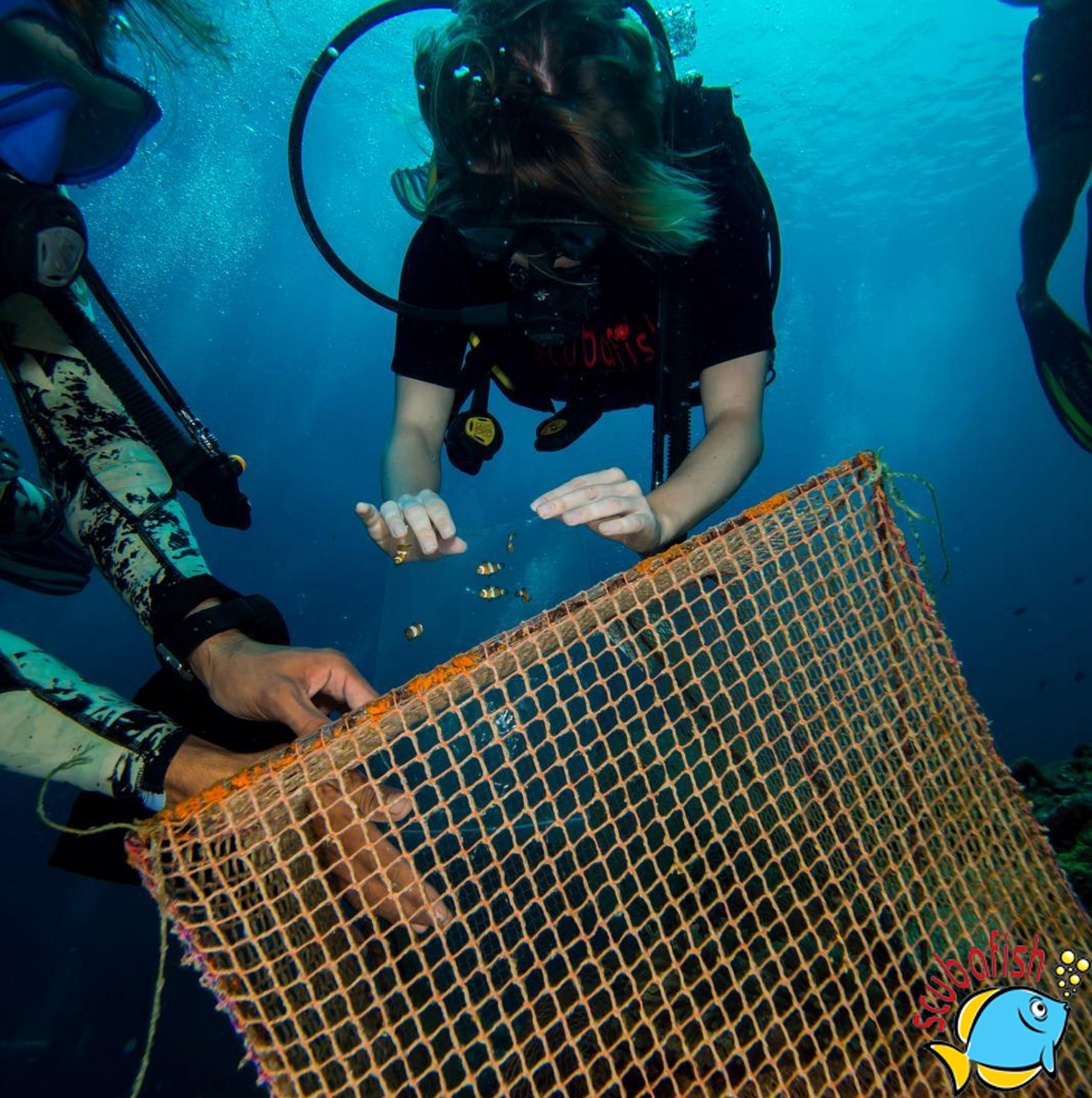 Over the past year scientist discovered that the protective mesh cages give the clownfish temporary protection as they adapt to their new home, resulting in an increased survival rate for the clownfish. If you are interested in volunteering for the project as either a diver or snorkeller, please contact Scubafish for more information.
The Clownfish Release Project is generously funded by the owner of Pimalai Resort and Spa, Khun Anurat Tiyaphorn. The actual research is lead by Dr. Thorn Thamrongnawasawat, Head of the Department of Marine Sciences at Kasetsart University and supported by the Thai Department of Fisheries.