At the southern end of Two Mile Reef, you will find a spectacular coral garden, with a coral sweet spot between 3-12m (10-40ft). This reef is great for both beginner divers and more experience divers who are looking for wide angle reef scenes.
Two Mile Reef is located between Benguerra and Bazaruto Island, off the coast of Mozambique Africa. This ancient coastline runs parallel South to North with the Archipelago and there is over 25 miles of non continue reef along the coastline of the Bazaruto Archipelago, Two mile is at the Southern end of the reef.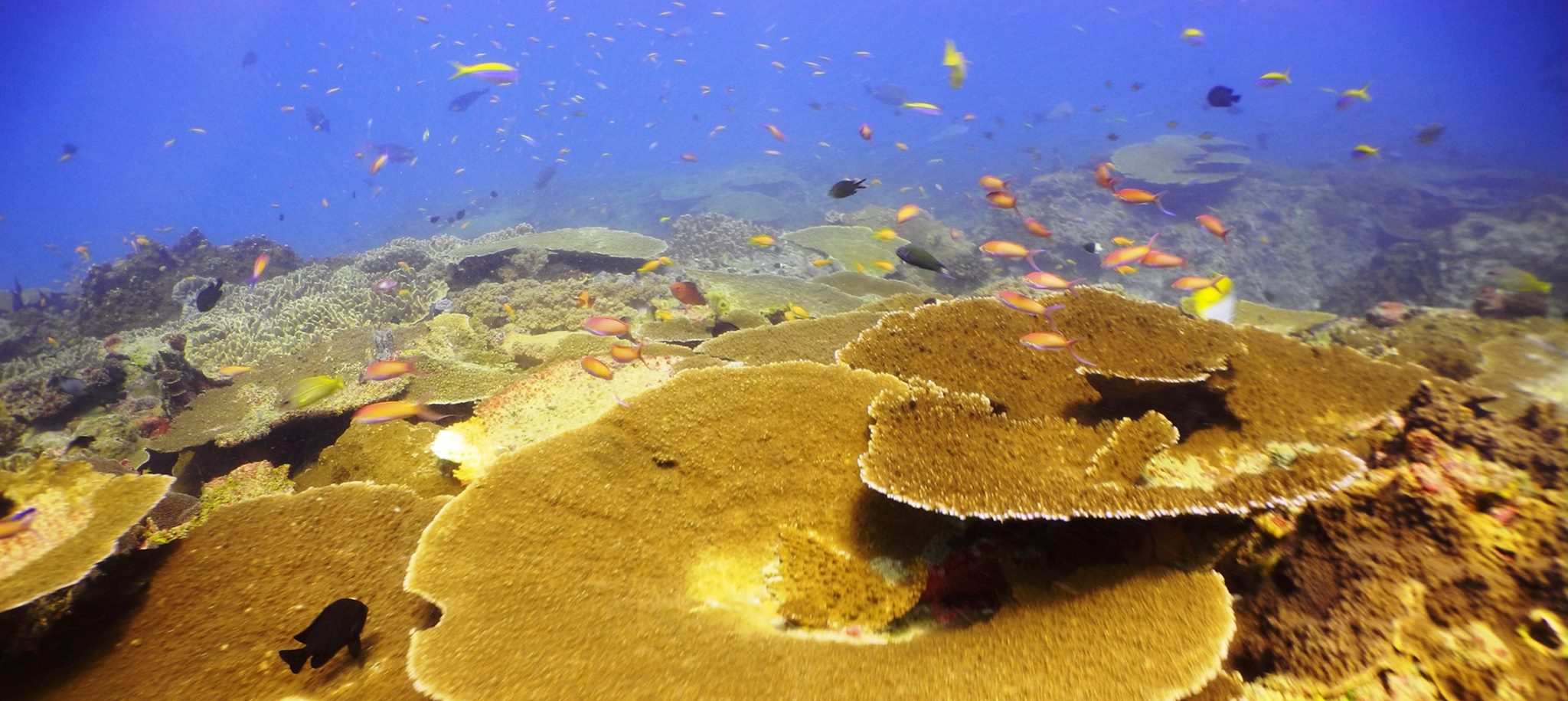 The Archipelago has a wide range of marine habitats including rocky reefs, mangrove forests and sea grass meadows and is home to one of the last viable populations of dugongs in East Africa. In Bazaruto you also have the chance to see manta rays and whale sharks although these sighting like the dugong are rare.
Some of the more common sightings are two mile reef include mobula rays, green sea turtles, reef shark, bottle nose and humpback dolphin (at the surface) and giant shoals of reef fish. You can also spot the rare Tridacna costata clam in the shallows which is a unique giant clam species only recently described from the Red Sea.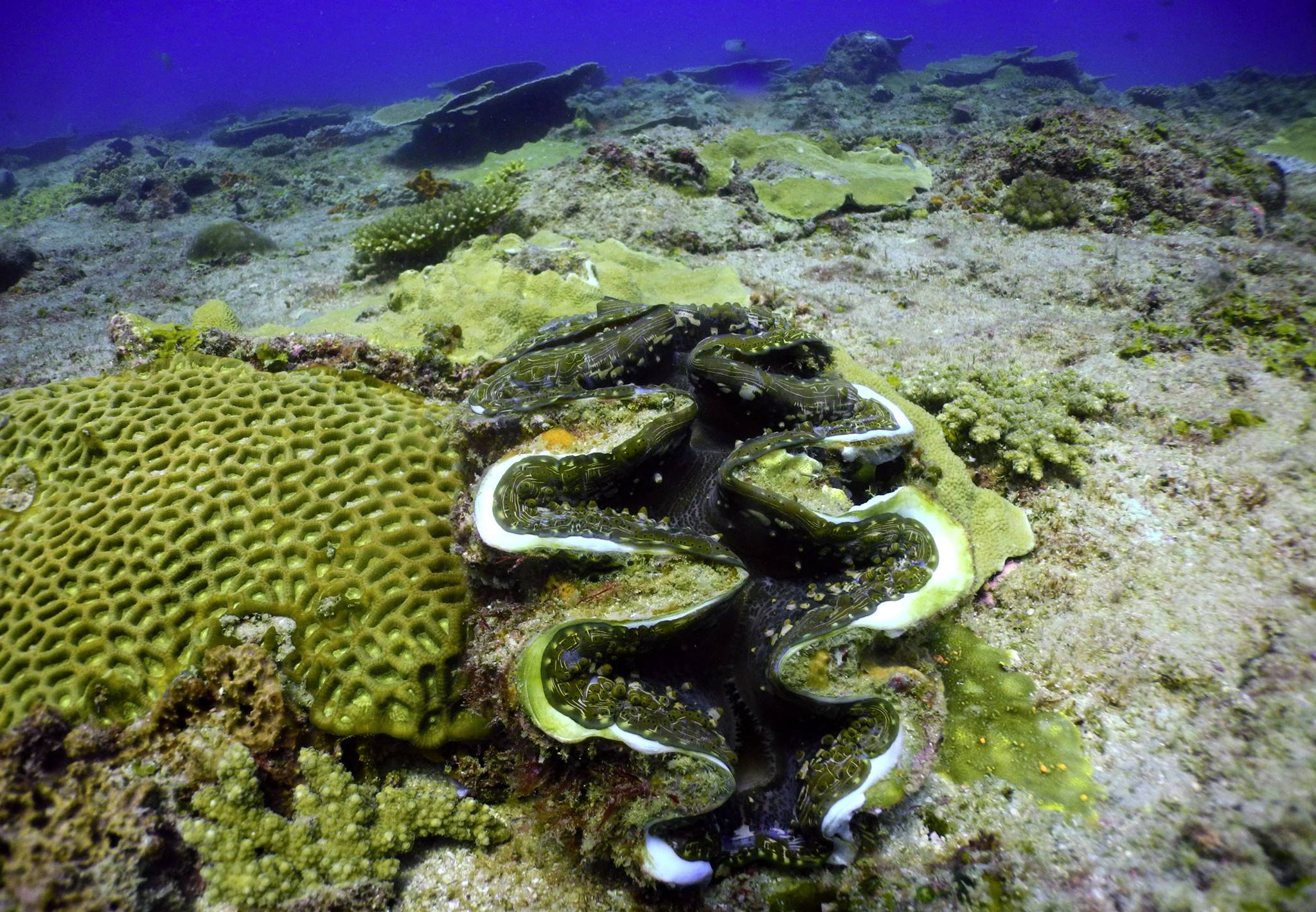 From July-December you also have the chance to witness the annual humpback whale migration. Two Mile reef is a perfect place to spot passing whales as they stay in the shallow with their young. Divers at the Coral Garden site have even been lucky enough to see humpbacks underwater!
To access Two Mile reef you will need either need to stay on one of the Island, Bazaruto Benguerra or Magaruque or you can take a day trip from Vilankulos on the mainland. The boat ride out to the reef can be bumpy as the outgoing and incoming tides converge in the channel between Bazaruto Island. Condition at the reef are mostly calm however you should plan for some current and a drift dive along the reef slope.
Do you have any questions about diving in Bazaruto? Leave them in the comments below.