An Olive Ridley sea turtle has some quick thinking humans to thank, after become entangled in a drifting ghost net. The turtle, named Nash by the One&Only Reethi Rah Maldives dive staff, was found trapped in an abandoned net offshore of the resort island.
Nash was quickly removed from the water by Ibrahim Nasser and the Marine Concierge team from the One&Only Reethi Rah Maldives, and placed on the boat to carefully cut her free. She was kept damp with towels and seawater as the crew assessed the damages and began removing the tangled mesh.


After Nash was freed, the crew quickly returned her to the water. However it soon became clear that she could not descend or dive. Nash was once again brought onboard where the crew noticed she had wounds to all of her flippers.
Luckily for Nash she was taken to the Marine Savers turtle rescue center, at nearby Four Seasons Kuda Huraa where she is slowly recovering. Nash was placed in a rehabilitation pool and slowly started to eat. Her buoyancy is still an issue, but she will continue to be monitored before being released back into the wild.

Ghost Nets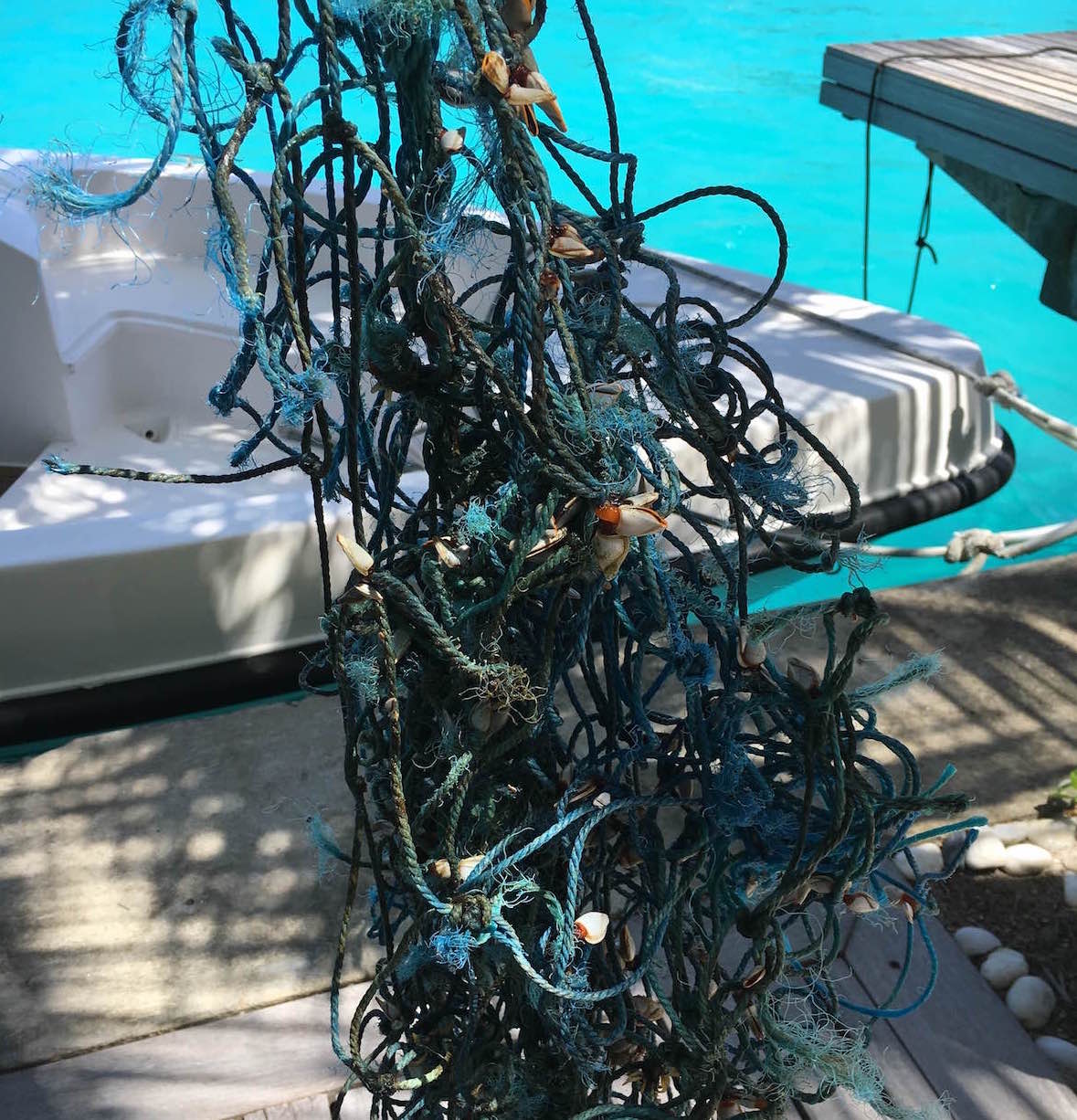 Ghost nets are becoming an increasing problem in the world's oceans. These abandoned, discarded or lost fishing nets can drift in the ocean currents for years or decades trapping and entangling marine animals.
If left to drift, ghost nets continue to catch marine life including turtles, birds, sharks, rays, dugongs, dolphins, and whales in a process called "ghost fishing". Entanglement can lead to exhaustion, suffocation, starvation, amputations of limbs, and, eventually, death.
Olive Ridley Turtle
The Olive Ridley sea turtle is the smallest and most abundant of all sea turtles, measuring 70 cm and weighing 45 kg, on average. The Olive Ridley gets its name from its olive green, heart-shaped shell.
The Olive Ridley turtle spends most of its time far from shore forging in the open ocean, making it vulnerable to entanglement in discarded fishing lines and ghost nets. Turtles view the nets as shelter or a place to find food, and quickly become irreversibly entangled.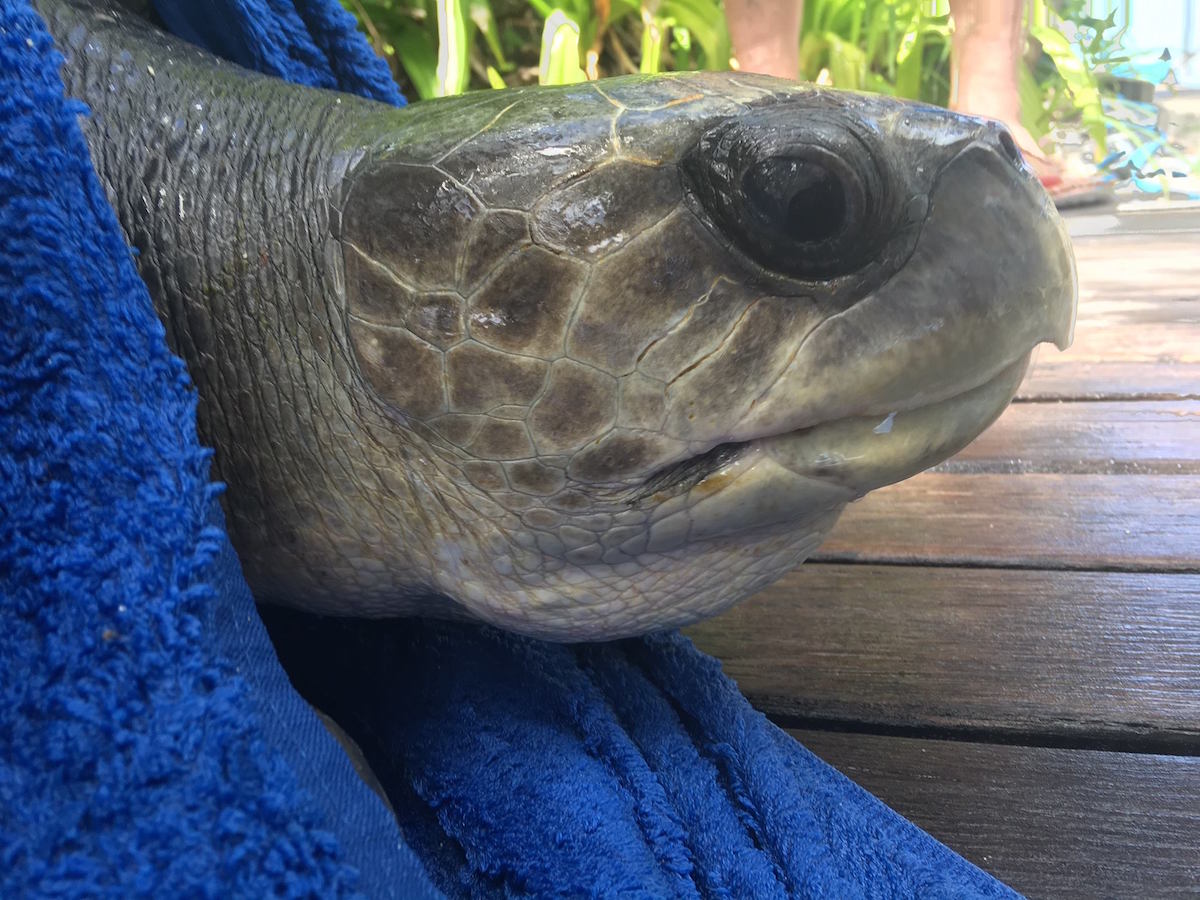 Unfortunately sighting of these turtles are rare in the Maldives, while they are often the first to be found tangled in ghost nets. If you are planning a trip to the Maldives, the Marine Concierge team at One&Only Reethi Rah, Maldives, encourages anyone who encounters a turtle stuck in a ghost net to contact the Olive Ridley Project for further assistance.
Additionally if anyone encounters an empty ghost net, please remove the net and contact the Olive Ridley Project to report it. To learn more about the fight again ghost nets in the Indian Ocean, visit the Oliver Ridley project website.