The Vertex Cerebra has the dubious distinction of being one of the aquarium products with longest ever development period. We first sighted the new Cerebra aquarium controller from Vertex at InterZoo 2010, and it has come through a lot of revisions since then.
The touch-screen controller Cerebra uses the powerful Android mobile operating system, a quantum leap from what aquarium controllers currently employ. Vertex hopes that the familiar Android software environment will encourage plenty of developers to take a crack at developing apps for the Cerebra, and put an end to <coding> of functions in aquarium controllers once and for all.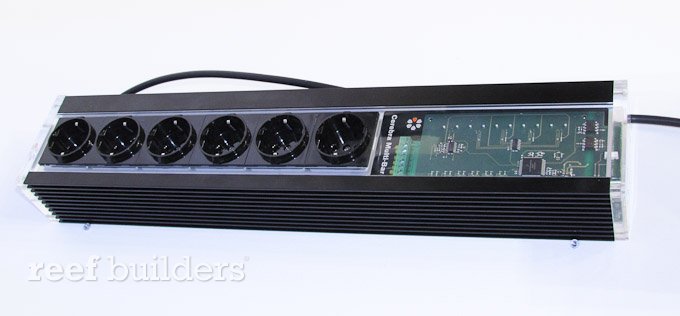 To make the biggest possible splash with the Cerebra, Vertex is offering a ludicrous introductory price of $375, nearly half off the expected full retail price of $699. The introductory bundle will include the controller head unit with touchscreen, the Cerebra multibar, a temperature probe, and a few other accessories.
Ostensibly missing from the bundle is one of Vertex's own high-spec lab grade pH probe but since you'll already be saving more than $300, there'll be plenty of pocket money to invest in the Cerebra's ecosystem. The super duper deal on the Vertex Cerebra is only available to US customers and we'll try to learn more about what this new aquarium controller brings to the table with its launch next week.