MaxSpect first appeared on the world aquarium stage as an upstart LED lighting company. Over the years their designs have really broken away from the pack, and they've introduced many light fixtures with great value and performance, and which many other companies have taken inspiration from.
Looking to branch out into new product categories, MaxSpect introduced the reef world to another very novel innovation, this time in water movement with the MaxSpect Gyre pump. Now that the Gyre pump has matured through a few different revisions and is a fairly robust aquarium pump, MaxSpect is ready to bring their two products together into the first signs of a MaxSpect aquarium ecosystem.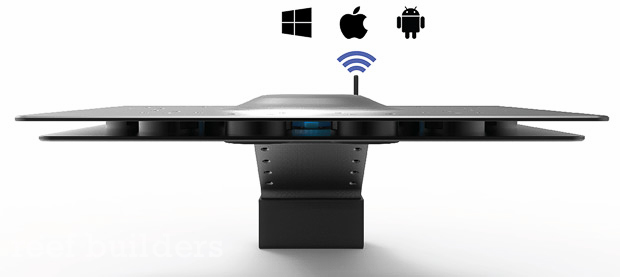 MaxSpect lights and pumps have always included some kind of a basic controller, allowing users to adjust the brightness, color and schedule of the LED lights, and the speed and flow patterns of their Gyre pump. The one thing which was missing was some form of external input from separate controllers, or wireless capabilities.
That is all about to change with the introduction of the all-new MaxSpect Integrated Controller V6, or ICv6 for short. The MaxSpect ICv6 will be able to wirelessly connect with Ethereal and Gyre pump controllers, and future MaxSpect aquarium products as well.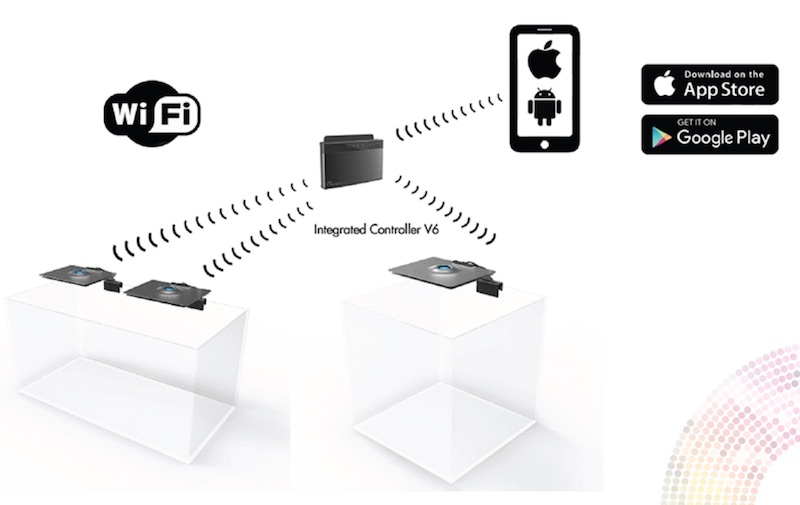 The ICv6 will function similarly to existing hubs for aquarium devices, allowing users to change programming and schedules on their smartphone using either iOS or Android applications. It's very exciting to see a progressive aquarium company like MaxSpect move towards designing hardware that is wirelessly connected, and we caught up with MACNA 2016 in San Diego to find out more about the launch of their ecosystem of aquarium gear.