AquaForest is a new aquarium company out of Poland which is taking the reef world by storm. Going from a little known outfit a couple years ago to being on the shelves of fish stores all over the world, there's something special about AquaForest which makes us believe this company will be around for a long time to come.
One of the biggest guiding philosophies within AquaForest is a strong emphasis on probiotics. Probiotics is a buzzword that is being tossed around with huge disregard for what it actually means; kind of like 'Amino Acids' which could mean anything, and even the skin flaking off your body is technically 'pro-biotic'. However AquaForest claims that they have a specific strain of bacteria incorporated into many of their products. AquaForest additives and medias encourage this bacteria and others like it to grow and colonize our aquariums to its full potential.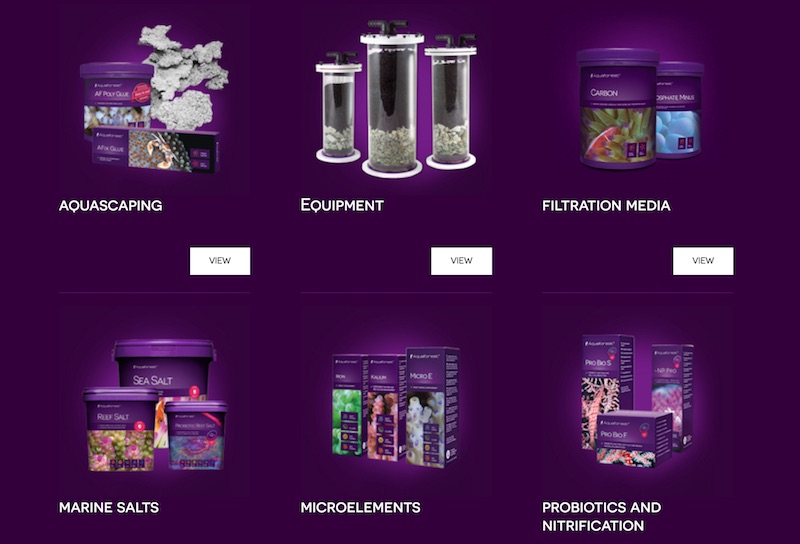 But in our minds the real driving force behind AquaForest is the people of the company, especially Sever, founder and owner. AquaForest is operated by practicing reefers with great tanks at home, and Sever is an avid diver who photographs most of the images used in the product packaging for AquaForest.
The synergy between owner, operator and user really shines through in the AquaForest product line since many of the products are used and tested at the company's own coral farm. We caught up with Sever to discuss what it is about AquaForest that is resonating so strongly with reefers, and to learn about a few of their unique and new reef aquarium offerings. [AquaForest]