Pacific Island Aquatics took a break from selling quality marine aquarium fish but now the company is staging a big comeback. First PIA gave us the newest photograph of a flame x potter hybrid in over a decade, and now they're showing off a whole crop of juvenile Apolemichthys angelfish, including another scrumptious hybrid.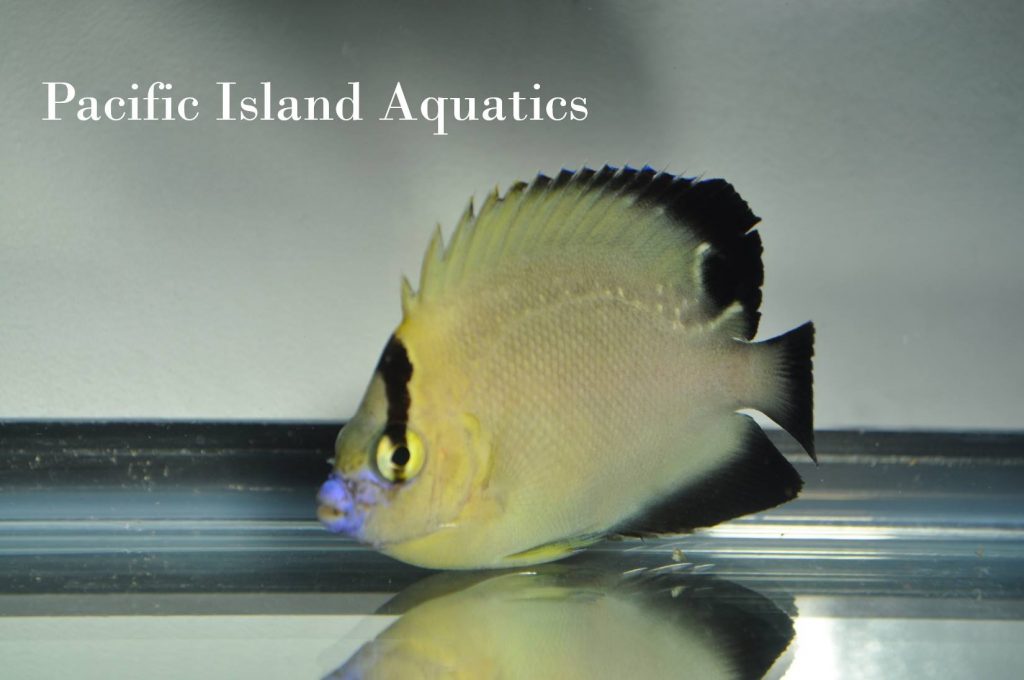 There's only a few species of Apolemichthys angelfish in the genus, and very few of them have overlapping ranges, and therefore very few ways to recombine genetics into hybrid specimens. The Armitage angelfish, a hybrid of the flagfin and cream angelfish is well documented, as is the goldflake x flagfin hybrid cross.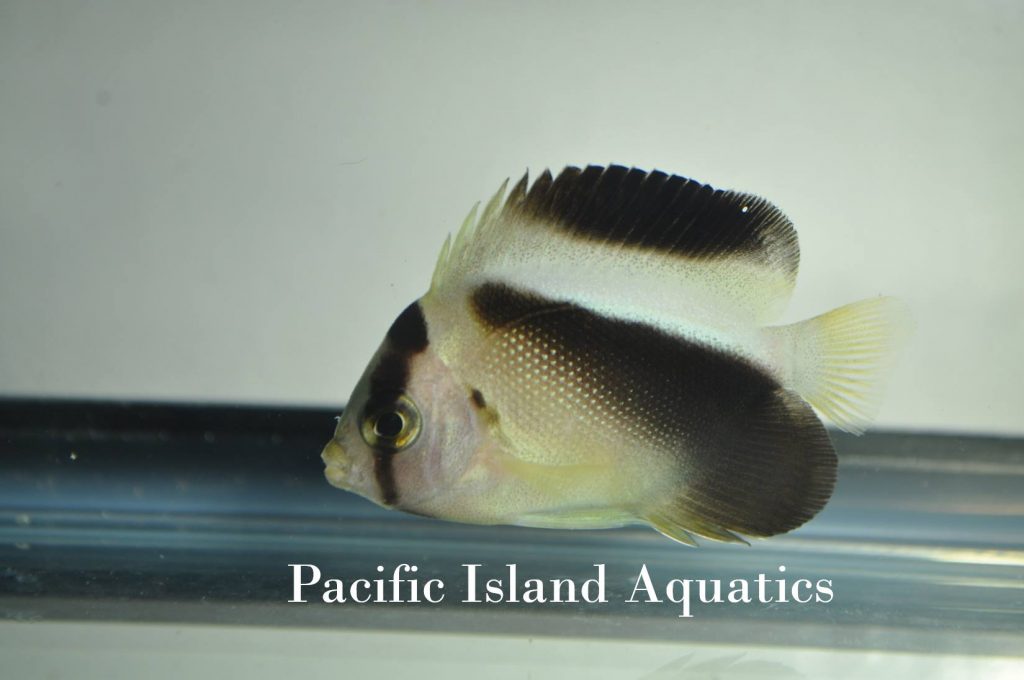 However there's one hybrid which we've heard rumors of in the past, but which is very poorly documented, and this is the Griffis x Goldflake hybrid. The Griffis angelfish, Apolemichthys griffisi, is rare enough to begin with, so finding a cross with another exotic fish like the goldflake angelfish is incredibly remarkable.
Better yet, the hybrid griffis x goldflake angelfish hybrid was part of a bumper crop of juvenile Apolemichthys that Pacific Island Aquatics received this year. Taken altogether you can clearly see and easily appreciate the differences between these closely related species.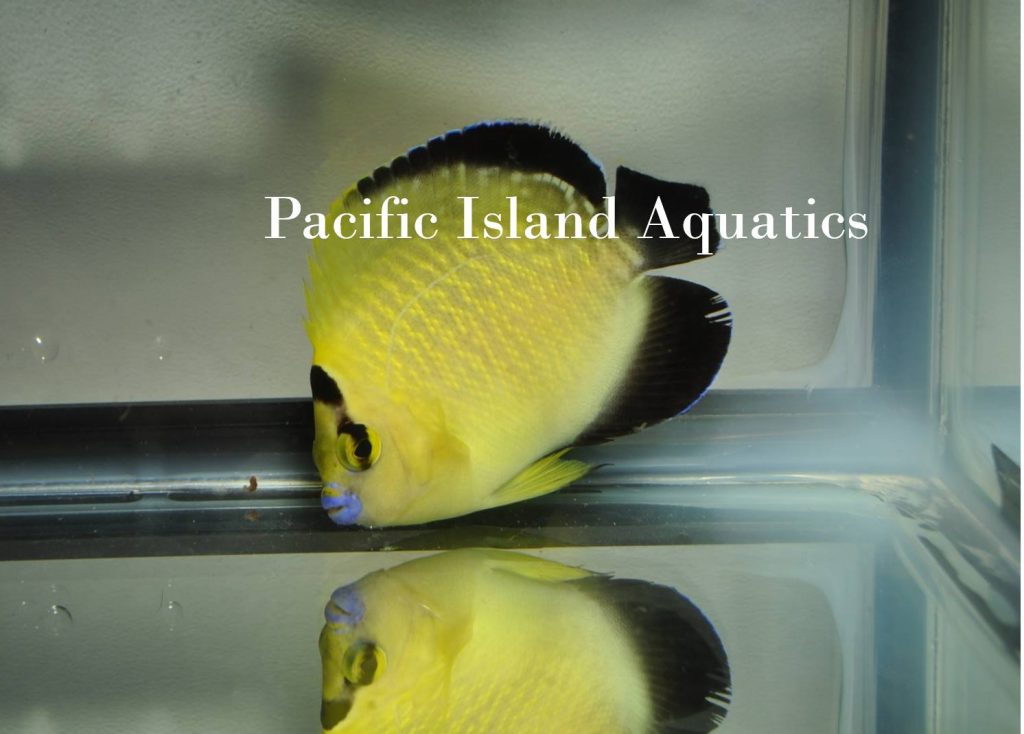 Alas, the bandit angelfish doesn't overlap in distribution with any of its congeners so we'll have to be content with the ghost bandit angelfish which appeared from the captive breeding efforts of Karen Brittain. Since Goldflake angelfish are mostly yellow with yellow spots, and griffis angelfish are grey-ish with bold black and white markings, there's no telling how the fish will grow and develop as it matures.
This uncertainty of the future appearance of rare hybrids is what makes them particularly appealing because it's a total surprise how the patterns of both species will combine in the mature adult hybrid angelfish. Thankfully, Apolemichtys angelfish such as this hybrid are pretty safe addition to a reef aquarium and we'd go our of our way to visit such a rare fish residing in an aquascape of living corals. [Pacific Island Aquatics]