PE Pellets and PE Flakes from Piscine Energetics are probably the biggest thing to happen to Mysis relicta in the aquarium hobby since the advent of frozen fish food. We still remember where we were when we first learned about 'freshwater' mysis shrimp from arctic Canadian lakes, and feeding our saltwater fish has never been the same.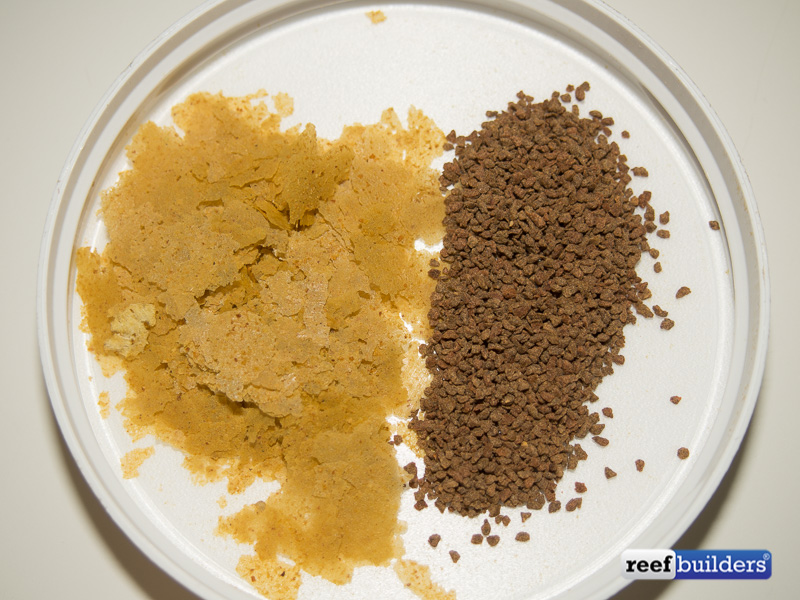 With their new PE Pellets and PE Flakes, Piscine Energetics is set to reaffirm the importance of mysis shrimp in the diets of both fresh and saltwater fish. Prepared fish foods made from Mysis shrimp have been around for years, but this is the first prepared foods from Piscine Energetics, and it's also the first prepared foods made with fresh mysis shrimp.
Where most prepared aquarium foods are made by the ton per hour and use only fish and shrimp meal, Piscine Energetics went a different direction. They developed their own method for creating flakes and pellets, and it's a slow-batch process to be able to use fresh mysis shrimp. This results in PE Pellets and PE Flakes being made with much lower temperatures than other foods, and impressively high nutritional content.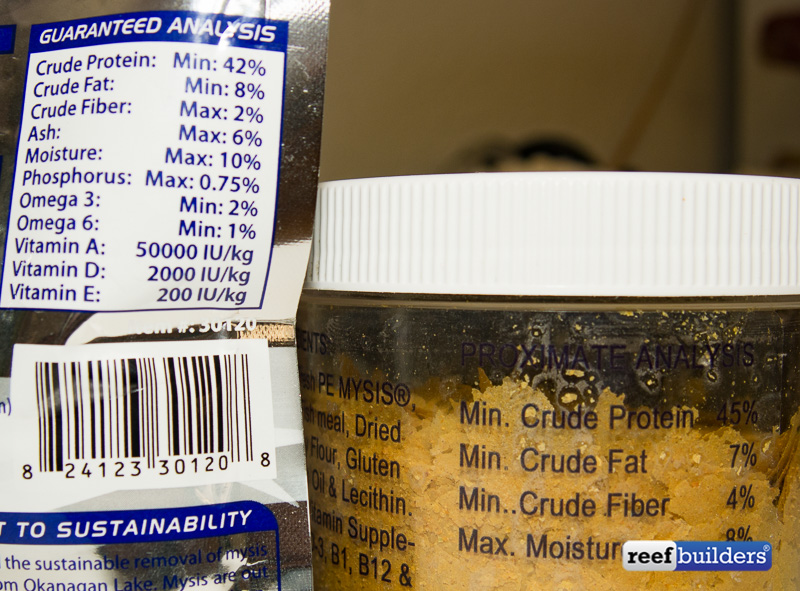 PE Flakes won't be released until 2017, and PE Pellets are already shipping to resellers, but we've got a sample of both mysis-based foods to compare, and test out on our aquarium fish. It goes without saying that our fish relish both types of foods, but they are well-conditioned aquarium fish who eat anything they are offered.
Fish stores and aquarists with newly acquired wild fish will better be able to test their attraction to PE Pellets and PE Flakes, which many professional aquarists are already reporting having good success with. We really like the slow sinking nature of PE Pellets, making them a very good food to feed to our LPS corals.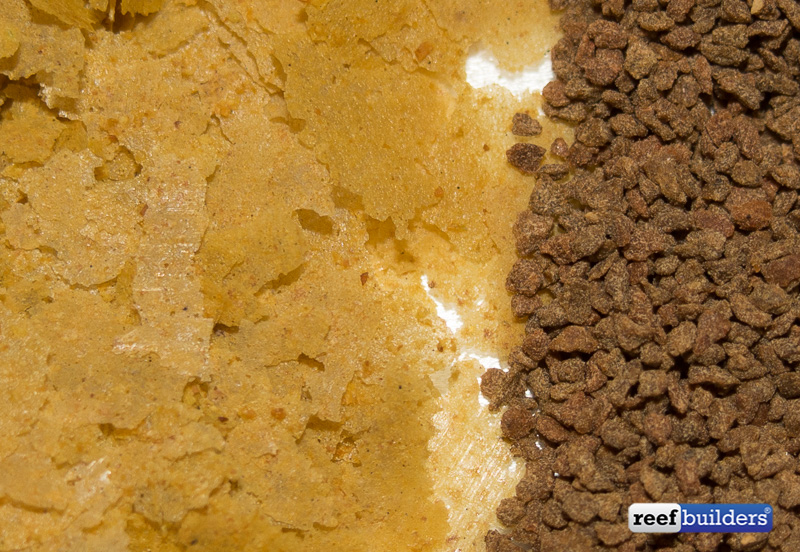 PE Flakes are very thin kind of flake foods, thinner than 'conventional' flake foods and comparable to the crumbly flakes of Omega Sea and Ocean Nutrition. The PE Flakes are being eaten with gusto by our somewhat picky Sunburst anthias, and we imagine they will come to love it even more with continuous feeding over time.
At 42 to 45% protein and 7 to 8% fat, PE Flakes and PE Pellets are going to be great both for conditioning broodstock fish to breed, and growing them up fast. There's nothing like fresh-frozen mysis shrimp to give our fish a tasty treat but having the option to feed the same primary ingredient in either flake or pellet food will be more practical, and much more economical in the long run.