The JBJ 8g rimless aquarium is an all-in-one aquarium that comes with everything you need to get started in reef-keeping. The aquarium comes with an 8g tank, pump, two channel dimmable led light, filter, pedestal, and glass lid. Setting up the aquarium should take you around 1 hour or less.
The aquarium was packed nice and tight, open the box and removed the equipment piece by piece before removing the tank. You will notice there is not a lot of space between the box and the tank, so work slowly to pull the tank out.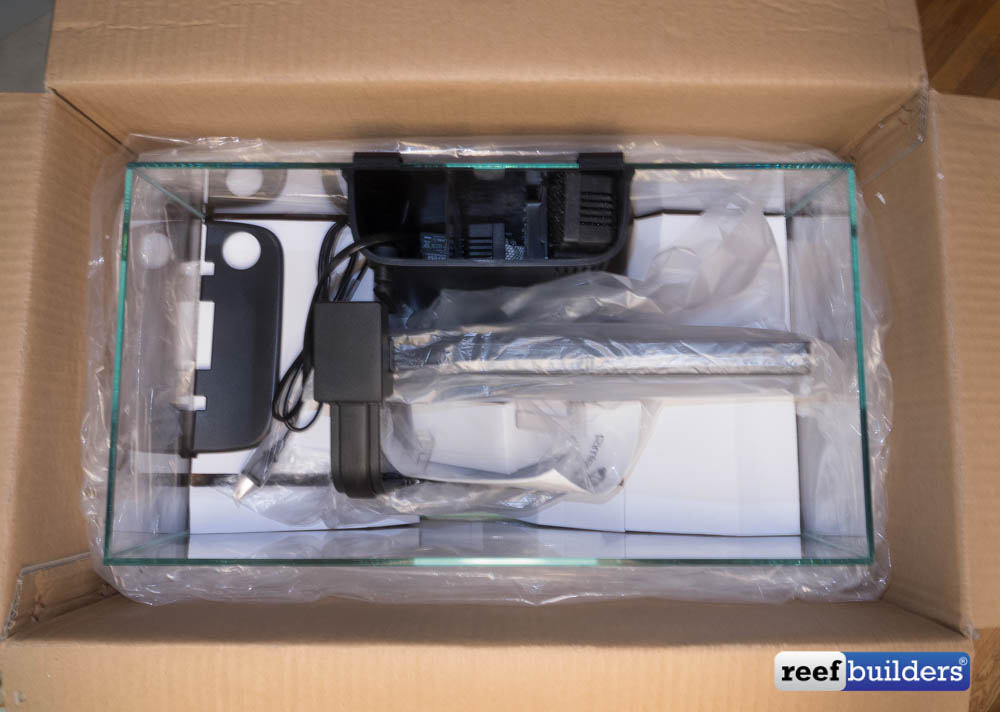 You want to select an area in your home to set up your tank. Choose a place where you will spend time with your aquarium, and have room to work around the aquarium. Avoid placing it by a window or door where light and temperature change throughout the day.
Once your aquarium is out of the box, removed the black filter box from the aquarium glass and then removed all the pieces inside. You should have a pump with two loose connector parts, and a filter pad with three filter cartridges containing a sponge, ceramic filter rings, and carbon.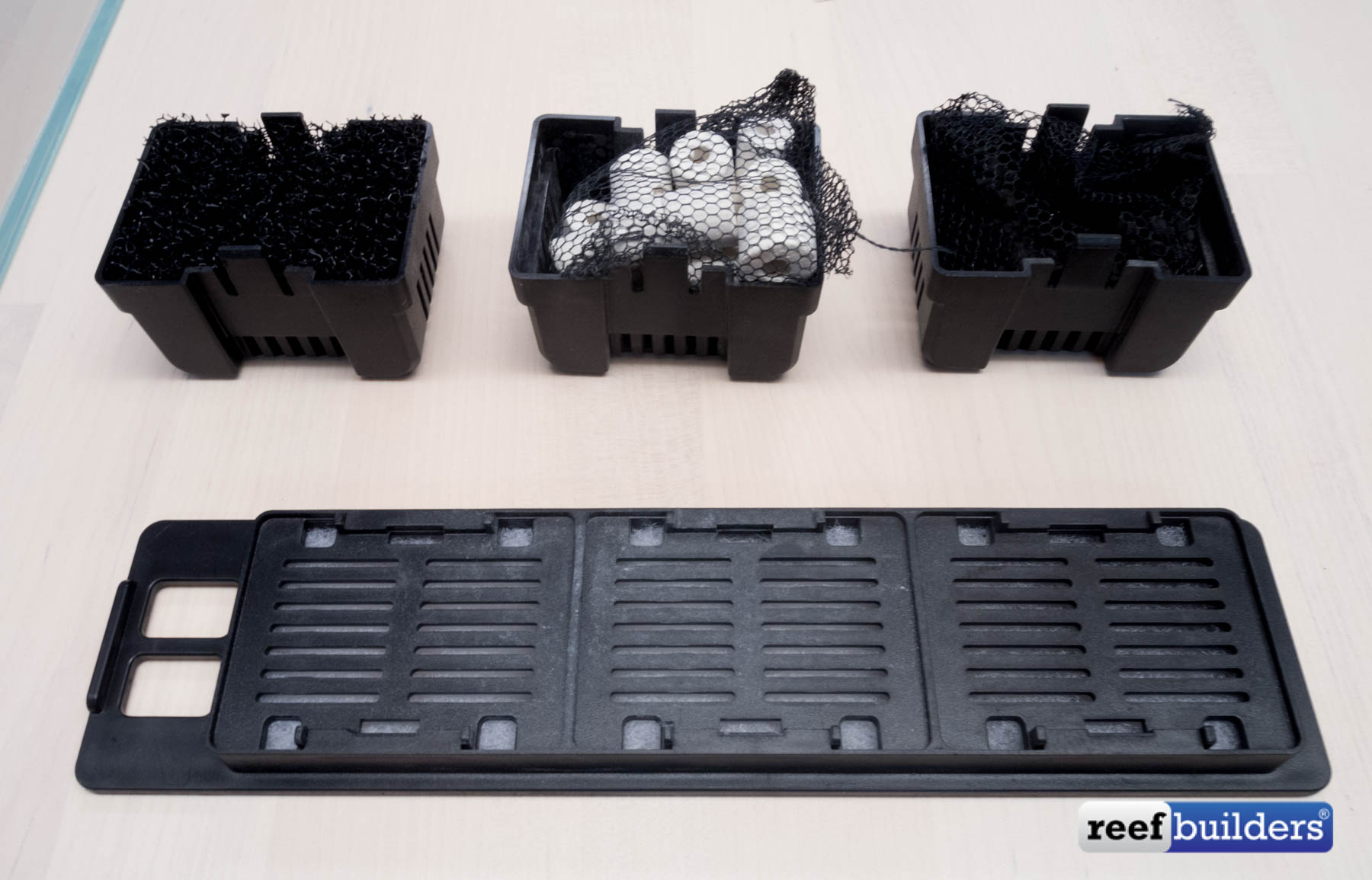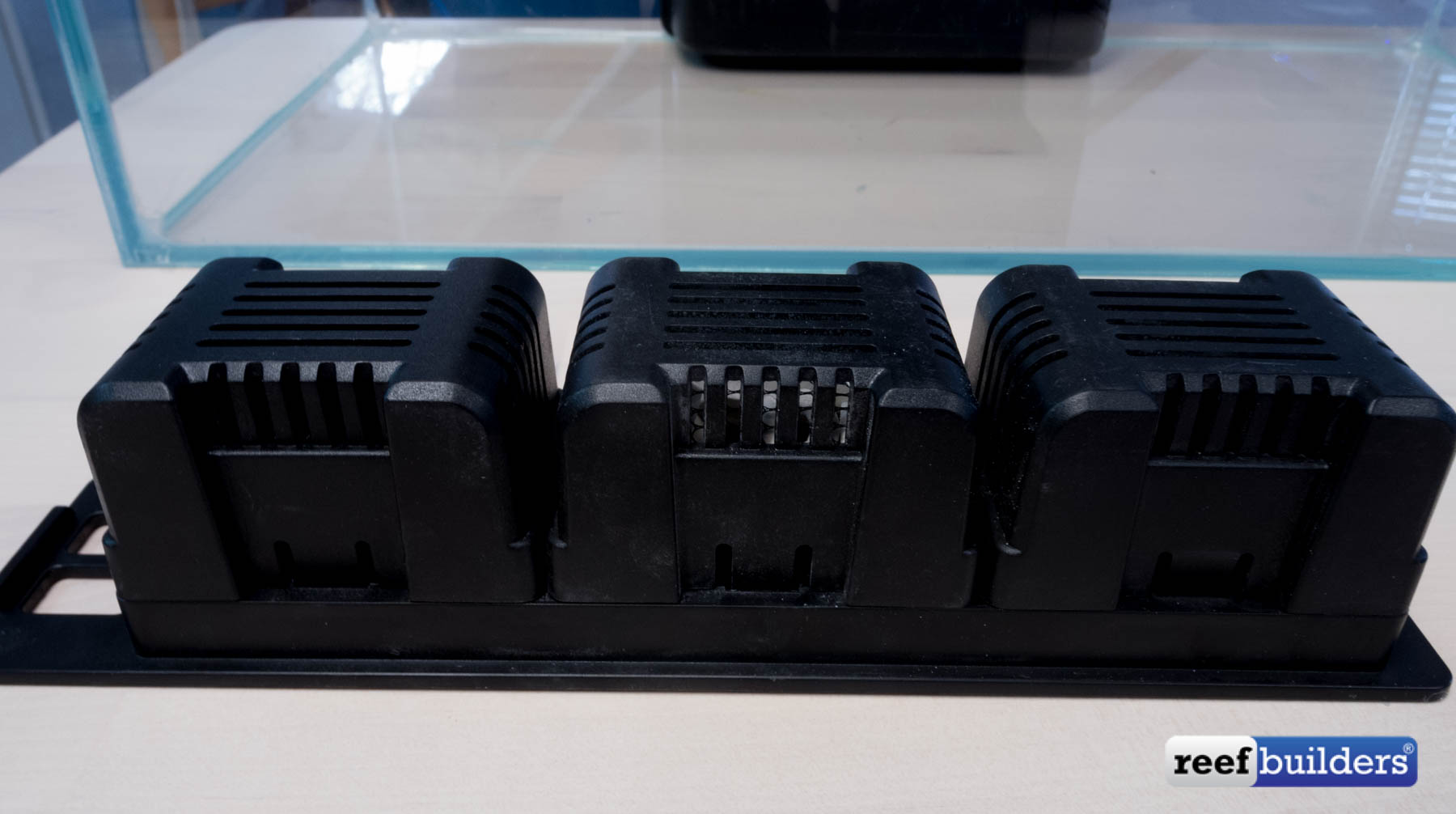 Assemble the filter by clipping the cartridges onto the filter pad. We put the sponge on top, followed by the ceramic rings and carbon. Once you have finished assembling the filter look into the black filter box to find thin tracks on either side, the filter pad with cartridges will fit comfortably into this space.
Next, you want to build and install the pump. Connect the slotted cap on the bottom of the pump and the angled pipe on the opposite side. Then take the pump and place it in the black filter box and connect the angled pipe to flow out of the filter. Make sure the filter box is clipped to the back of the aquarium glass.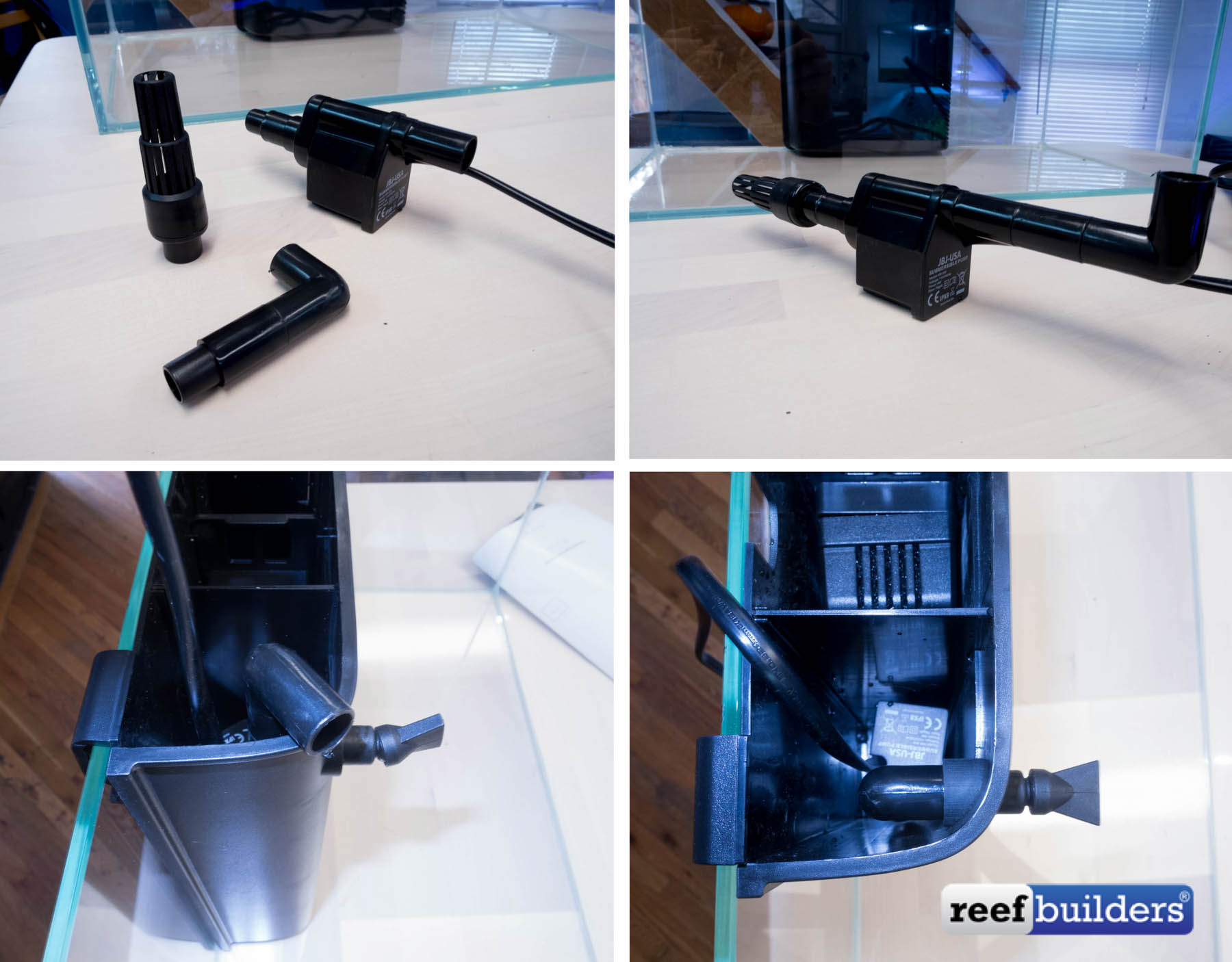 Included with the aquarium are four plastic clips which you will attach to either side of the glass aquarium lid. Attach two on either end of the glass and place the glass on top of the aquarium.
Attach the led light on the back glass in the center of the filter box and tighten the plastic screw until the light is secure. Place the filter cover over the filter and then move your aquarium onto its pedestal to complete the setup.
Important! Move the aquarium onto the pedestal and into location before filling with water.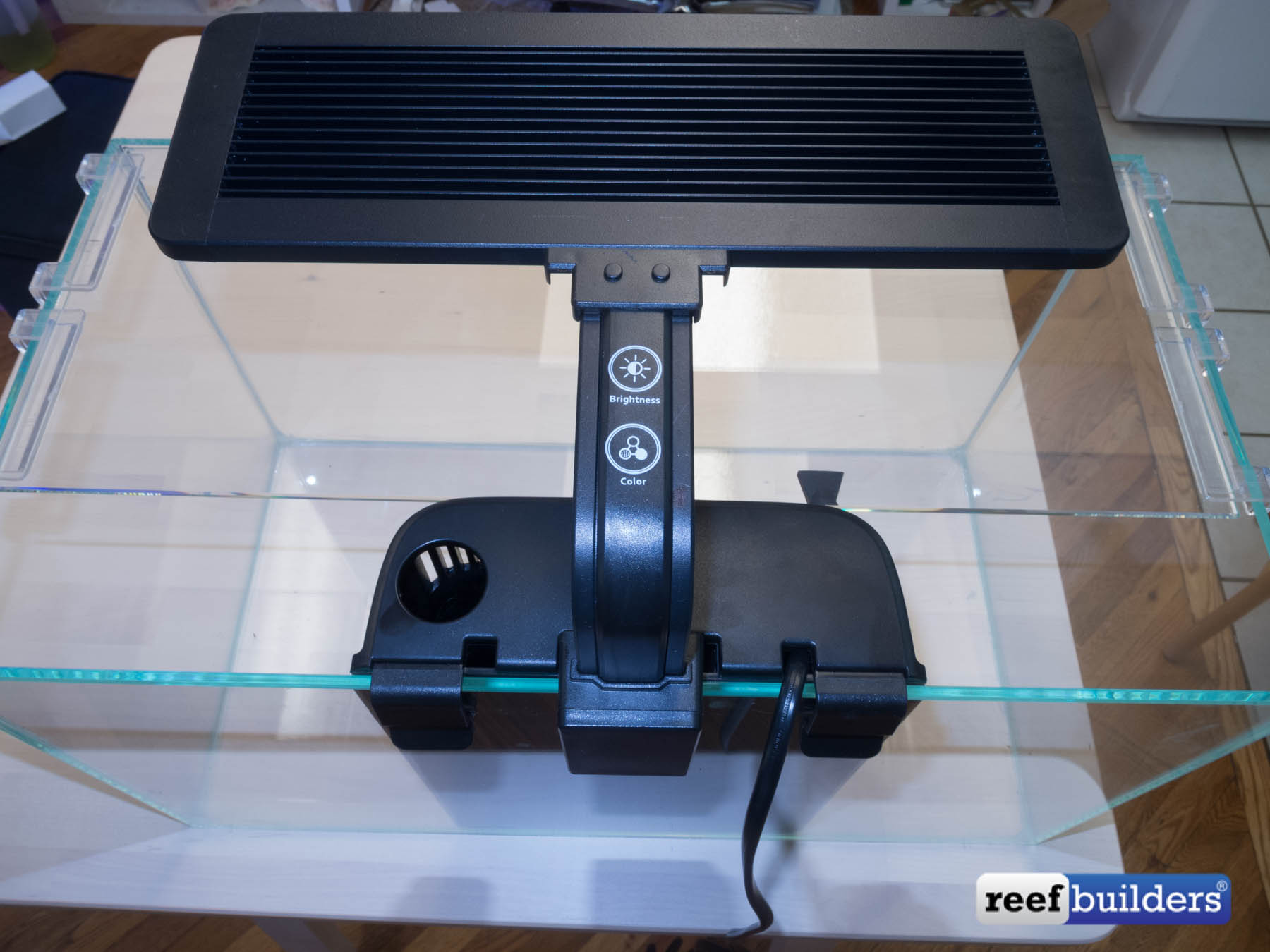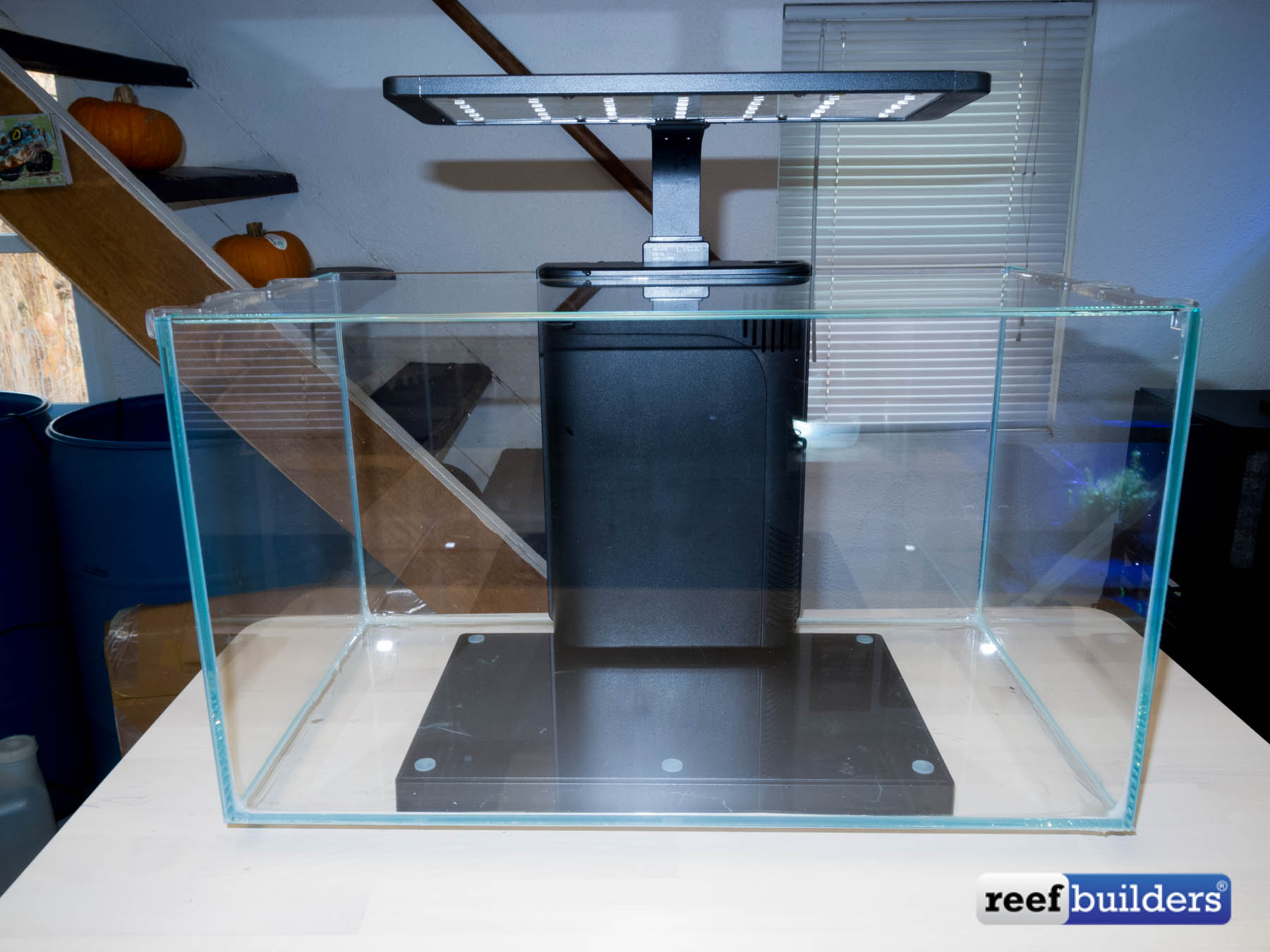 Before adding any livestock to your aquarium (fish, corals, invertebrates) you will want to add saltwater and let it run for a month or longer. This process is called cycling and builds up beneficial bacteria in your aquarium.
The 8g is a nano-sized aquarium which would be perfect for keeping soft corals, zoanthids, mushroom or flower anemones. Start off slow when adding animals to your aquarium and make sure to monitor water quality and salinity. For more aquarium basics check ReefBuilders Basics.