Earlier this year, Rising Tide Conservation and the University of Florida announced the first captive spawning of the one and only regal blue tang, Paracanthurus hepatus. This breakthrough was the result of many years of hard work, research, and trial and error, and they proved that it is possible to breed this iconic fish in captivity.
However Rising Tide's work with the blue tang was not the only effort working on this challenge, and it appears that another team has also succeeded. Where Rising Tide was really focused on the proof of concept and the research aspect of the breeding of the regal blue tang, this other project was working more towards actually producing Paracanthurus in commercial quantities, and we may soon see the fruits of their labor.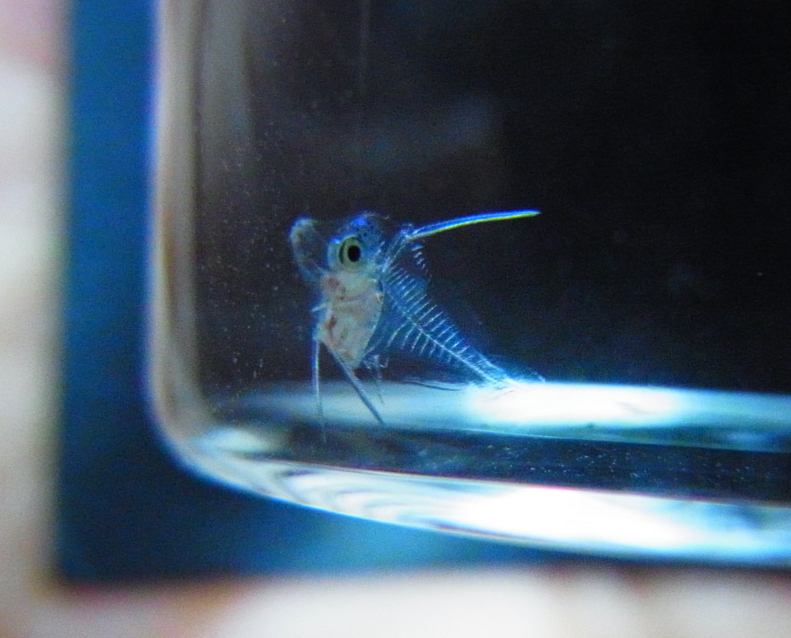 If we are referring to this other entity in nebulous terms, it's because this project has been very secretive, wishing not to be named, and they will soon sign an exclusivity agreement with an American live fish importer and wholesaler. This Asia-based fish breeding facility has thoroughly documented the life cycle of the regal blue tang's larval development and subsequent settlement in an academic paper that has yet to be published.
It is our understanding that these captive bred regal blue tangs are growing fast and have developed with no noticeable captive breeding artifacts. Guess we'll have to judge for ourselves when the first batch of these commercially produced regal blue tangs become available later this year, and we'll be sure to keep you posted when we learn more about these fish, who's making them, and who's going to be bringing them to the wider marine aquarium hobby.