We've just sighted another Rainbow Acanthophyllia and it's quite a doozy! We see a decent number of pseudo-rainbow colored meat corals but only a few of them have the color and pattern to really take the motif all the way.
Earlier this year we showed you a couple spectacular Acanthophyllias that never made it out of Asia. But today's featured rainbow Acanthophyllia is probably one of the nicest we've seen in the United States.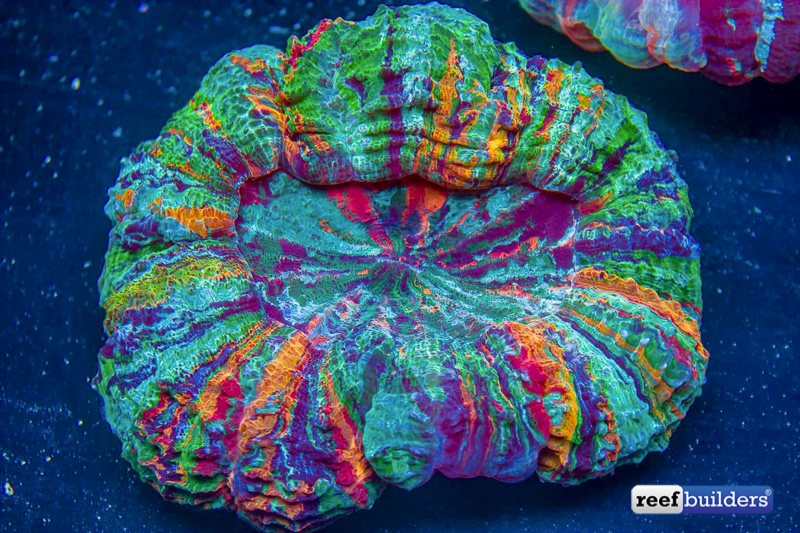 It doesn't have the fat bold stripes that will knock your socks off from across the room. But a closer look reveals and equally interesting and intricate network of lines and stripes that are all colors of the rainbow.
It goes without saying that this is the kind of spectacular, very rare coral that is completely top shelf, only for the most liquid of coral collectors. Until captive breeding of corals comes along, these Rainbow Acanthophyllia gems will continue to be very rare, and in very high demand, but it's nice to know that at least the occasional specimen is making its way to North America.