The Profilux 4 is the most exciting controller GHL has ever made and today we have all the details about this new aquarium box of electronics. Besides a laundry list of refinements, the standout new features of the Profilux 4 include switchable probe ports and a built-in wifi connection.
The philosophy of the Profilux 4 is diametrically opposite of the Apex controller from Neptune Systems. Instead of requiring external modules and the messy wiring that entails, the Profilux 4 has internal slots for expansion cards, as if you really needed to add to the already prolific suite of ports; if you've got an aquarium device with a electronic connection, chances are the Profilux 4 can already connect to it.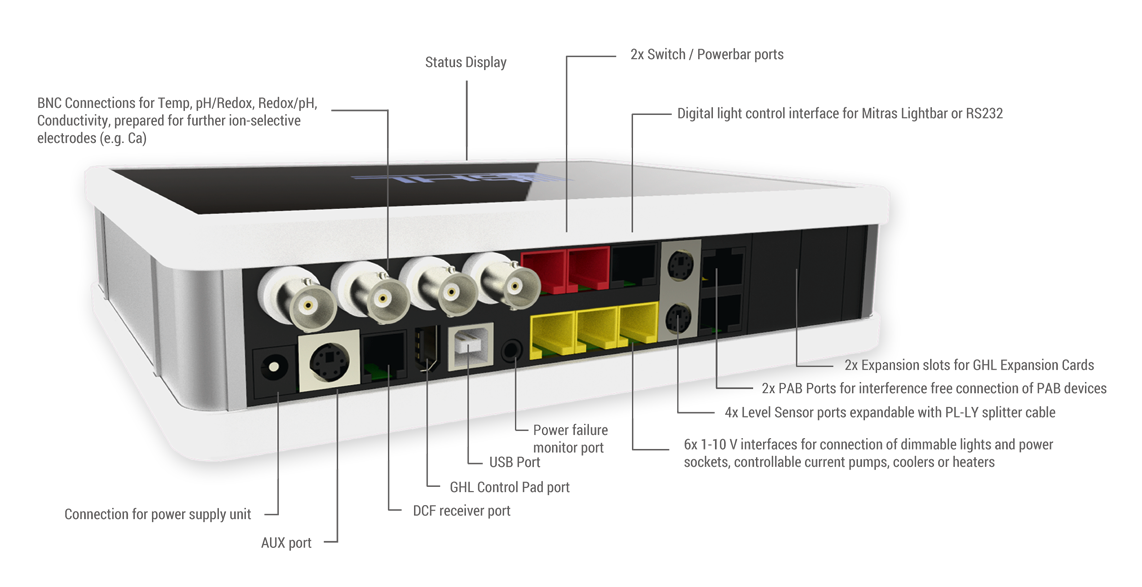 The Profilux 4 is fully backwards compatible with GHL's respectable ecosystem of accessories, so if you've already got powerbars, probes and more, you can get the base unit Profilux 4 for $499. If the new and improved Profilux 4 really interests you and you want to jump right in, the P4 Mega Set also includes a powerbar, new lab grade probes and sensors for $849.
Meanwhile the P4 Ultimate Set includes everything in the P4 Mega Set but also throws in a Profilux Touch for a grand total of $1,099. However with the wifi connection and the built-in webserver and myGHL cloud service, your own smartphone is probably the only touch controller you really need.
The P4 Mega Set is probably the best kit for jumping into this cutting-edge aquarium controller platform. The base Profilux 4 is currently $50 off and the other kits are $100 off if you preorder before December 5th, and all of these will be shipping starting December 19th. [GHL]