Macro Aqua's had a huge year of new product announcements and introductions. The Flow Swing saw widespread distribution through Aquatic Life and they rocked the paradigm of protein skimmers with a wild new skimmer design. Alas, their new Flow Generator is interesting, but it overlaps quite a bit with the MaxSpect Gyre pump.
Looking every bit like half of a Gyre pump, the Macro Aqua Flow Generator uses a single 'turbine' to create the laminar style flow of a Gyre pump. Instead of using a motor with two spindles to drive two turbines, the Flow Generator appears to use a more conventional powerhead-style motor to push its turbine blades.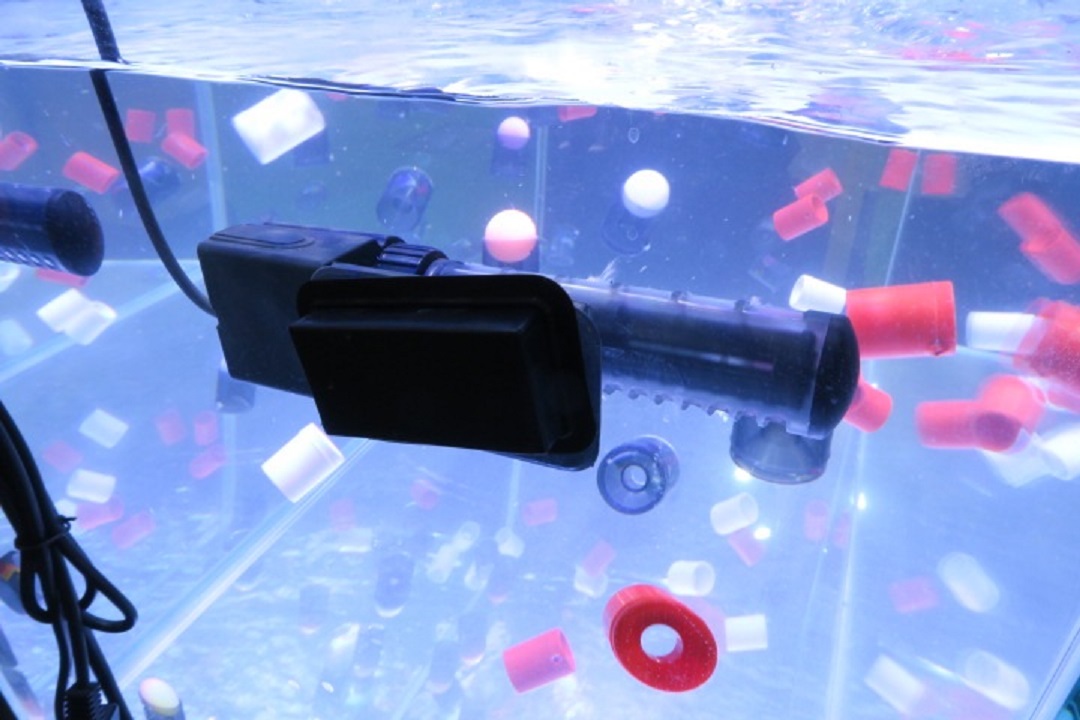 One thing we know about Macro Aqua is that they are very capable at making affordable aquarium equipment. The Macro Aqua Flow Generator marks at least the third attempt to copy the MaxSpect Gyre pump (that we know of). It's hard to tell by these images from Reef Builders Japan if there is any fundamental difference between Macro Aqua's Flow Generator, and the pump which is inspired it, but Macro Aqua claims to have obtained a patent of their own for the Flow Generator pump.
But what we also know about MaxSpect is that they are very serious about defending their patents, as they should be, and we don't expect the Macro Aqua to be distributed through any official commercial aquarium channels where the patents for the Gyre pump apply. [Reef Builders Japan]