Women's Wetsuits From DEMA 2016
There's no better feeling than slipping into a brand new wetsuit and getting ready to dive. We had our eyes out for the latest and greatest women's wetsuit at DEMA 2016.
Wetsuit manufacturers are paying closer attention to how their wetsuits look and feel to stand out from the crowd. We also noticed how wetsuit manufacturer are incorporating fabrics with heat retention properties for increased warmth during a dive.
Beuchat Focea Comfort 5
The Beuchat Focea Comfort 5 wetsuit was inspired by a starry night with delicate blue stars covering the diver. There are no details too small for the Focea and to form the wetsuit Beuchat cuts 48 anatomical panels using 18 different neoprenes which come together to create their most comfortable wetsuit to date.
The Focea 5 has zippers on the ankles and wrists and has a protective neck collar with a neck zippers. The Focea 5 also has pleated neoprene material in the elbow and back of the knees for extra stretch, and seamless stretch panels at articulations to reduce abrasion (armpits, inside elbows and behind knees).
The Beuchat Focea 5 costs 299.00 Euro for 5mm and 319.00 Euro for 7mm.

Henderson Thermoprene Pro Shorty
If you are planning a tropical dive, forget the long sleeved wetsuit and pick up a shorty. The Henderson Thermoprene short is made from high quality and compression resistant neoprene which helps to retain body heat.
Henderson Thermoprene wetsuits have an attractive lycra trim, glued and stitched seams for extra reinforcements and an adjustable collar with back-zip. The Thermoprene pro shorty comes in a 3mm thickness in sizes 4-14.
Visit the Henderson website to find a dealer near you.

Henderson TherMAXX Front Zip Jumpsuit
The Henderson TherMAXX is made with a super soft, stretchy neoprene and comes with Henderson's exclusive Fire Fleece™ lining.  The inside of this wetsuit feels soft to the touch and the synthetic fleece lining is designed to minimize water transfer through the wetsuit, resulting in a warmer dive.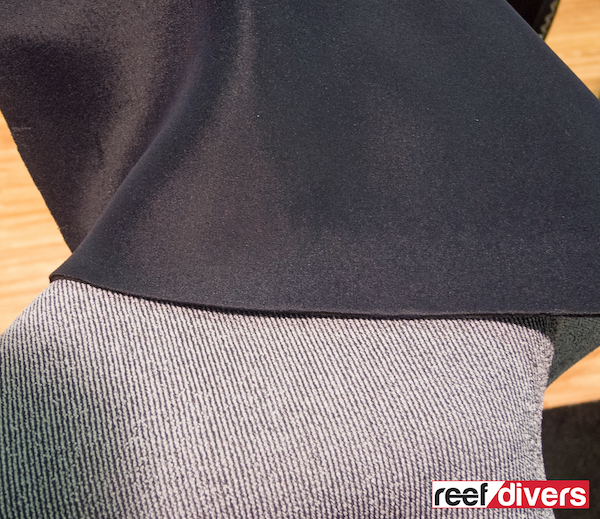 TherMAXX is Henderson's premium line of wetsuit, built to withstand whatever dive adventure you have in mind. TherMAXX uses a species process to include Titanium powder with an ultra stretchy adhesive to create an added thermal barrier between the nylon fabric and neoprene core.
TherMAXX wetsuits are available in three thicknesses: 3mm 5mm and 7mm. Prices starting at $240 for a 3mm wetsuit.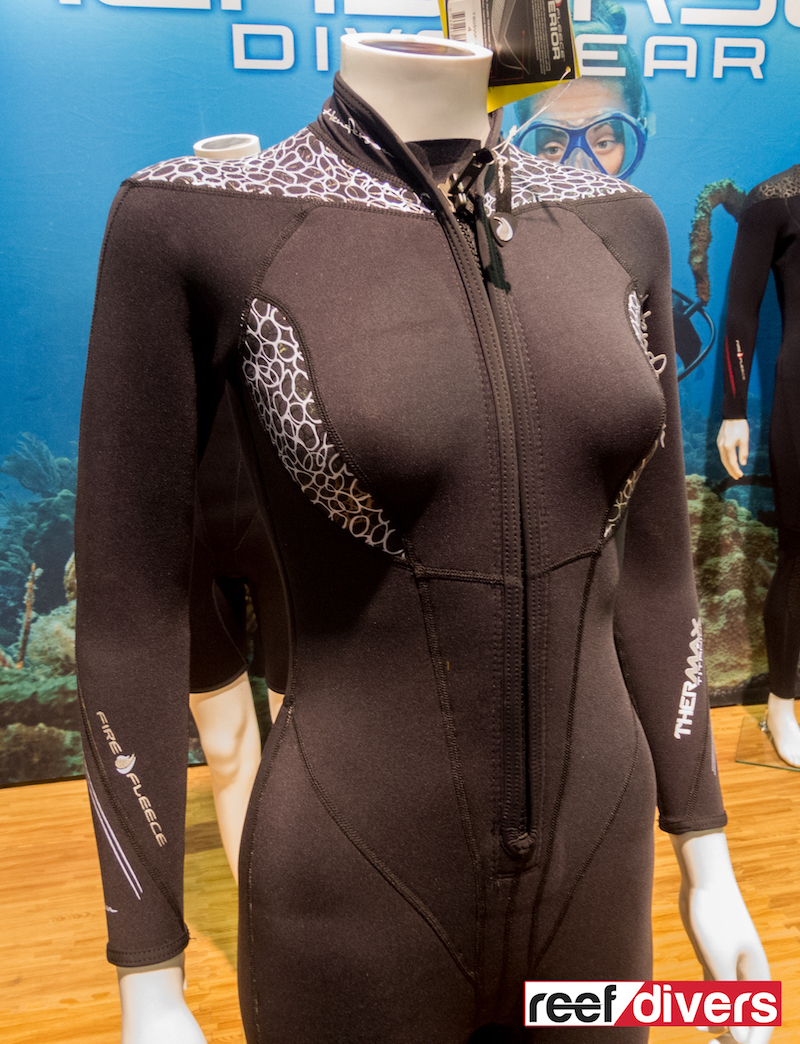 Bare Evoke
The BARE Women's Evoke is a stylish wetsuit designed with women in mind, down to it's trendy activewear inspired design and the use of Celliant® fabric to keep us extra toasty warm. Celliant® fabric uses 13 thermo-reactive minerals woven together into the fabric lining of the wetsuit.
Evoke has additional comfort, including extra long (10") heavy duty ankle zippers, a smooth collar with zipper and an extra long back zipper with internal sealing zipper flap. The Evoke line is available in a 3, 5 and 7mm full, 10 different sizes and offered in 3 different colors – Aqua, Coral and Black. 3mm $349.95 / 5mm $399.95 / 7mm $449.95

Scubapro White EverFlex 3/2
The Scubapro White Everflex wetsuit was turning head at DEMA 2016. The bright white wetsuit is designed especially for women divers and is truly something special. Although we're not convinced this would be a good everyday diving suit, that wouldn't stop us from adding it to our collection.
The Everflex wetsuit is built to last with reinforced knees, shoulders and durable fabric on the back for sitting on the boat. And the Everflex wetsuit is assembled using an innovative solvent-free water-based glue, making it a 100% green process.
The Everflex white will be available January 2017 for $362.00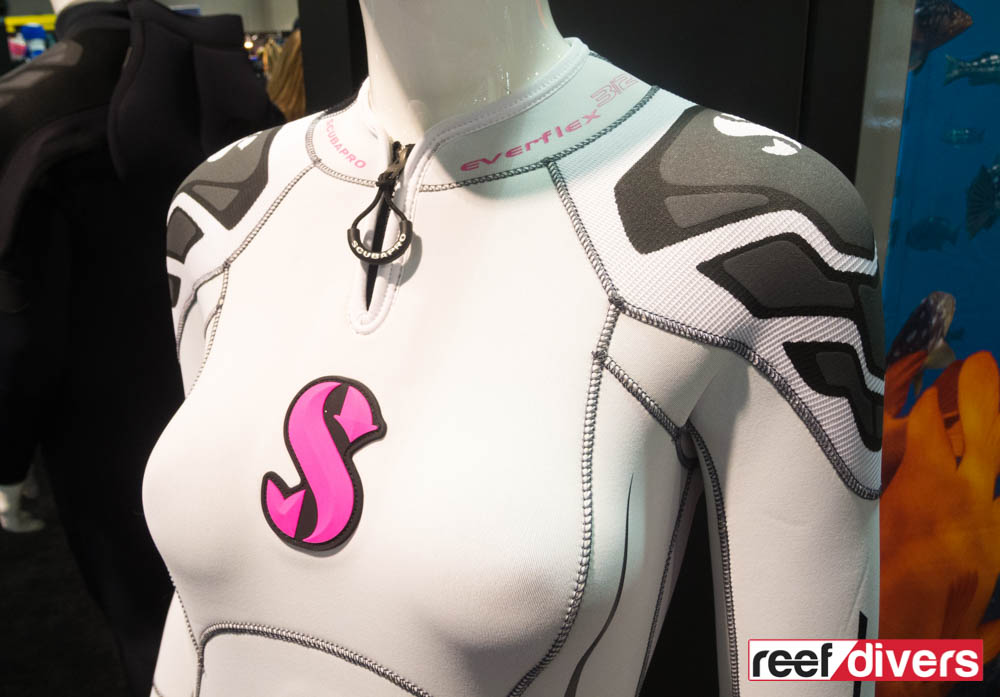 Aqua Lung AquaFlex Galaxy
The Aqua Lung Galaxy wetsuit was a definite show stopper at DEMA 2016. This far out design has galaxy print fabric covering the shoulders, arms and back of the wetsuit. The Galaxy stands out as no two individual wetsuits are the same.
To create this stunning suit, the galaxy fabric is cut from a larger printed roll making the final design of each Galaxy wetsuit unique. The AquaFlex Galaxy wetsuit will be available February 2017. 3mm $299.00 / 5mm $369.00 / 7mm $399


Which one if your favorite. Let us know in the comment section below.