The new Axium line of protein skimmers are the third generation of affordable and simplified filtration from Eshopps. The Eshopps Axium skimmers stand out with the new purple trim, but it's the myriad of other new design features which will really get your attention.
Taking over for the Eshopps PSK line of skimmers, the Axiums skimmers still use a venerable Sicce pump, but now puts the pump inside the skimmer body. With their internally mounted pumps, the Axium skimmers have a uniquely small footprint to squeeze into the tightest sump spaces.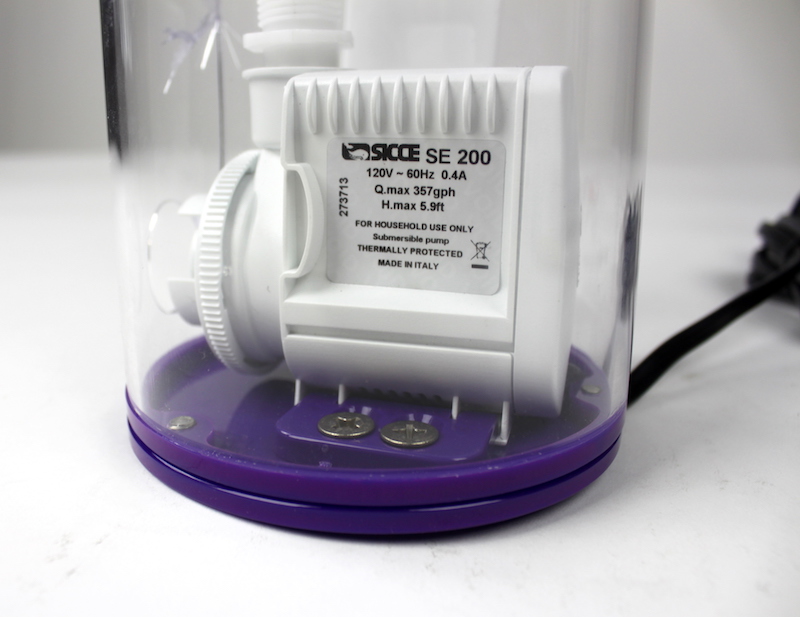 The newly redesigned gate valve is also fairly low profile, fitting flush with the body of the Axium protein skimmer, further reducing its footprint. Other refinements including a transparent venturi valve, re-engineered bubble diffuser plate also add to a positive user experience and highly efficient skimmer. The new Axium series is designed to be Eshopps new mid-tier protein skimmer line, and not the EID skimmer with the spiral diffuser plate that we speculated on several weeks ago.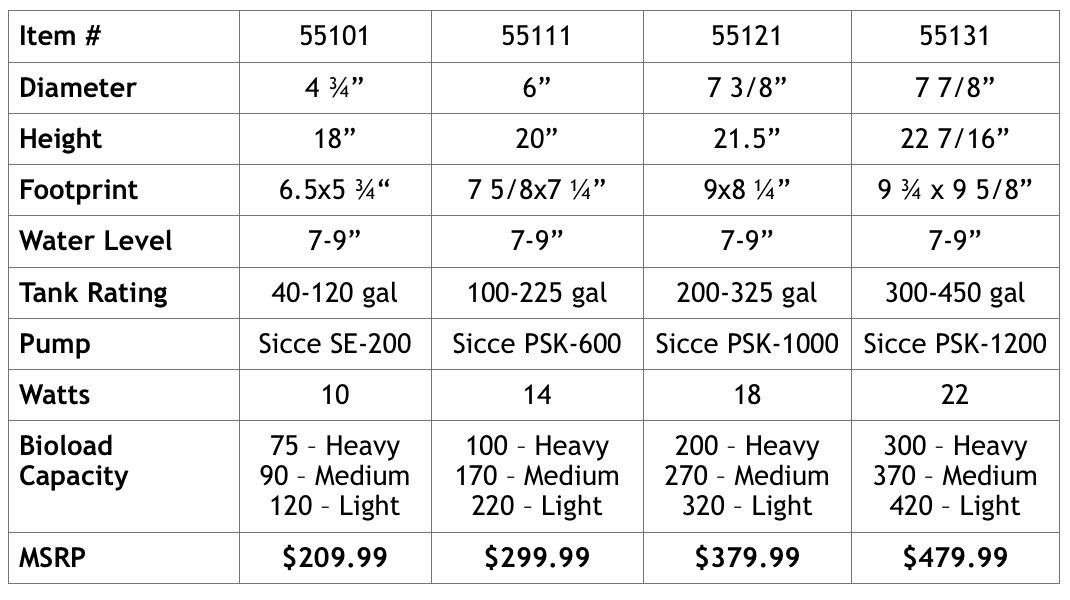 Eshopps is offering the Axium skimmers in four sizes, ranging from the Axium X-120 rated for up to 120 gallons, and costing a paltry $209, to the largest X-350, similarly rated up to 350 gallons but still only setting buyers back only $479.
With the Axium series of protein skimmers Eshopps is really raising the bar for performance and value in affordable reef gear, and we can't wait to learn what they have in store for us with the EID skimmer, later this week.