Alkalinity controllers have been bubbling into reality for most of this year and it seems like we can finally look forward to the first commercially made unit. CoralVue has just posted a pre-sale page for the first 100 units of the top contender in the alkalinity controller space, the KH Guardian.
Versions and variations of the KH Guardian have been sold in small numbers by parent company Dr. Bridge. Letting a machine control one very important aspect might seem a little nerve racking but so far early reports seem to all be supportive of the new technology.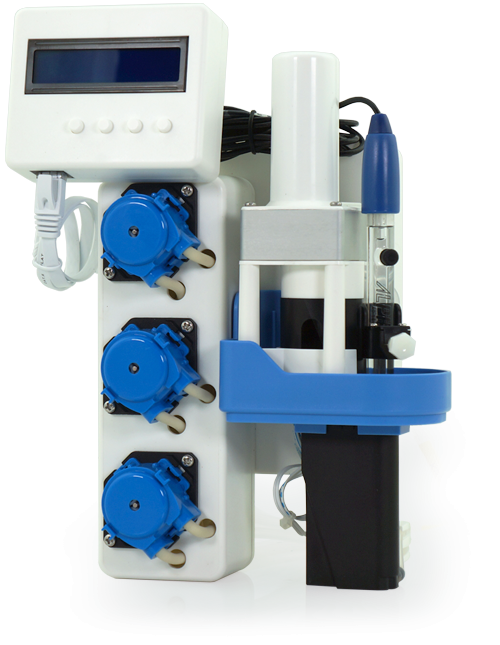 From what we can gather, there will be two models of the KH Guardian, a standard model with an estimated cost of $1269, and a KH Guardian Pro with unspecified bonus features and functionality, and of course a higher cost. It does sting a little to pony up nearly $1300 for the lesser version of some bleeding edge technology, but thankfully the first 100 users that CoralVue selects will be upgraded to the KH Guardian Pro, at an introductory price of $1069.
With the progress in smaller, better and cheaper components like dosing pump heads, processors and associated electronics, it's only a matter of time until this technology is robust, small, and affordable. But for now you'll have to open your wallet wide to be among the first reefers to take an alkalinity controller for a spin on your own reef tank. [CoralVue]