Acanthurus albimento is a very rare new species of surgeonfish from the northwestern Philippines. The new species of Acanthurus is known by the common name of white chin surgeonfish due to a white patch covering most of the lower jaw.
The white chin surgeonfish is closely related to a whole cluster of large surgeonfish species including A. xanthopterus, A. leucocheilos, and A. maculiceps. The new surgeonfish was noticed due to its previously mentioned white chin, a rusty orange line at the base of the dorsal fin as well as an interesting series of fine irridescent blue lines on the face – genetic analysis further supported the new species designation.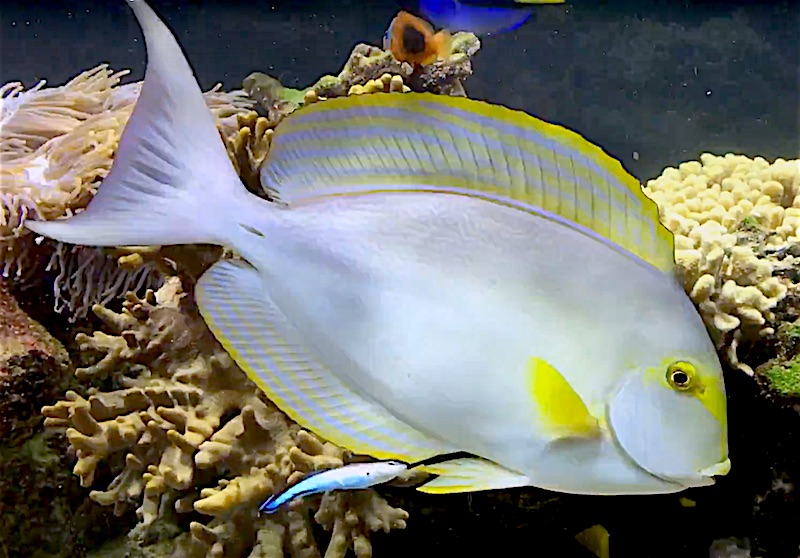 There are no living pictures of this fish because this fish was not discovered in the ocean, but offered up as food in a couple Filipino fish markets. The markets where the new Acanthurus albimento was discovered were restricted to a small strip of Lamon Bay on the island of Luzon.
This particular region of the Philippines is interesting because Lamon Bay is fairly cut off from the rest of the Indo-Pacific. This body of water faces the Pacific Ocean, with the prevailing Kuroshio Current potentially acting as a dispersion barrier, keeping species inside of the bay.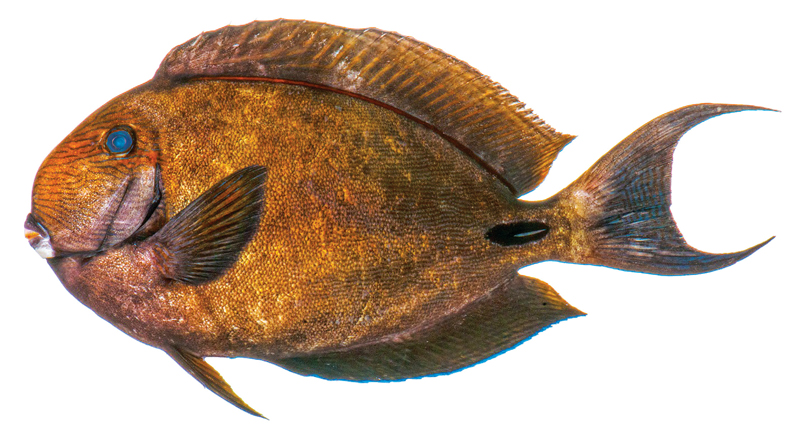 It's been quite a long time since a brand new species of surgeonfish was discovered and described – the last time we got to share news of a fresh surgeonfish species was back in 2011 with the Taiwanese Naso tergus. We have to reach back to 1999 for the last time a truly new species of Acanthurus was discovered with A. reversus from the Marquesas.
The Philippines is a huge group of islands which holds many surprises, including massive schools of migrating surgeonfish we personally documented in Lubang. It's no shocker that the ocean still holds many unexpected surprises and surely increased exploration of both the natural environment, and fish markets, will divulge more surprises in the future. [JOSF]