The Goldenback Triggerfish is a beautiful species of marine fish which way too rarely seen. Par tof the reason for this species' notable scarcity in the aquarium hobby is that this is one of the larger species of Xanthichthys. And when we do get to see one, a 'small' specimen might be on the order of 10 to 12 inches!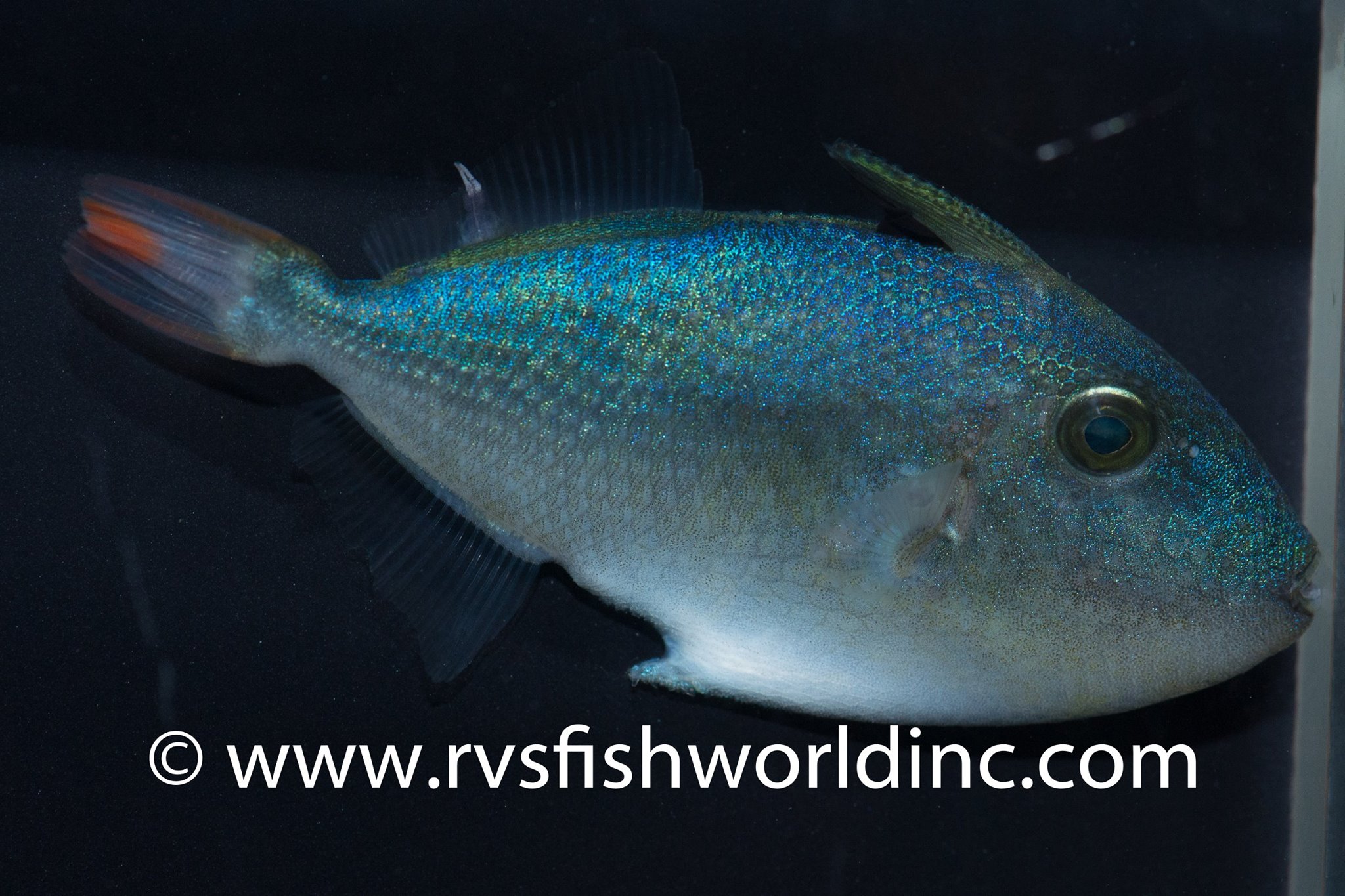 In recent years we've been able to piece together the life history of Xanthichthys caeruleolineatus and it turns out that this species doesn't full metamorphose and turn into a 'real' fish until it's a good three to four inches long. These freshly settled goldenback triggerfish are very rare, and very seasonal, but fish collecting powerhouse RVS Fishworld has just scored a motherlode of juvenile goldenbacks.
Their fishermen had to go all the way to the contentious Scarborough Shoals, well within the Philippines Exclusive Economic Zone but an area which China has been aggressive in trying to claim for themselves in recent years. Needless to say, the long trip was well worth the haul of rare juvenile goldenback triggerfish, pictured here at a size we've never before seen.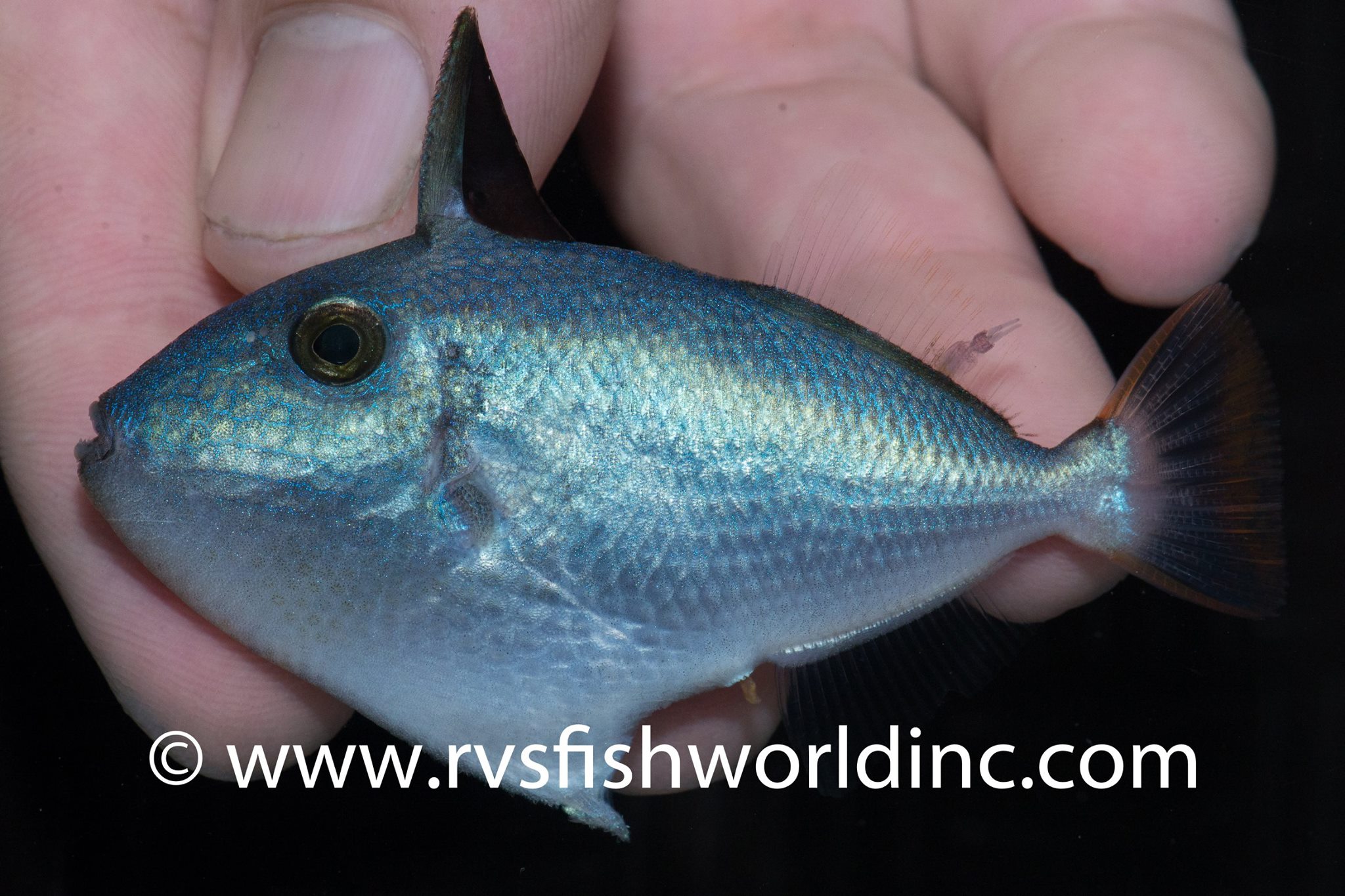 At this size the baby Goldenback triggers are by far the smallest ever pictured, not showing any of the unique color and pattern that makes X. caeruleolineatus so interesting. Since this species gets so large, these are the perfect size for acclimating to aquarium life but prospective buyers need to realize that their colors still won't appear until the fish reach tank busting sizes.