This weekend Reef Builders and Fritz Mardel are proud to present the tenth ReefStock and boy do we have a powerhouse show in store for our attendees. ReefStock is one of the best and funnest reef aquarium events in the world, because for the last ten years this show has been produced for reefers, by reefers.
For a short couple of days, ReefStock will have the best assemblage of desirable, rare and exotic corals anywhere in the world and so much more. All of the hobby's best coral farmers and product manufacturers will all be under one roof, showing the latest in exciting livestock and bleeding edge reef gear.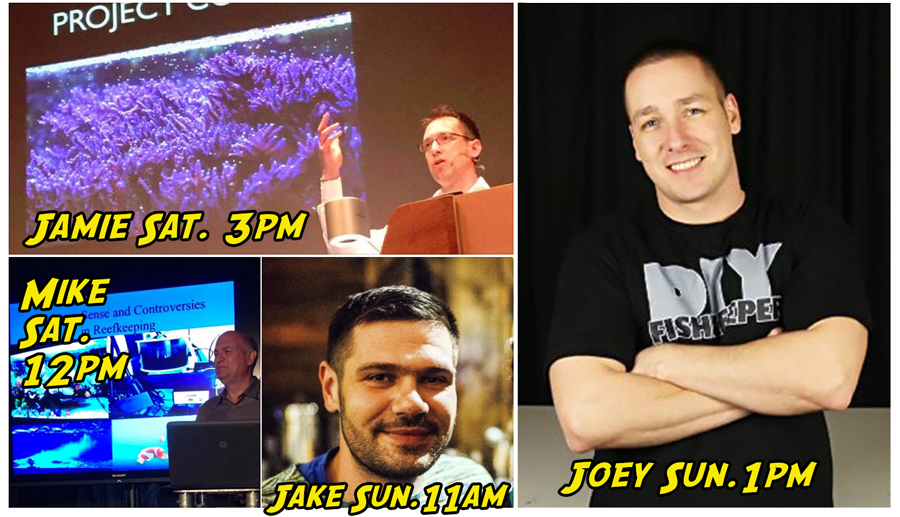 A select roster of exciting speakers will punctuate the show schedule with great presentations on topics as diverse as controversies in the hobby, coral spawning, exploring wild reefs, and some crossover DIY action with the host of the biggest aquarium channel on YouTube.
Of course one of the big draws is our petite mountain of raffle prizes that range from small useful accessories all the way up to a full-on Elos Aquarium & Stand for the grand prize. There's so many raffle prizes that even we can't keep up with it all but the Radion G4 Pro, AI Prime HD LEDs, OceanSwipe robot, Focustronic LED, MindStream monitor and many more are sure to turn a lot of heads.
ReefStock is guaranteed to be a great time with the whole local aquarium community turning out for the event, but we also welcome visitors from all over the country. If you're looking for something to do this weekend, we just checked and there's still cheap roundtrip flights, particularly from Chicago and the west coast, that are only $200 and the hotel rate is pretty affordable too.
No matter where you live ReefStock is bound to be one helluva reefing good time, and we'll be producing a ton of original content from the reef and coral party. Check out the ReefStock webpage for all the details and don't forget to RSVP to the event page on Facebook for the latest announcements of raffle prizes.
Keep it locked to Reef Builders for all the news from ReefStock and for those of you that can make it, we can't wait to see you all on Saturday morning.