5 Reasons To Try Scuba Diving
Once your dive below the surface your world will never be the same. Scuba diving is an exhilarating experience, and if you ever have the chance, make sure to dive in.
Before you try scuba diving it is important to find a reputable dive center with certified dive instructors. And before diving into the ocean, or open water environment, you should know the safety rules of scuba diving and practice your skills in a pool or shallow water where you can stand with your head above water.
After you've mastered your skills its time to head out to the ocean. And if you ever needed a reason to try scuba diving, well we've got you covered with our five reasons to try scuba diving.
1. Marine Life
The ocean covers 70% of the earth and is teeming with brilliantly colored corals and fish. Learning to scuba dive allows you to breathe underwater and get up close with some of these unique habitats. The best part is you don't have to go deep to see all of this excitement. Some of the best dives are shallow less than 30 feet or 10 meters.

2. Travel
Once you learn to scuba dive you will want to plan all of your vacations around finding new places to dive. Scuba diving will bring you to palm tree fringed islands with crystal clear water and off the beaten path to remote islands.
The best places to dive are often away from the main tourist area which makes for an adventure. There are also opportunities to scuba dive in a lake if you don't live near the ocean, or cold water diving if you live in Norther America or Europe.

3. Overcome Your Fear
Some people may be afraid of scuba diving. I sure was, and now I am a scuba diving instructor. It felt so rewarding to overcome my fear of scuba diving. Each dive my confidence grew as I discovered how amazing it was to see a coral reef. It is important to get training by a certified scuba diving instructor. If you are worried about
It is important to get training by a certified scuba diving instructor. If you are worried about diving make sure to pick an instructor who knows you are afraid and is willing to take the time to help you. This will help ease your worries and enjoy the experience.

4. Make New Friends
Scuba divers are fun adventurous people who like to explore the world. You can plan a trip to a scuba diving resort and make new friends from around the world who share the same passion. You will find scuba divers are friendly and always having fun.

5. Great Memories
While we don't recommend taking a camera on your very first dive you could use a small action camera and a head mounted GoPro to capture your dive. Once you pass your scuba certification and feel more comfortable underwater there are many interesting critters to document underwater.
Taking underwater photos is a new challenge and you can come away with some truly incredible memories which you can share with you friends.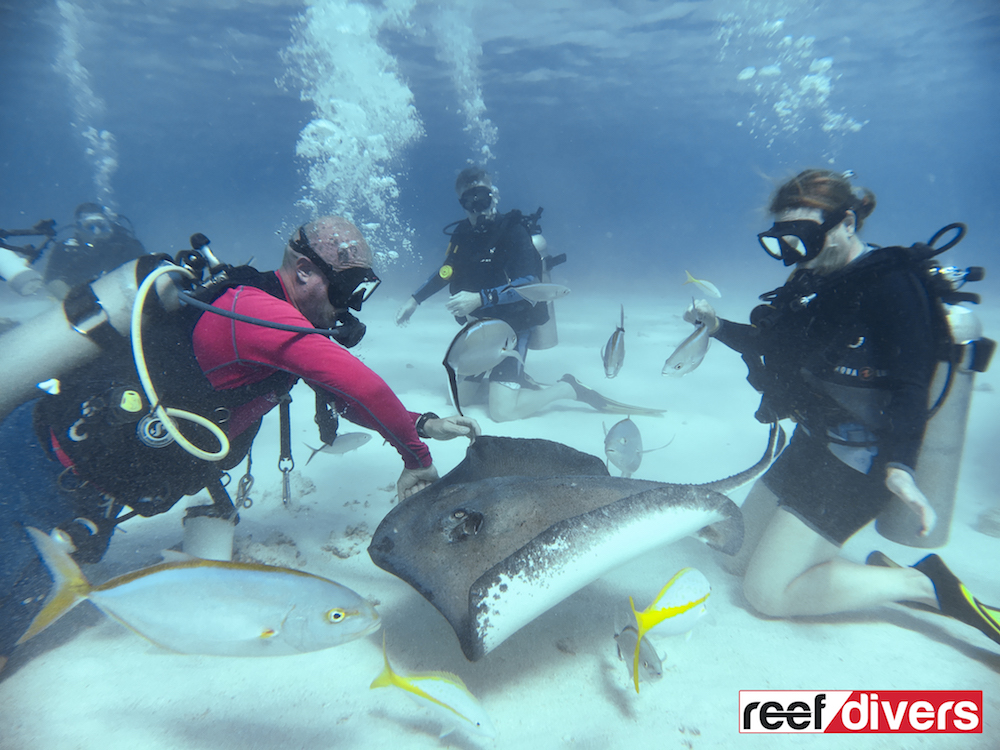 So what are you waiting for. The ocean is waiting to be explored and the best way to see it is learning to scuba dive!