Debuted late last year with a soft launch and limited availability, Innovative Marine is officially launching the NUVO Fusion Peninsula aquariums today with a month-long discount.
The NUVO Fusion Peninsula comes in two sizes, a 14-gallon and a 20-gallon version, that features the integrated filtration chamber on the side, rather than the back, to give a unique perspective away from the typical nano cubes.
There has been favorable feedback on this tank to date and to give more incentive to spend some of your tax return (or to drown your tax sorrows in a fun gift to yourself) they are offering the Fusion Peninsula 14 for $149.99 (regularly $199.99) and the Peninsula 20 for $199.99. This sale will last through the end of the month.
We were fans of this orientation when we first visited this tank in December and can see some great possibilities for this style of nano. Setting it up as divider getting good viewing from two rooms or two areas is one possibility. It also gives you a chance to do more challenging aquascaping where you have prime visibility on two long sides.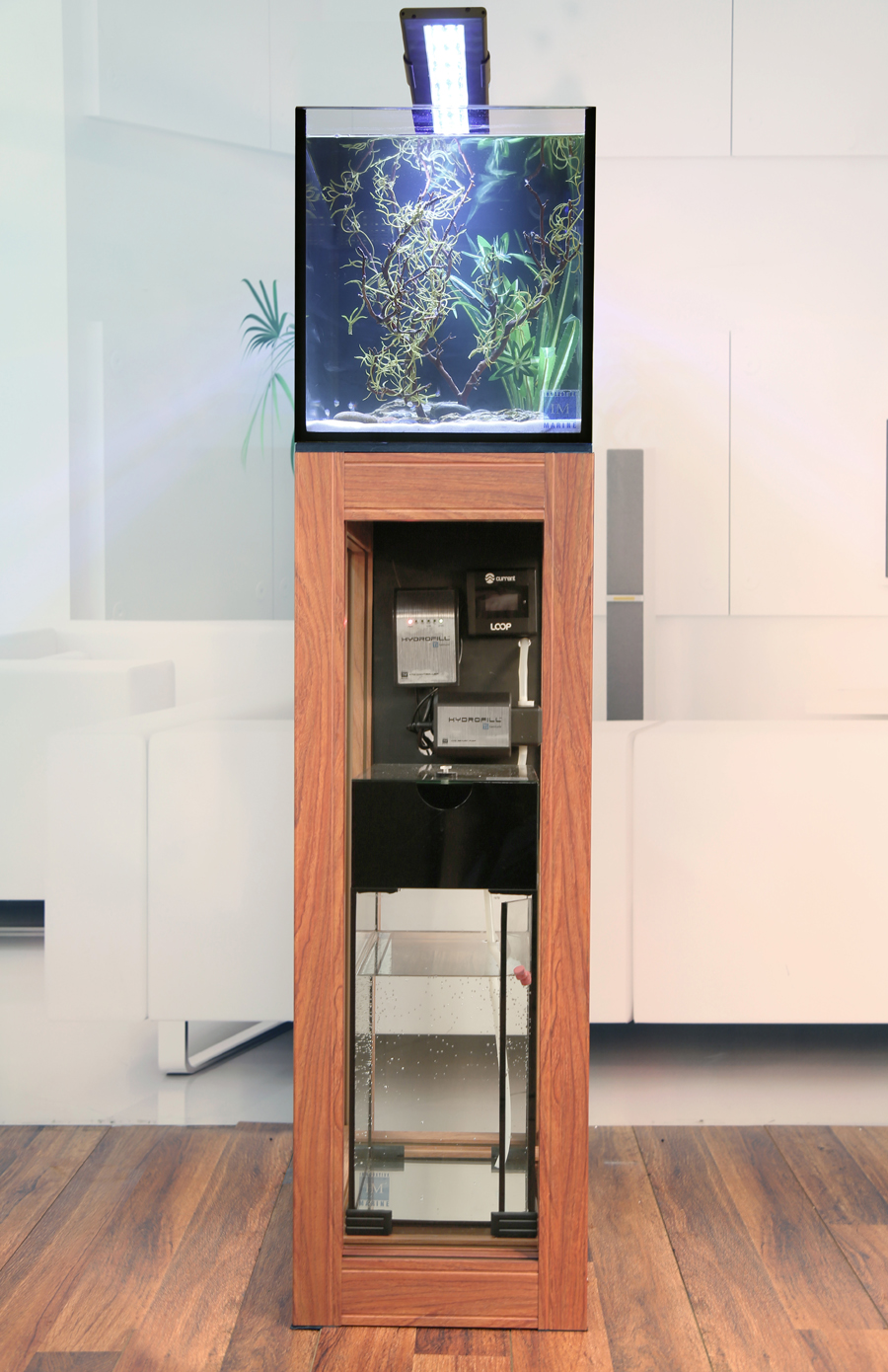 This news pairs well with the announcement of the Innovative Marine APS stand last week to complete the package.
For more information on how to get your hands on a discounted tank, visit the Innovative Marine website or contact your favorite IM retailer.