Comline 3161 Nano Filter
If you are looking for a compact filter for your nano saltwater aquarium the Comline 3161 filter by Tunze could be just what you need. This discrete filter is designed for mechanical and chemical filtration of nano freshwater and saltwater aquariums from 7 gal (30L) to 26 gal (100L). The Comline 3161 is a nano version of the Comline 3162 filter which is designed for aquariums from 15 to 105 gal, (60 to 400 L).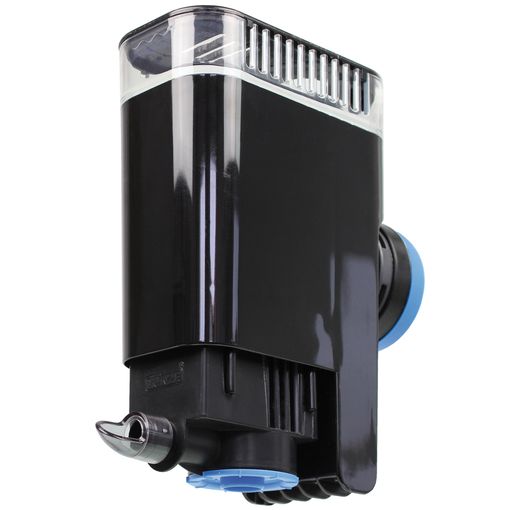 The Nano Comline Filter has a surface suction device for removing surface film and floor-level suction for filtering larger particles. The surface filter can also be used as a single purpose filter to remove surface film in large aquariums up to 264 gal (1,000 liters )
The Comline 3161 filter has a small footprint but is highly efficient. The filter includes an energy-saving pump which can be adjusted for low power output for small aquariums, and an increased power output for large aquariums. If you are looking to complete your nano tank set up you can also add the Comline DOC skimmer 9001.
The filter is held in place by magnets and will hold onto glass up to 3/8 in (10 mm). The filter is spaced from the glass with silicone buffers and doesn't emit any vibrations to the aquarium. The glass thickness can be expanded up to 15 mm (2/3") for larger aquariums (accessory).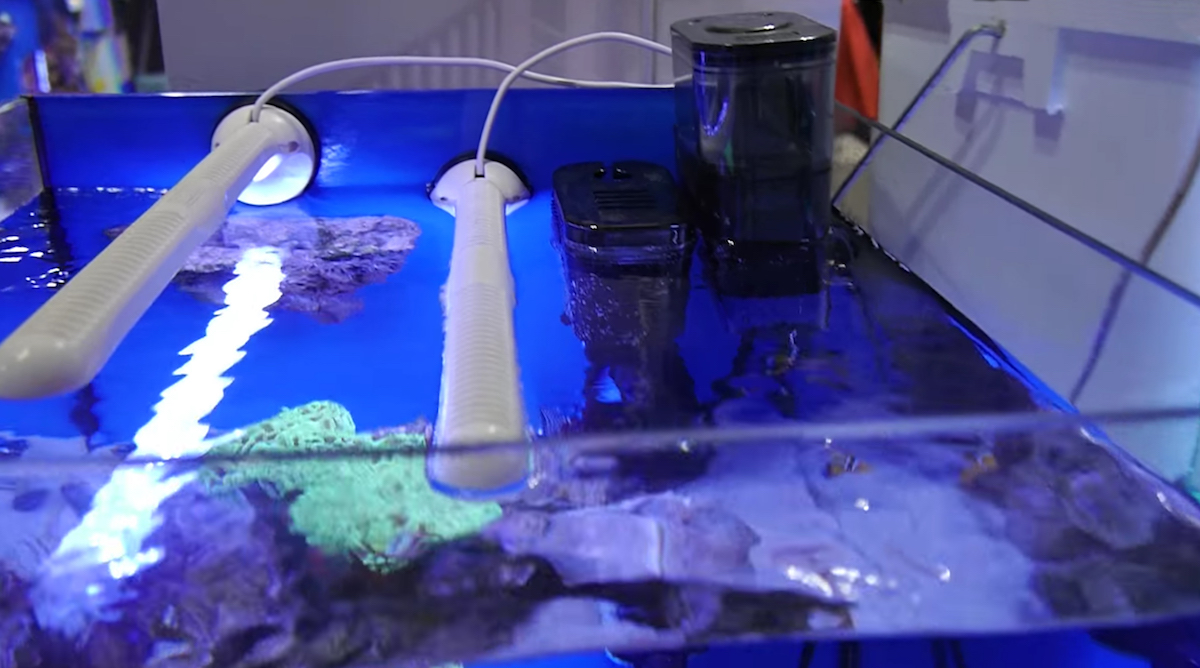 The pre-chamber of the filter which handles approx. 15% of the total water throughput has enough space for a nano heater or organic material in Nano aquariums, but also for pH or temperature probes in larger aquariums. The main chamber is designed to be used with filter wool or any type of filter media. The filter includes a removable filter sponge and filter media.
For nano salt water tanks from 7 gal (30L) to 26 gal (100L)
Single purpose surface skimmer up to 264 gal (1000L)
Variable pumping power from 66 gal/h (250 l/h ) up to 225 USgal/h (850 l/h).
Power consumption: 2.5 – 4.5 W, 230V/50Hz (115V/60Hz)
Max. immersion depth: approx.6.3 in. (160mm.)
Dimensions (L x W x H):4.5 x 2.4 x 6.9 in. (115 x 60 x 175 mm)
Silence Magnet Holder up to a glass thickness of 3/8 in (10mm.)