Scuba Show 2017
Pack your bags, the annual Scuba Show is happening this weekend in Long Beach California. And, in case you needed an excuse to attend, we're sure the Saturday night party will be extra festive as 2017 marks the Shows 30th anniversary.
Why Attend
Whether you're a certified diver, or just interested in learning more about the sports, the Scuba Show has something for everyone. The Show takes place in a 76,000 square foot exhibit hall, filled with over 300+ exhibitors, seminars, and clinics, and a giant Go Dive Now pool where you can try scuba diving for FREE!
While in the exhibit hall, you have the opportunity to chat with product manufacturers and scope out the latest and greatest in dive gear. Or you can get inspiration for you next dive trip, and talk to scuba diving professionals from around the world.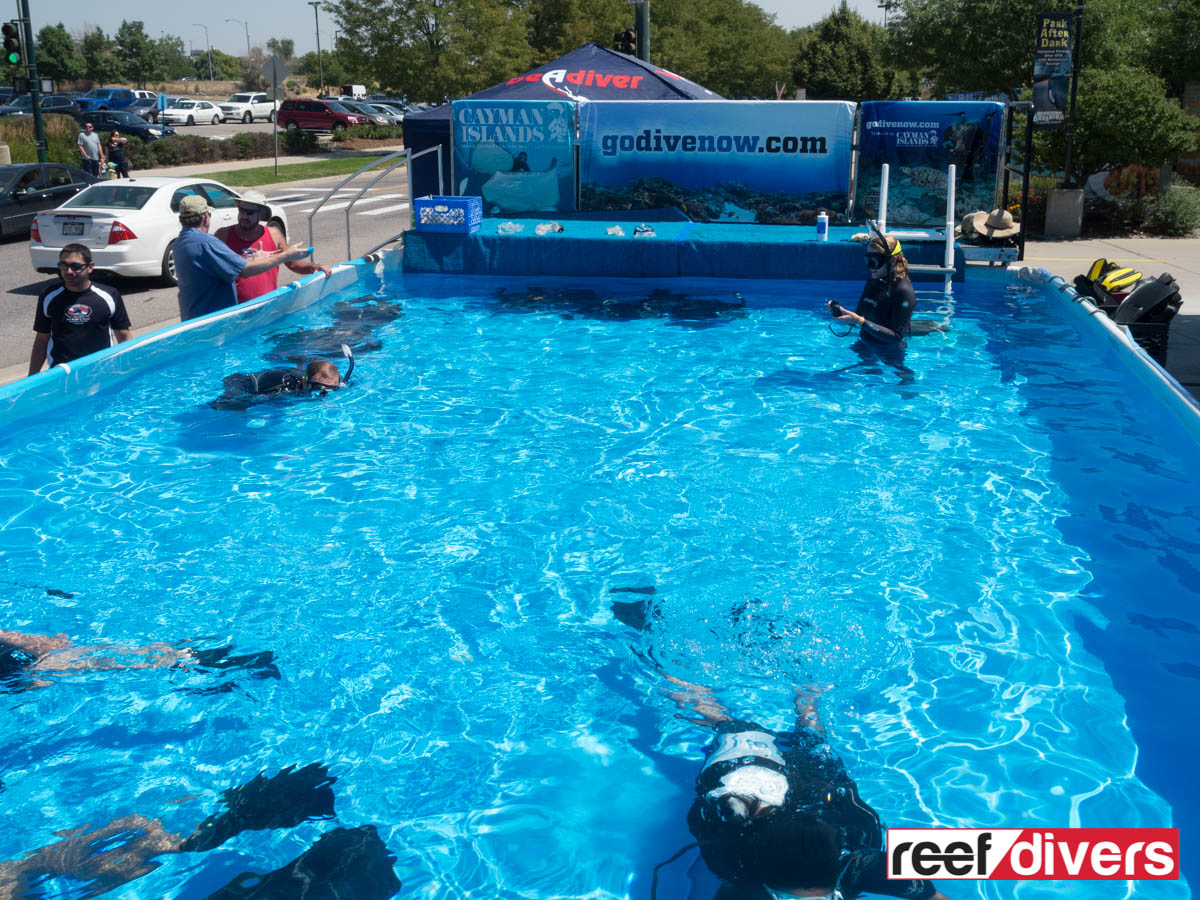 I want you to try something with me. Close your eyes and answer this question: if you could pick three places in the world to go diving, where would it be?
Now take a look at the Scuba Show floor plan, we're going to take a wild guess and say one, if not all of your dream destination have a booth at the show! And better yet, many of these booths have dream trip giveaways you can enter by stopping by their booth and entering your contact details.
And there are also a ton of other giveaways and fun opportunities to win prizes. One area we are excited to see is the Scuba Show photo booth where attendees are given costumes and props to take crazy photos. To enter your photos for a Scuba Show prize all you have to do is share the photo on social media and make sure to include the hashtag #ScubaShow or #ScubaShow2017 to get noticed!
And that is far from the only way to win. This year the show is setting a new personal record and is giving away more than $43,000 in door prizes including scuba gear, trips, and accessories.

Tips For Navigating The Exhibit Hall
If it's your first time attending a dive show, it's a good idea to have a plan of attack before hitting the floor. We already asked you to dream up your ideal dive destinations which can help get your wheels turning and ready to take in the weekend. The interactive floorplan is a great place to start when preparing for the show.
We like to go through the exhibitor list and write down the booth numbers of any must see exhibitors. If you're not familiar with an exhibitor you can click on their company name and the majority will redirect to the companies website. Leading up to the weekend this always gets us a little more excited about what's to come.


And even if this isn't your first show, it's still a good idea to look at the floor plan before attending. While there will be plenty of familiar faces, you are sure to find a handful of new companies worth visiting.
In the exhibit hall you will also find the Go Do Now pool, Scuba Show photo booth, Women Divers Hall of Fame, and interactive community paint project.
Seminars and Presentations
Outside of the exhibit hall, there are free seminars and presentations you don't want to miss. The presentations are spread over six rooms and range from hazards of marine life, underwater camera care and maintenance, California's best beach dives and DAN seminars talking about decompression risks, and preparing for emergencies.
You can view the Saturday and Sunday schedules here and just like the floor plan I like to go through the speaker list and make sure to write down the presentations I want to attend.
Pro Tip: The show floor can be overwhelming and it's easy to get caught up in interesting conversation. If you know there is a talk you just can't miss, create an alert in your smartphone for 15 minutes before the talk this way you won't forget. Make sure to include the room number in your reminder.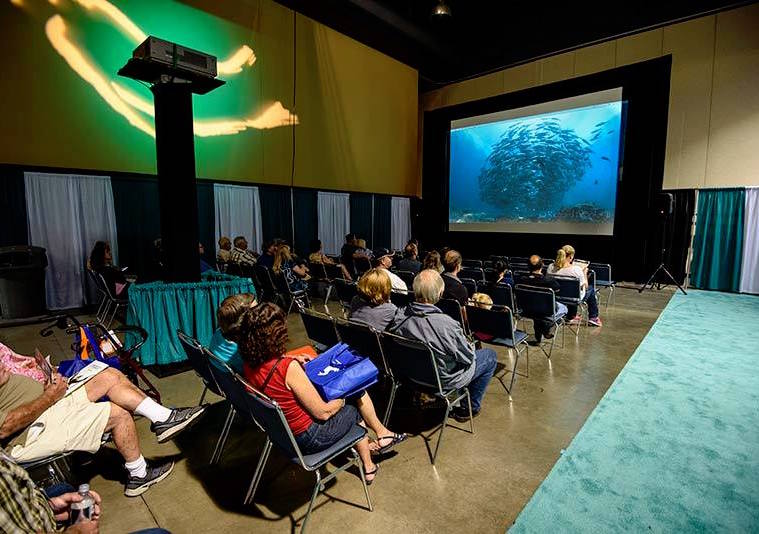 ---
Reef Divers will be attending both days of the show. We like to pass by all the manufacturers to see if they have any shiny new gear. We also have a soft spot for underwater drones and middle of know where islands, so be sure to check back after the show for gear updates and news from the event.
The 2017 Scuba Show will take place on Saturday, May 6, from 10 AM to 6 PM, and Sunday, May 7, from10 AM to 5 PM. Location the Long Beach Convention Center, located at 300 E. Ocean Blvd., Long Beach, CA 90802. Tickets will be sold at the door. Single-day tickets range from $12 (exhibit hall) to $32 (exhibits plus seminars). Two-day passes are $62 (includes exhibit hall and seminars). For more information, please visit www.scubashow.com