Navatics Drone
Last weekend we spotted the Navatics underwater drone which made its North American debut at the Long Beach Scuba Show. Navatics is the new kid on the block when it comes to underwater drones, and is the brainchild of three engineering students from Hong Kong.
The Navatics drone is a 'follow me' style autonomous underwater vehicle, with six independent thrusters promising superior maneuverability over its competitors. Navatics use a 3-axis stabilizations algorithm to move through the water and the final model with having five custom shooting modes which can be selected during a dive.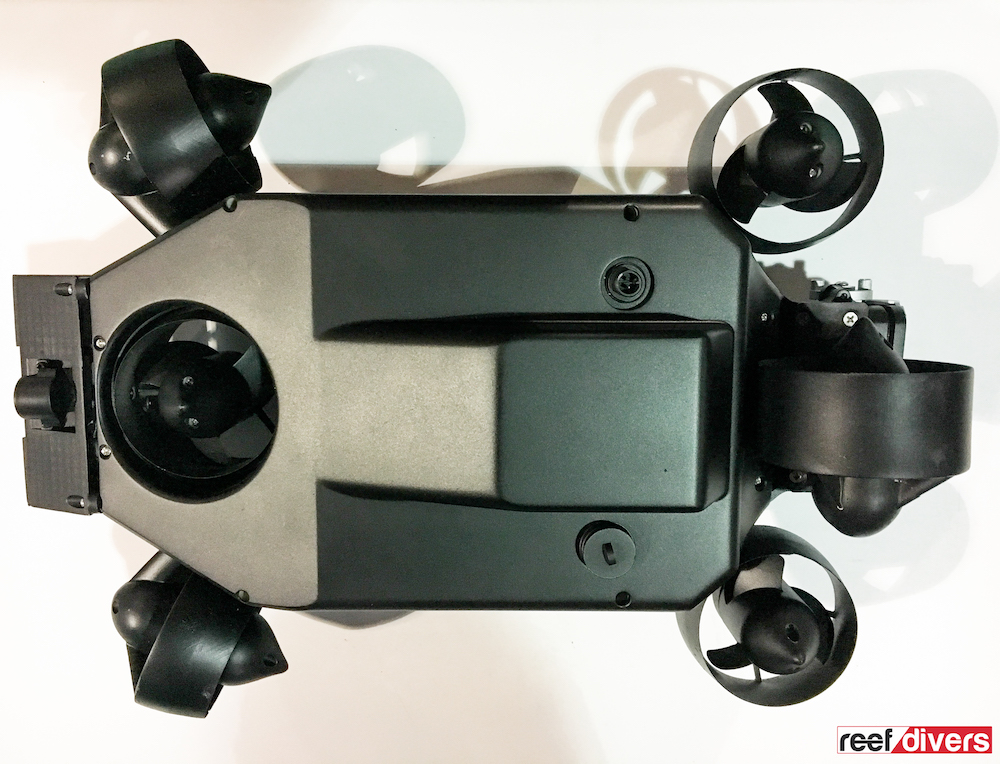 The idea behind the Navatics autonomous follow me capabilities is the diver would wear a bracelet or some type of wearable device which would pair with the drone. The drone then follows you based on that signal, with a tracking range up to 6m (20 feet).
Navatics comes with two onboard 1000 lumen lights, but does not, however, have a camera. Instead, a standard GoPro attachment is built into the nose of the drone so you can attach your own. Navatics is build to operate down to 100m (328 feet) with the use of a controller and surface tether, or wirelessly down to 30m (98 feet).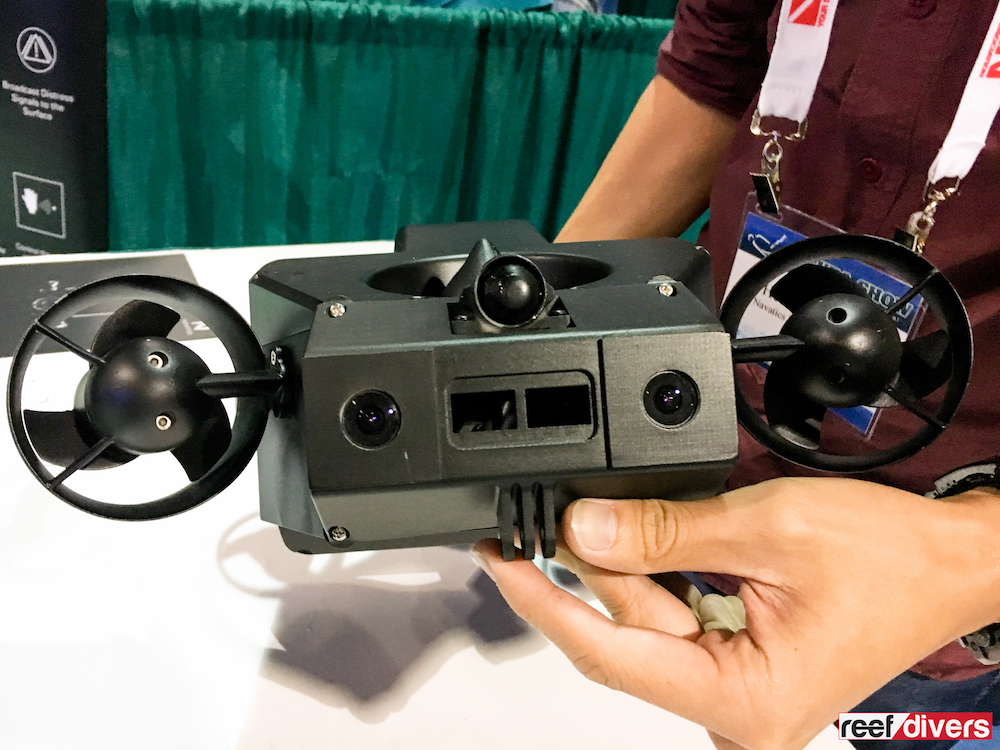 But don't get your wallets out just yet, Navatics is still in a prototype phase and it might be a while before we see a consumer version.That's not to say the Navatics drone didn't stand out. The robust design has a serious personality and positions itself as a workhorse rather than a toy.
We are excited to see several manufacturers including 
Open ROV Trident
,
iBubble
,
Fathom One
,
Biki
,
Gladius
, and
Navatics
, push the envelope in underwater vehicle design, however, we are left wondering if more than one of these will ever make its way into the consumer's hands.