Orbicella faveolata
The coral reef in Tela Honduras is dominated by never ending ridges of thin Agaricia coral, and to eke out a living, any competing species have to adopt a strength in numbers approach for survival. A lone colony of Orbicella would quickly loose its position on the reef to the relatively quick growing Agaricia, so sticking together to form a giant colony is the way to go.
Orbicella faveolata (Mountainous star coral) is a common coral found in the Caribbean. For the most part, colonies are a rather drab brown, green or gray color. You won't find this coral in any psychedelic colors and it's easy to overlook this unassuming species.
Orbicella is an important reef-building species. Once the coral dies, the skeleton becomes live rock where other species can attach. Throughout most of the Caribbean, colonies can be a few inches across to several feet wide and high, but here in Tela, Orbicella colonies have grown to epic proportion.
The giant Orbicella coral in Tela is over 23 feet (7m) wide and 13 feet (4m) high. The only explanation for this imposing colony is that it has been living here for a very long time. One scientist who visited Tela, Dr. Judith Lang, estimated this colony was here before Columbus arrived in Honduras.
This phenomenon of big old Orbicella colonies is not unique to Tela as other large colonies of star coral have been document in the Caribbean. The difference with this colony is that it's still intact and has not sustained any visible sign of bleaching or storm damage.
This large coral is located inside a shallow valley between two coral ridges between the Mushroom and Aldrid dive site. The top of the coral is at 32 feet (10m) and the bottom of the coral around 46 feet (14m) deep. The coral is protected inside this channel and as you swim through the area you can find smaller colonies of Orbicella around half the size living in the same valley.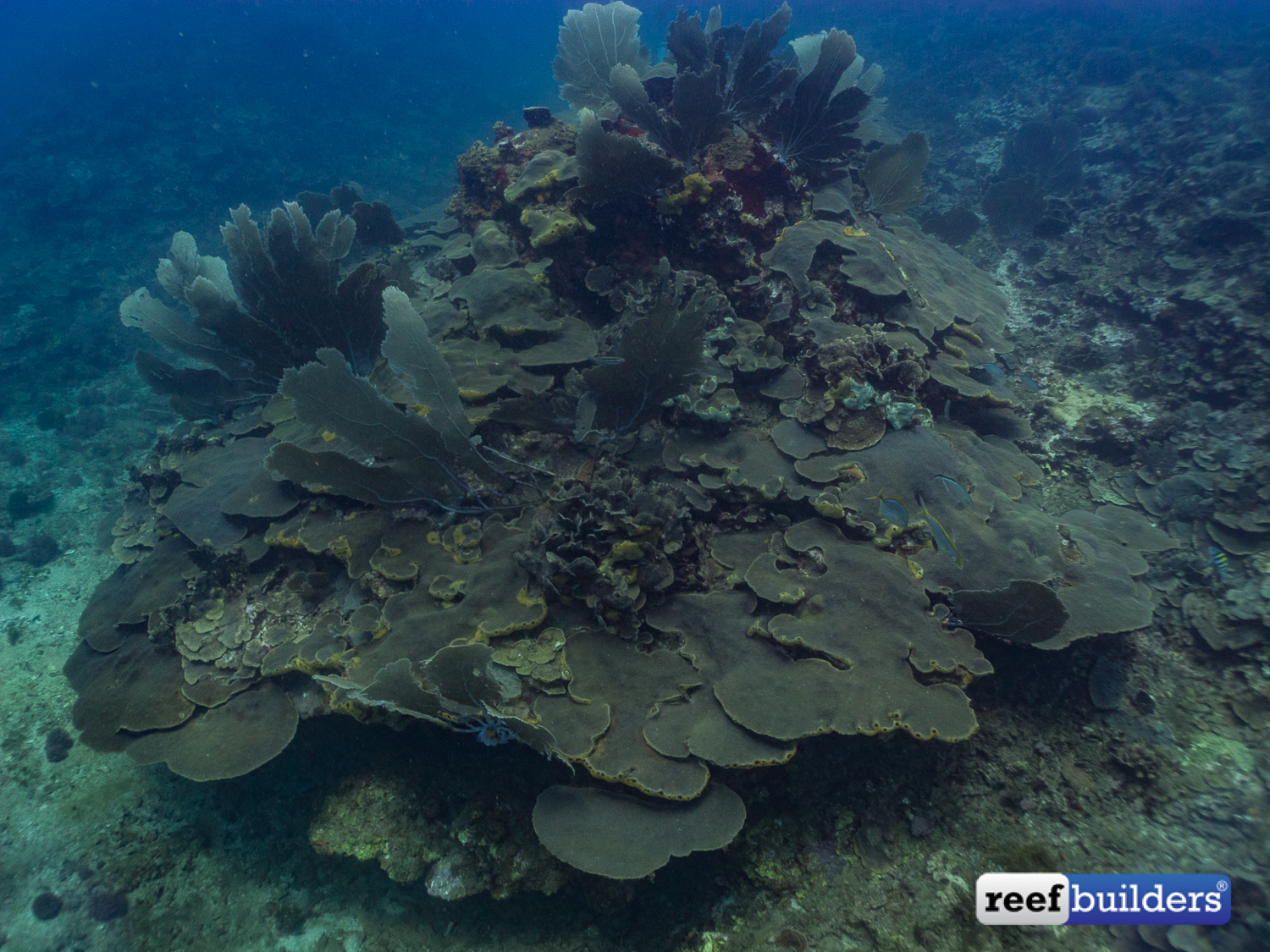 Here the Orbicella coral has found the ideal habitat. It is protected from storms, and has room to grow slowly without much competition. With each new polyp the colony grows stronger with no signs of slowing down.
It's hard to imagine just how big this colony is without seeing it for yourself and colonies like that can help shine a spotlight on these important reef building corals.