Hector's gobies and especially Rainford's gobies are mainstays of the aquarium hobby, but little do most people know that their hybrids do trickle into the trade. This Koumansetta cross has a perfect blend of its parents, making it very easy to sneak in with one species or the other.
The rainford's x hector goby hybrid looks a lot like both fishes, especially when they are small, and it's not until they start growing larger and maturing that you can really start to notice its unusual pattern.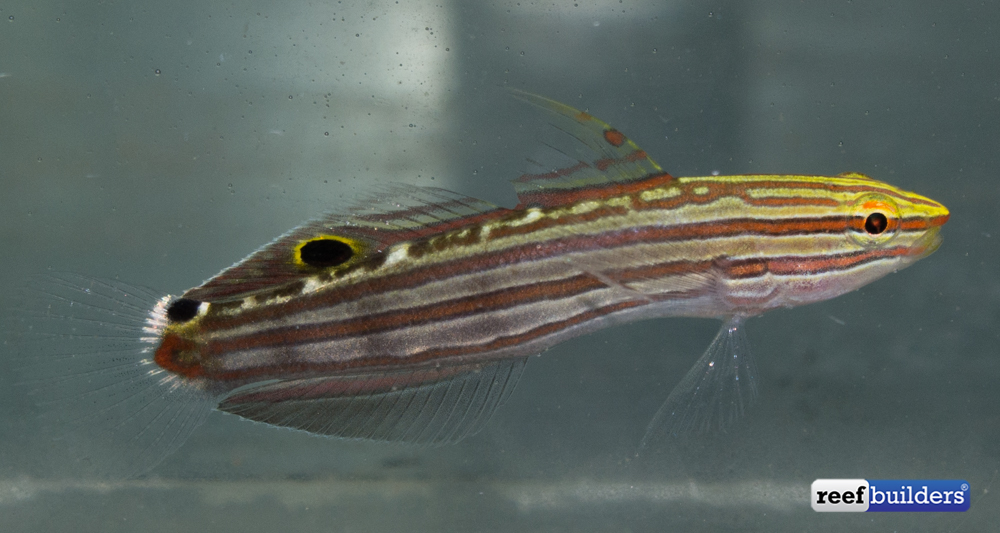 A normal hector's goby is very dark, almost black with a few bright yellow lines, a very handsome fish. A regular rainford's goby is a very pretty fish as well, but more of a greenish grey, with a yellow snout, green eye and thin red lines.
Interestingly the K. hectori x K. rainfordi hybrid is not all that rare, but rarely recognized because it can look a lot like one parent or the other, and only sometimes is it an even blend of both species. Take a close look at your Rainford and Hector's gobies because it wouldn't be too much of a surprise to find one in a fish store, or maybe already in your tank!