In the reef aquarium hobby, we talk about the beginning of reef tanks so much more than their endings, usually because one end is very happy and excited, and the other is usually more sad and melancholic. However I feel differently, as the hobby matures there are tons of great reef tanks that have had great runs, and when their time is up, it should be cause for celebration, especially when the teardown is planned.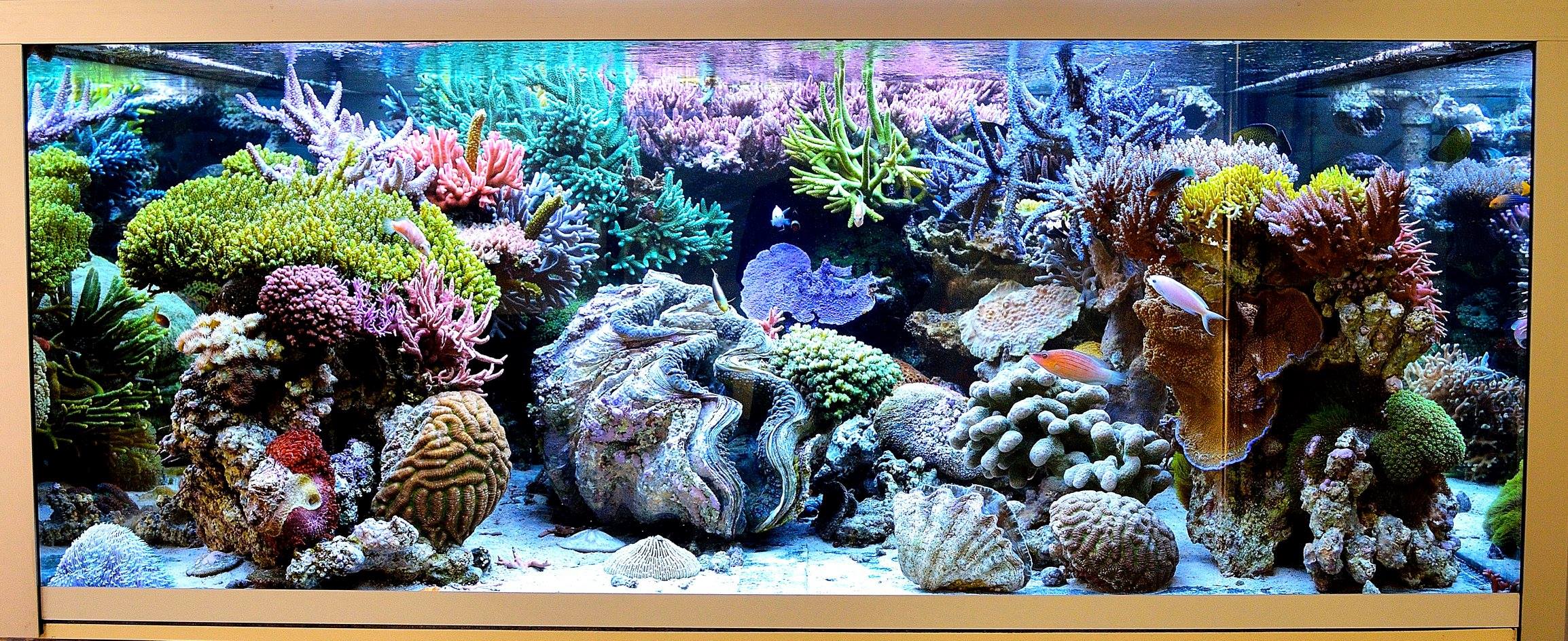 This is precisely what is happening at Triton HQ in Dusseldorf Germany, with the relocation of their beloved bivalved mascot, the giant gigas clam. When we visited Triton more than three years ago, we spent some time in awe of their reef aquarium display, one of the nicest LED lit reef tanks we've ever seen, with special emphasis on the big old gigas clam.
This huge shelled mollusc must be the better part of a meter long, or at least 30 inches from end to end, and we can't even imagine how much this thing weighs! At this size, rehoming a clam like this is not at all as simple as putting it in a bucket and taking it into your local fish store.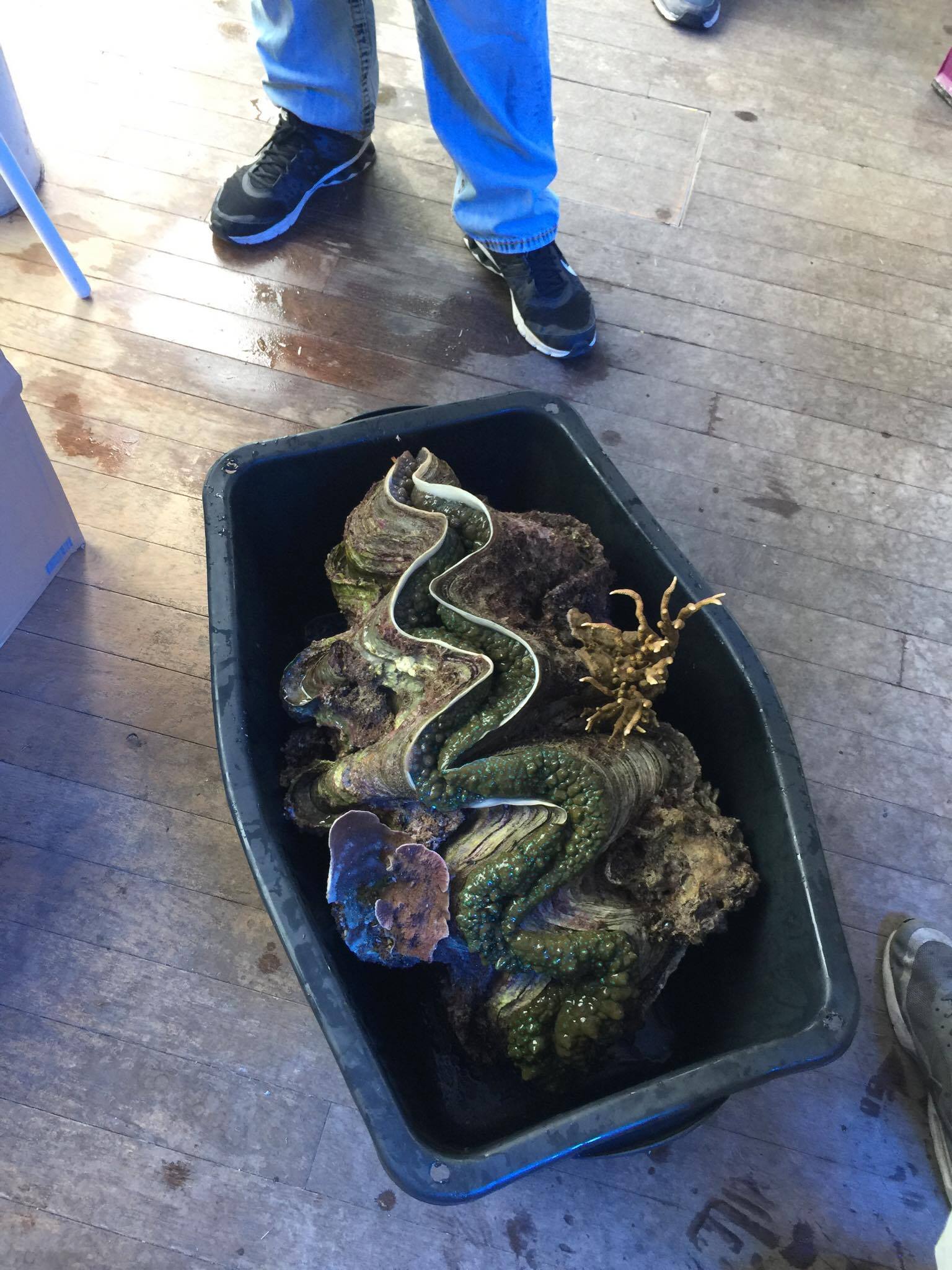 Special arrangements have been made with professional marinelife handlers in Europe for the iconic bivalve to be safely transported to its new home. The removal of the gigas clam is the first step in the breakdown of the the Triton Reef flagship reef tank.
Triton and its products and services have been quickly gaining traction in aquarium circles all over the world, due in no small part to the results demonstrated by this reef tank. It's quite impressive that Triton has been one of the few aquarium companies ever to prove their lights, additives, testing, and general chemical mastery in such a tangible way as having one of the nicest reef tanks in history – this is no hyperbole either – everyone who saw this reef tank was in awe.
We wish Triton the best in their new endeavors and growth, and we especially will be praying to the aquarium gods that this large and old Gigas clam has a safe journey to its new home, and will thrive in captivity for many more years to come.