I just couldn't believe my eyes when I walked into my local Goodwill thrift store and saw a huge pile of new LED lamps for sale. It wasn't the mountain of lamps that got my attention, but the $1.50 price tag for a 9 watt lamp which is equivalent to a 60 watt incandescent in brightness.
At less than two dollars per lamp, the cost per watt of this LED light is somewhere around 17¢ per watt of this long-lasting, durable lighting source. Compare that to the $10 per watt I used to throw out there to compare the relative value of various aquarium LED lights.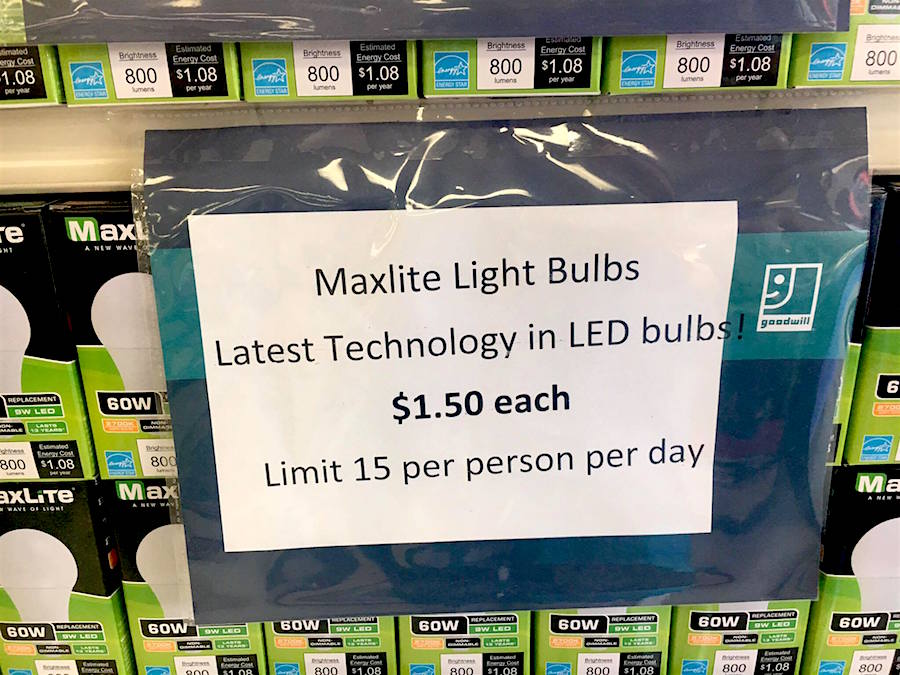 The light in question is name-brand too, a MaxLite A19 LED lamp which is readily available online, but closer to $5 per light. Granted, this light is no-frills, non-dimmable, with a color rendition of 2,700 Kelvin and a CRI of 80, so it's not exactly suitable for aquariums at all, save maybe a tiny bit of accent lighting in the warm color spectrum or as a refugium light, but that is not the point.
The point is that LEDs have become highly commoditized and the price is steadily dropping to unthinkable levels. The bulbs I came across are definitely an overstock special price but still, ten years ago we couldn't have imagined that LEDs would become so dominant replacing just about every other light source, almost everywhere.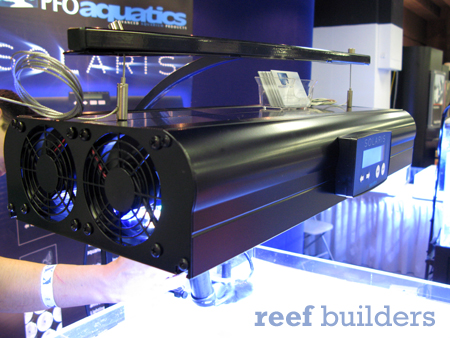 It's only a matter of time until the most basic LED lights for aquariums are as cheap or cheaper than a conventional fluorescent hood, and in some ways they are already there. It's funny to think too that high performance LED lights still cost us reefers the price of a very nice coral, but we have come a long way since the days of the multi-thousand dollar PFO Solaris LED lights, and who knows where the state of aquarium lighting will be in another decade.