By: Michael Judson
Ever since "captive bred" labels started popping up all over clownfish tanks, captive breeding has remained one of the flagship methods of reducing the ethical controversies plaguing the aquarium industry. Lessening what we take from the wild while simultaneously meeting the demand, captive breeding seems like a near perfect system. After plenty of research and experience we have learned that aquaculture is not quite the faultless practice we previously anticipated.
The Good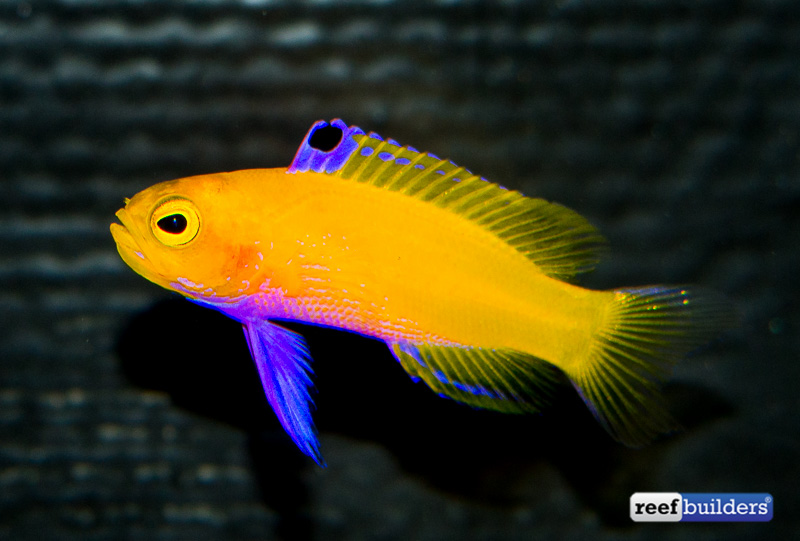 The captive breeding of marine ornamental species offers a multitude of ecological, economic, behavioral and opportunistic benefits. It reduces stress on wild populations, broadens our understanding of reproductive processes and allows for a chance at restoring wild populations of threatened or endangered species.
Captive breeding has the potential to allow species to become available in areas they have not been before. This increase in availability gives aquarists new options and as we continue to define captive breeding protocols, we can expect higher yields and consequently lower prices.
The designer clown industry is a model example.Certain morphologies that used to fetch top dollar have been so readily produced that they now go for a fraction of their debut price. Captive bred specimens are better set for success in the reef aquarium. They are not exposed to the stresses of collection, disease and worldwide shipping, ultimately leading to less pre-consumer loss and increased health. Captive bred organisms also more readily accept prepared foods and are more forgiving with water parameter fluctuations than their wild counterparts.
The Bad
On the contrary, captive bred species could have detrimental repercussions on the environment, the economy of the collecting countries and could even leave that particular species more threatened than before. Many countries rely on wild-caught ornamental fish for their income so reducing our reliance on wild specimens could cost many collectors their livelihood. Furthermore, having lost this economic value from the ocean there is less motivation to protect these ecosystems. It is possible that the next industry used to replace the lost revenue will be far more environmentally destructive.
Breeding species of fish with special requirements (fish that grow too large, require species-only tanks, etc.) could serve to promote these fish to aquarists that are not setup to house such species. This often leads to unsuitable housing options or improper release of the animal (and any associated pathogens) into local waterways. The current invasive lionfish epidemic in the Caribbean is more than enough evidence of how costly these mistakes can be. Furthermore, continual captive breeding has been linked to reduced fitness in the wild. This means if enough captive bred individuals were allowed to breed with their wild-type counterparts, either by accident or as part of a restoration strategy, it could actually push the wild populations further towards extinction.
The Takeaway
While we still remain a strong advocate of captive breeding marine ornamental fish and corals, each undertaking should be subject to some forethought. Is this fish already sustainably farmed or are wild populations stable? Does this species possess aggressive, potentially invasive qualities? Should this species really be in the hobby at all?
While this article touched on many of the benefits and concerns of captive breeding, it certainly does not fully encompass all there is to know about the topic. Rather, it was meant to serve as a starting point for those interested in learning more. We hope that hobbyists and breeders will continue to educate themselves and others on these topics in pursuit of a bright future for the hobby and the wild ecosystems it relies on.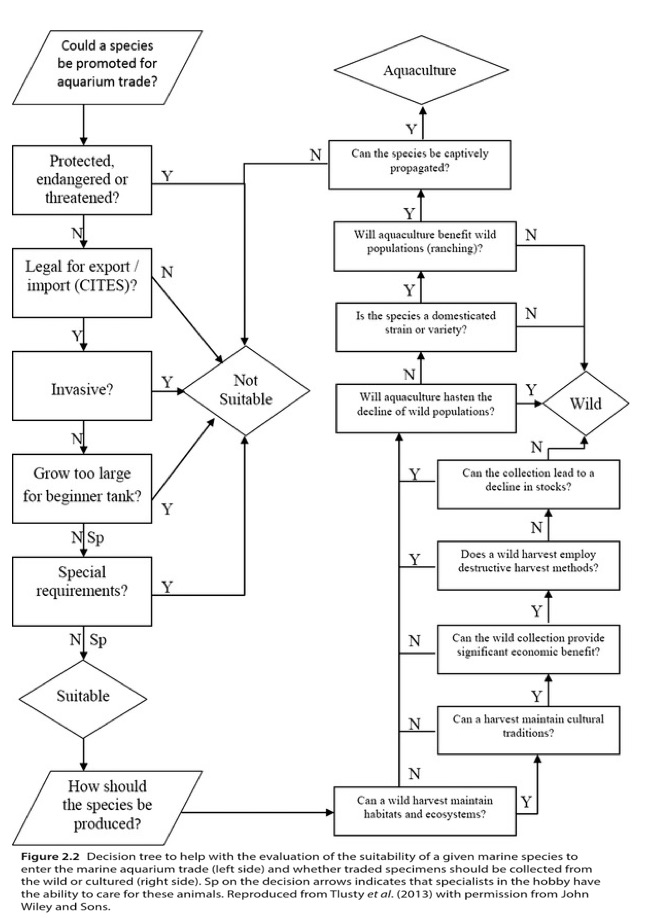 ---
References:
Calado, Ricardo, Ike Olivotto, Miquel Planas Oliver, and J. Holt. Marine Ornamental Species Aquaculture. Chichester, West Sussex, UK: Wiley Blackwell, 2017. Print.
Christie, M. R., M. L. Marine, R. A. French, and M. S. Blouin. "Genetic Adaptation to Captivity Can Occur in a Single Generation." Proceedings of the National Academy of Sciences 109.1 (2011): 238-42. Web.
Talbot, Ret, Matt Pedersen, Matthew L. Wittenrich, Martin A. Moe, and James M. Lawrence. Banggai Cardinalfish: A Guide to Captive Care, Breeding, & Natural History. Shelburne, VT: Reef to Rainforest Media, LLC, 2013. Print.