The KH Director is a new model of alkalinity monitor from revered German company, GHL. As one of the premier and oldest makers of dosing pumps, GHL knows a thing or two about peristaltic dosing pumps and it shows in their new ultra sleek KH Director.
Before knowing anything about it, the KH Director already has the svelte and attractive design that is not only easy on the eyes, but looks like it will be the easiest to mount and install. The GHL KH Director is a a standalone product in a sense, and must be used either with a Profilux to report the alkalinity, or the GHL Doser 2.1 to both monitor and control alkalinity.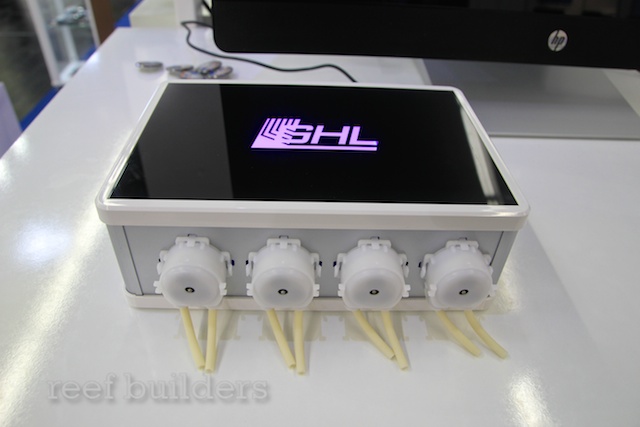 The housing of the KH Director hides all the inner workings, but by now we do know that these alkalinity monitor/controllers generally require a number of dosing pumps. The only thing the KH Director belies is a trio of hose barbs, two inlets for reagents and water sample, and one outlet for waste water.
If you're in the GHL, Profilux, Doser 2 ecosystem of devices, the KH Director looks like it'll be a very worthwhile addition. It'll be interesting to see if GHL creates a bundle including the KH Director and Doser 2 for a complete standalone dosing package, as this could be one of the most attractive overall.
Pricing and availability has not yet been revealed, but with MACNA right around the corner surely these details will not be a secret for too long.[GHL]