Reef Builders Destination Bangka Island
Here at Reef Builders, we are fortunate to dive some of the worlds most lush and vibrant coral reefs, so last year we decided it was time to invite our readers along for the journey. This is how the idea for Reef Builders Destinations was born.
We set off to our Sulawesi Destination Trip Aug 10th starting in Manado. We spent the first days diving the spectacular drop off walls in the Bunaken National Park.
We loved the exhilarating feeling of looking down a 200-foot wall into the deep blue and ending our dives on the shallow stony coral reef tops. But it was time to move on to our second stop of the trip, Bangka Island.
Transfer To Bangka
Bangka is located in the center of the Northern Sulawesi peninsula and is famous for non-photosynthetic corals covering the island's walls. One of the biggest things that attracted us to this trip was the opportunity to explore a diversity of habitats, and the adventure of getting to our new destination by boat.
On the way to Bangka Island, we stopped at two dive sites, Daruno Point, and Bahoi Point. Both of these sites were quite unique, and without a boat transfer, chances are you would never visit this area.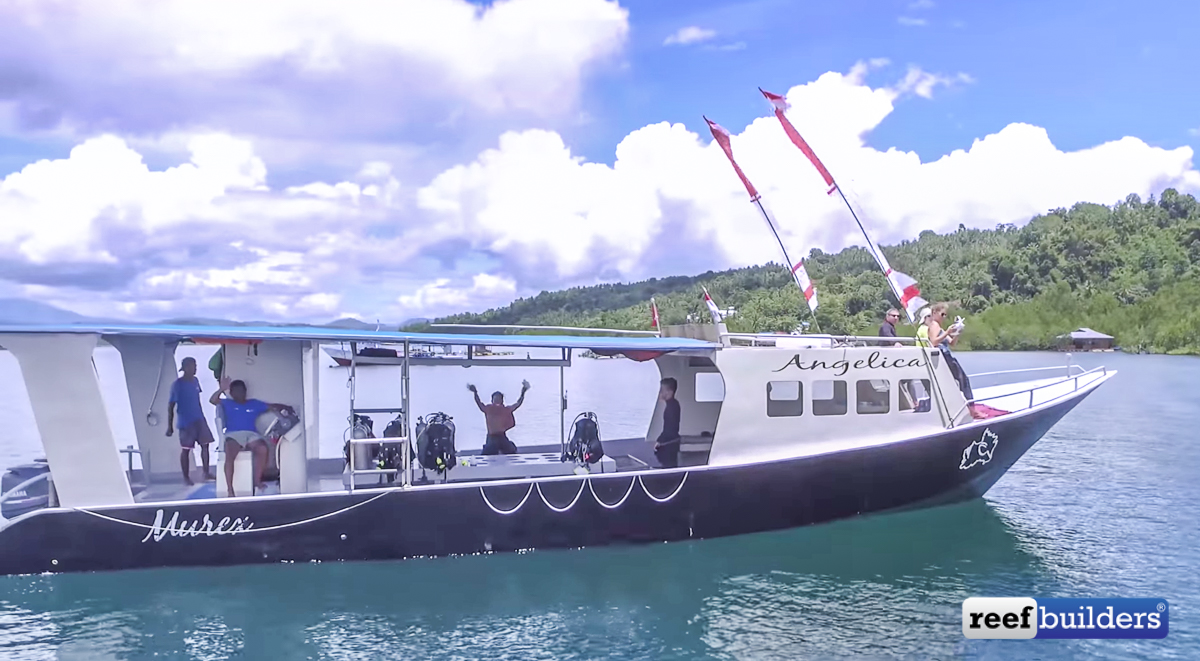 Daruno Point was one of my favorite dives of the trip. I thought this dive, out of all our dives, reminded me the most of an aquarium. The dive site was sloping rather than a wall dive with a huge diversity of corals.
Some that stood out Clove polyps, Zoanthids and Green Star Polyps, Mycedium and Oxypora chalice corals, Pectinia, Euphyllia, Galaxea, and the biggest colony of lobo I've ever seen. You can see in the dive profile picture the scuba diver looks small compared to the carpet of red Lobophyllia. And check out this epic bubble coral!
Follow me on Deepblu to see all my dive profiles from Sulawesi.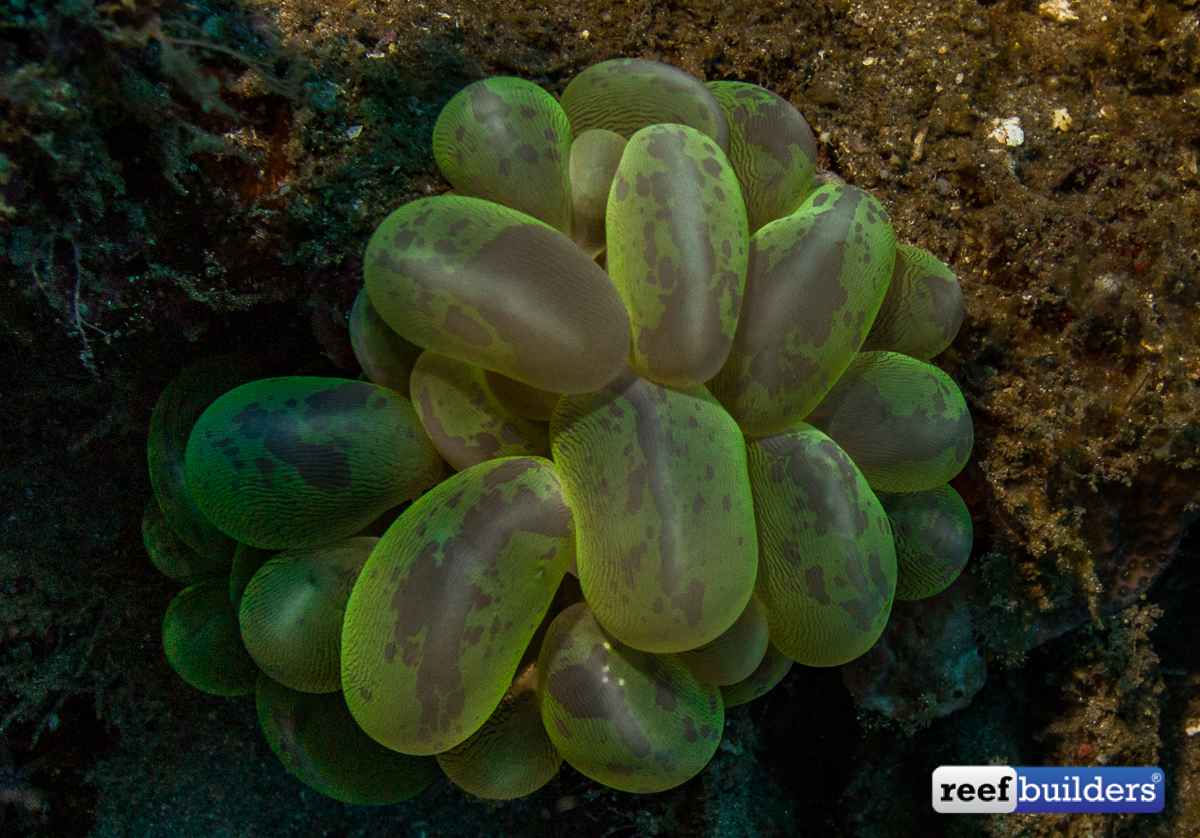 Bangka Island
But this was just a lead up to the main event Bangka Island. We stayed on the island for three nights and were able to do nine dives. In the morning we went out and dove the walls and the afternoon an easy dive close to the hotel.
Unfortunately, we didn't really get many good wide angle photos of the NPS covered walls. But that's just another reason we are planning a trip back to Sulawesi.
One note for the NPS coral dives. These corals like LOTS of flow, without current they are deflated little nubs sticking off the walls. You will need to be an advanced diver and feel comfortable in the water for these dives. But mind you, while we were staying in Bangka the current was minimal, so many of the corals were not on full display, reason number two we need to go back.
At this point, it should come as no surprise that I love coral. So for me, nothing beats a shallow sunlit reef which most divers would consider boring. Actually most divers are just going where their dive guides take them which is why I am passionate about visiting dive centers and teaching the crew some of the basics of coral identification.
On our first night in Bangka Island, I was able to give a presentation about stony coral identification which sparked an interested amongst the team. The next day Sulawesi dive guru and owner of [email protected] Danny Charlton took us out for an adventure.
Tanjung Merah
Danny picked out the best of the best for our exploration dive and our guides were surprisingly reluctant. But he insisted on this poorly visited site names Tanjung Merah, and boy oh boy are we happy he did.
Tanjung Merah tops my list for all around best dive in Sulawesi, the ultimate coral dive. The dive starts in a calm bay and the second you enter the water you're met with a splash of pastel colored leather corals and soft coral swaying with the gentle current.
I nicknamed this site Peaceful Leathers and through it perfectly reflected our stay at the Murex Hotel on Bangka Island. From my room, I could hear the waves rolling onto shore lulling me into a peaceful state of mind, and the island vibe with no power to your cabin during the day made me slow down, unplug, and relax.
Macro Time
The house reef in front of our hotel on Bangka was the perfect spot to test out our macro lens. Next up after Bangka is Lembeh which is famous for small critters, so I figured it was now or never to brush up on my macro skills!
Our trip included unlimited diving on the house reef so I decided to head out for a macro photography dive. I only wish we could have stayed longer in Bangka. The house reef was fantastic, and the rooms were uber relaxing. But sadly it was time to leave, next stop the Lembeh Strait.