M?OÏ by Thalatoo is a start-up company from Montpellier France looking to revolutionize the way we dive. The M?OÏ dive computer clips to the top of a mask projecting dive info right in front of your eyes.
If you want to pick up your own M?OÏ, the Indiegogo campaign is now LIVE! You can still grab a M?OÏ dive computer at the super early bird price of €290 (40% Off retail €490).
The M?OÏ displays important dive information like bottom time, no decompression time and ascent rate. There is also a built-in compass and forward facing computer screen so buddies or dive instructor can easily monitor their partner's computer.
M?OÏ will also have the ability to store up to 100 dives which divers can either automatically or manually transfer their data to the main online diving logs.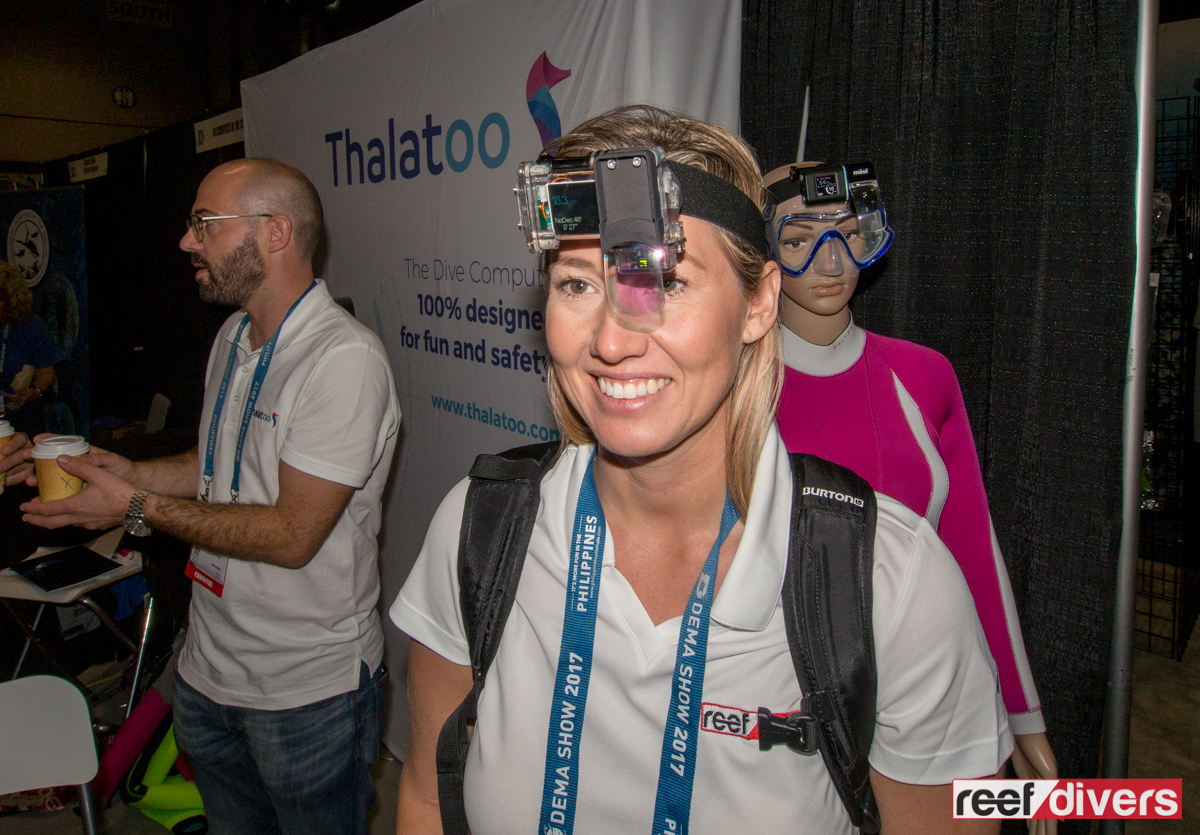 Just looking at the photos I assumed the device would be obtrusive but even the larger prototype version I tried on at DEMA felt comfortable an easy to forget.
You still have time to support M?OÏ on Indiegogo, the campaign will run until early 2018.