Over the last several years Blue Life USA has grown to become one of the country's leading supplier of water conditioning medias. With the FX Advanced Regenerable Resins line Blue Life is making it both cheaper and easier to condition your water while reusing media resins for removing phosphates, nitrates and general organics.
The Nitrate FX, Phosphate FX and Organics FX are high capacity resins for removing specific compounds from aquarium water with special emphasis on those which create nutrient problems and fuel algae growth. This is not the first time we've seen reusable resins for these compounds but Blue Life USA takes it a step further by offering their own regenerating solution called Regen FX.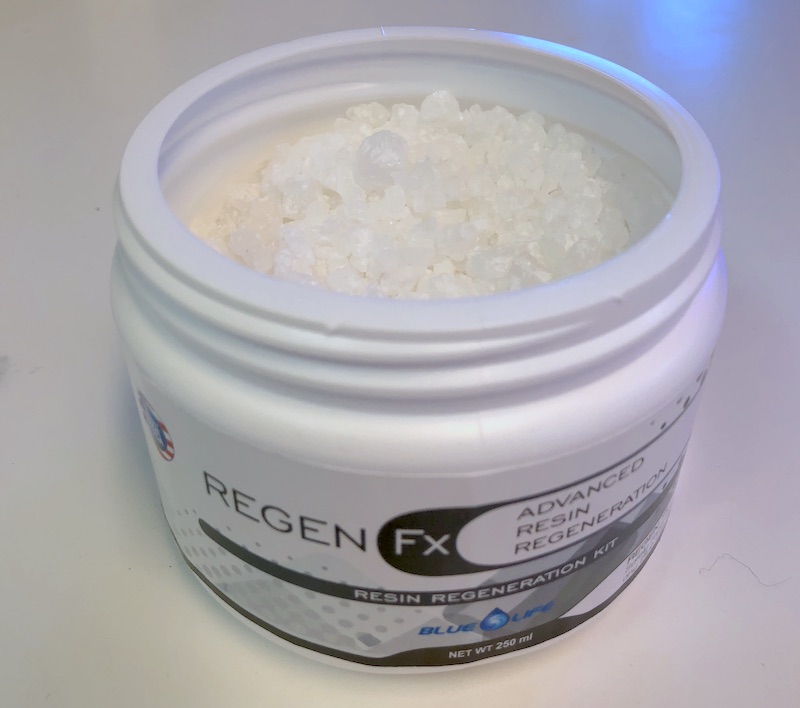 Unlike some highly toxic resin regenerators of old, Regen FX is a mixture of concentrated carbonate salts which are safe to handle, and available in a size that can repeatedly recharge the FX Regenerable Medias up to six times. It's important to point out that these regenerable resins are considerably more expensive than typical one-use medias such as carbon or GFO. But once you factor in their advanced adsorption ability and using each pouch up to six times, the economic benefits quickly become clear.
Nitrate FX, Phosphate FX, and Organic FX come in both 250ml and 500ml sizes, all prepackaged in a reusable pouch and cost $29 & $53 for the Nitrate FX, $48 & $74 for the Phosphate FX, and $29 and $53 for the Organics FX. Meanwhile a jar of Regen FX to recharge these medias will cost around $12.50. Since GFO and Carbon are pretty cheap we haven't yet had much experience with regenerable medias but since Blue Life is making the process so simple we'll be sure and try these out to see how they compare to traditional offerings.