AquaLighter PicoSoft and NanoSoft are flexible LED lights for a small setup or refugium. The PicoSoft and NanoSoft are coated in silicon to allow you to bend and shape the light to focus the light exactly where you want it.
These new AquaLighter lights feature cool white OSRAM Duris E5 LEDs that will give you around 6500K temperature. The lamp itself mounts with a magnetic mount and comes in either black or yellow and is powered by a USB. The only downside is you'll need the USB adapter based on your plug style.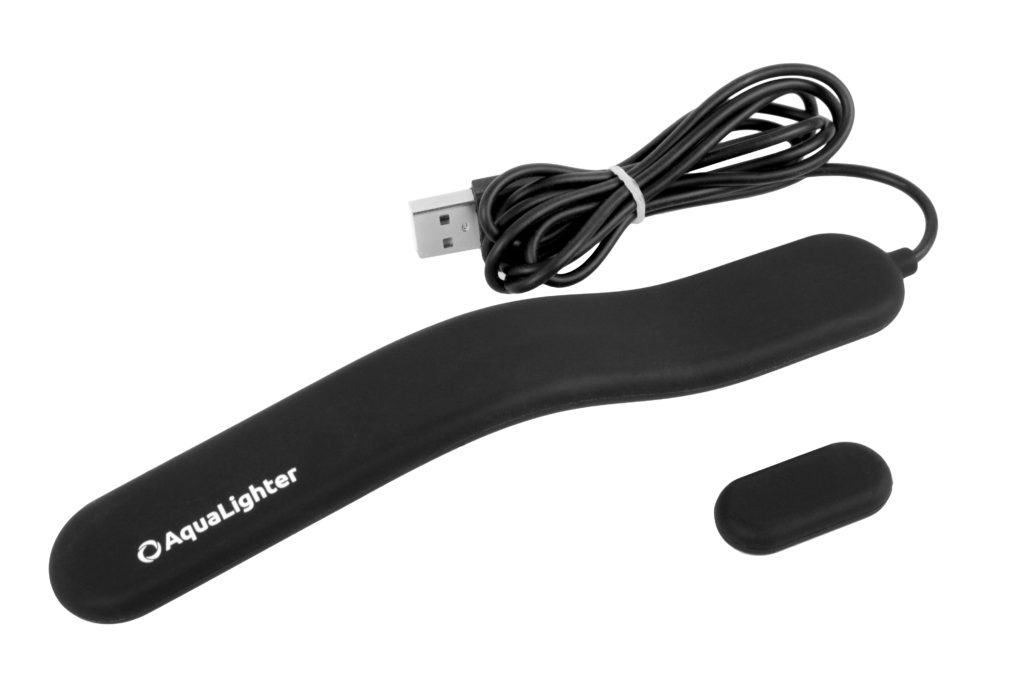 Although the silicon looks like it could protect the electrical from water, it is only IP40 rated to protect against solid objects, not moisture. The PicoSoft has been out for a bit and has 1W total output at 100 lumens and retails for around $25-30 USD. The NanoSoft is the newer version and there isn't much available online yet. We can assume they double the LEDs and would estimate a 2W to 3W output in the 200 lumen range.
While this isn't a big light to push out a lot of lumens, it will be a good option for your smaller systems that are less light intensive. The flexibility and magnetic mount are a nice touch and could be a nice option for adding a small pico or nano to an office desktop system.