It was two years ago at InterZoo 2016 that we saw the first prototype of Ultra Reef's Typhoon protein skimmer. It was the first of its kind designed specifically for use with Sicce's then spanking new controllable PSK SDC needle wheel pump, and now both the pump and the Typhoon skimmers are ready for showtime.
Ultra Reef showed off not one but two models of the Typhoon skimmer looking even sharper and more interesting than the original prototype. These skimmers have lightly tapering conical bodies and a very large aspirator valve for maximum air intake.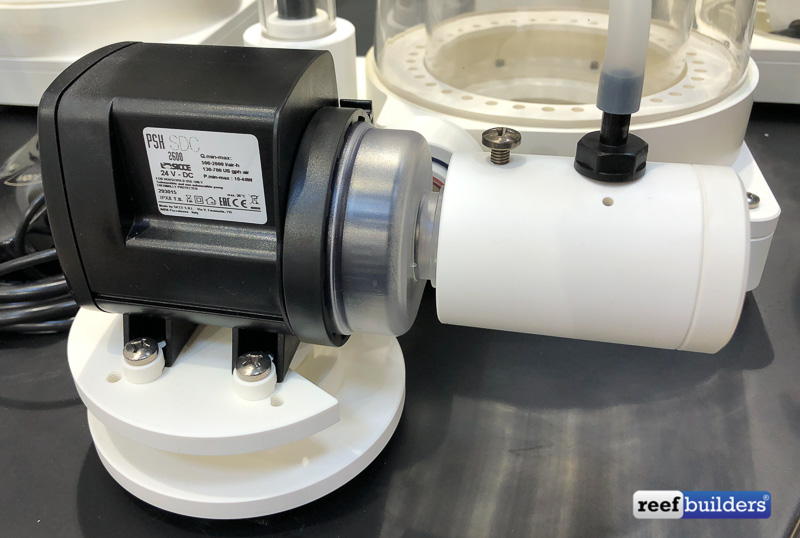 One thing that stands out about Ultra Reef's skimmers and calcium reactors is the use of matte white PVC which is machined and lathed into shape, giving them a very original appearance. But perhaps the most interesting design feature of the skimmers is their use of an 'inside-out' bubble diffuser plate which uses a ring of holes towards the perimeter of the body's base, and the exit is a wide, raised cylinder in the center.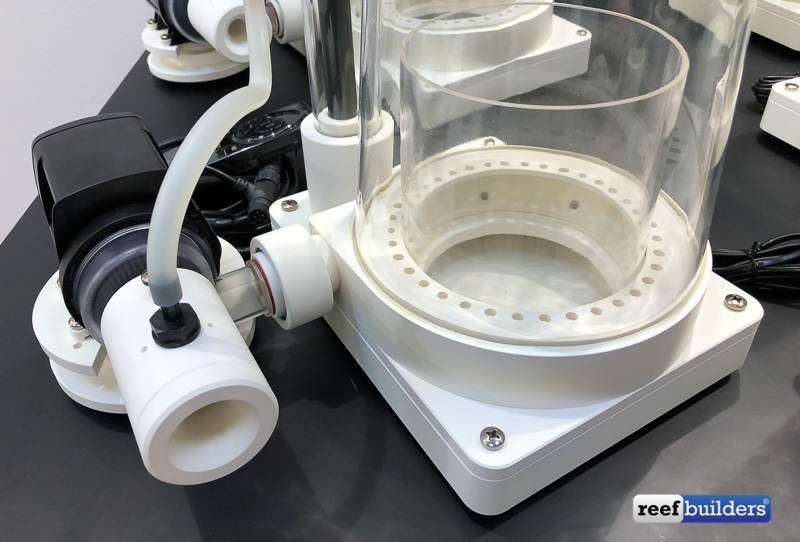 When it comes to craftsmanship Ultra Reef is unquestionably the Italian equivalent of Royal Exclusiv and this is also reflected in the sticker price of the Typhoon skimmers. The UKD 200 carries an estimated retail price of 999€ ($1178) with a Sicce PSK SDC 2600 and the UKD 250 should sell for around 1500€ ($1769) with a Sicce PSK SDC 4000.