The Debelius is one of the rarest and most elusive of all the Pygmy angelfish. Despite writing about this species for nearly a decade, we had never seen a living specimen until a few weeks ago in Germany of all places.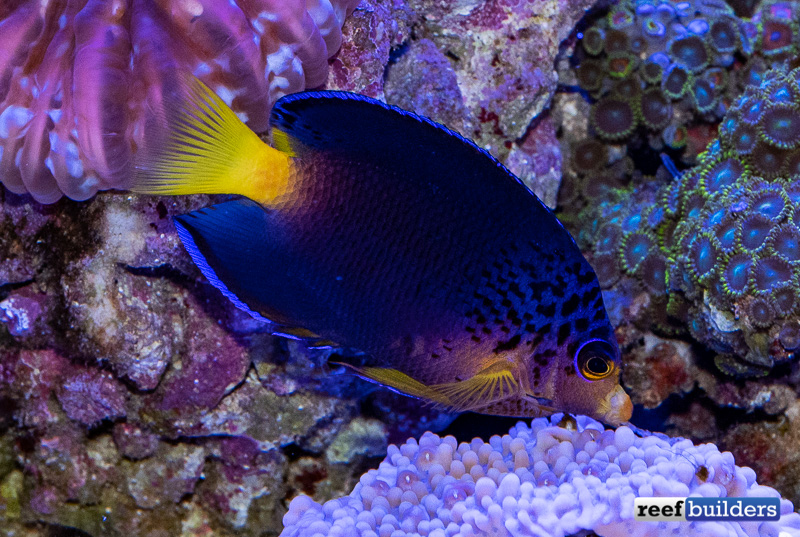 Centropyge debelius is a deepwater species of pygmy angelfish which is pretty much only known from Mauritius in the Western Indian Ocean, and on a good year only one or two are even collected. But the rare fish specialists at Dejong Marine Life fulfilled our bucket list wish to see one of these alive in person by bringing one to InterZoo, and placing it inside their fantastic three square meter reef display.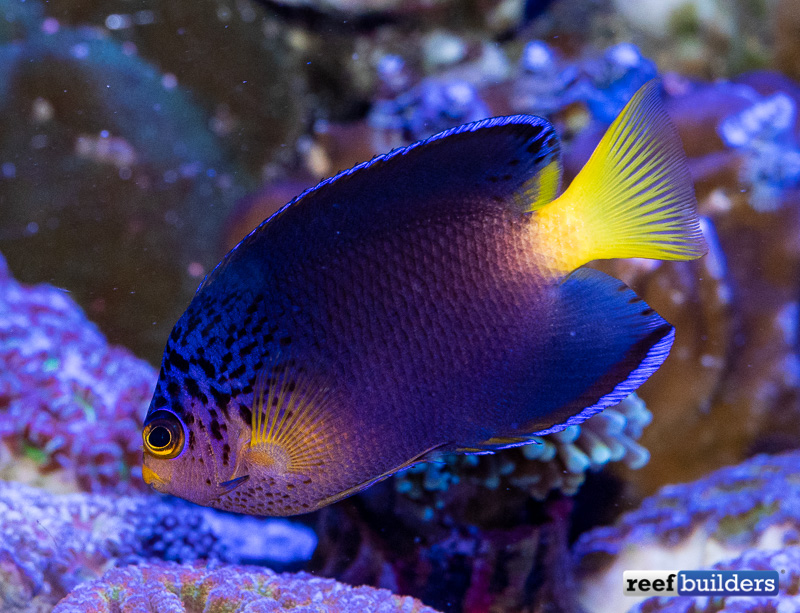 The coloration and pattern of the Debelius Angelfish is entirely unremarkable, being mostly dark blue with a yellow tail, and a subtle pink chest with black markings on its head. You could be forgiven for mistaking this illustrious fish for any number of damselfish species.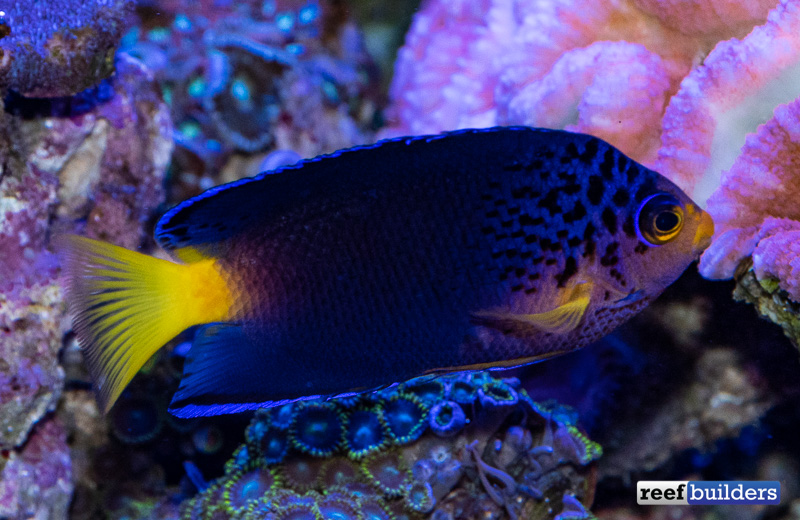 Indeed when this fish swims around at rapid clip in the aquarium it's quite hard to recognize its angelfishy-ness. But once it stops to investigate something to graze on, or a coral it wants to taste, its striking blue outline, gorgeously patterned head and curiously aware eyes alerted us that this is a fish that we had never seen before, and are not likely to see again for a very long time.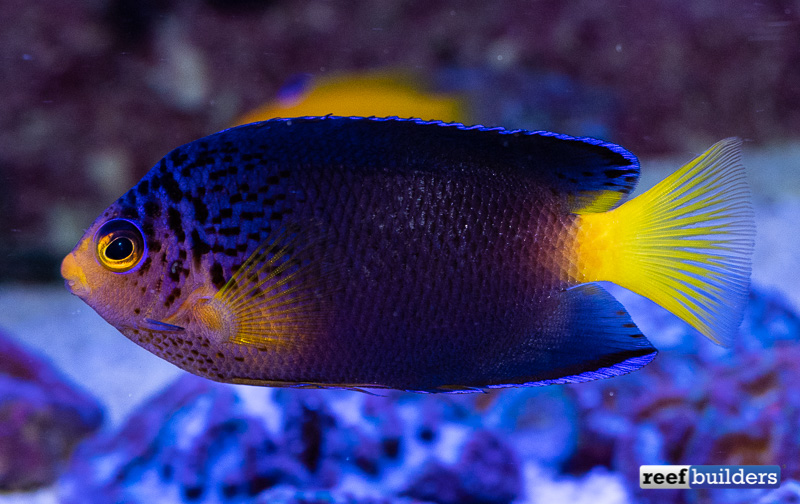 You can imagine how much time we spent at the Dejong booth trying to capture as many photographs of the Debelius angelfish for such a rare fish sighting experience. Observing this fish for a few days in Germany was free for thousands of attendees, most of which probably didn't even recognize the uber-rarity of this angelfish. However if you're an ultra high rolling fish collector this singular specimen can be yours for just shy of $20,000, and we selfishly hope this fish gets nabbed up by someone we know so that we get to see it again.