Temperature is THE most important parameter governing the chemistry and biology of our reef tanks and we really should be paying much more attention to its proper regulation. With that in min AquaEL has a whole new crop of aquarium heaters which use the latest in electronic thermostats for ultra precise control of water temperature.
The two new heater lines include the aptly named Platinium Heater and Ultra Heater and each features different specifications to make them best at keeping aquarium water warm and stable. The Ultra Heater has the same form factor as our old favorites, the Neotherm with their sleek profile and shatterproof casing.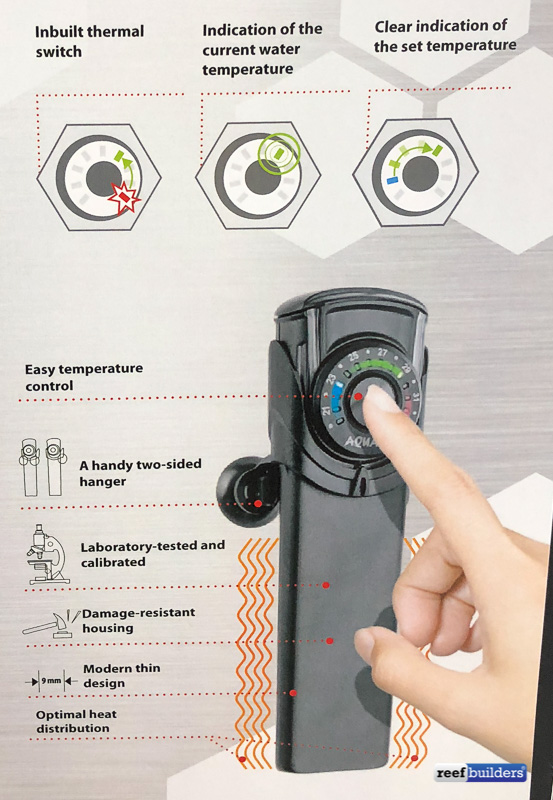 The flattened heating element of AquaEL's Ultra Heater is easier to insert into filters and features a very broad surface area for heating. The programming button has been moved from the edge to the side and still features one degree increments to really take advantage of the lab tested & calibrated thermostat to ensure precise temperature control to within 0.25°C.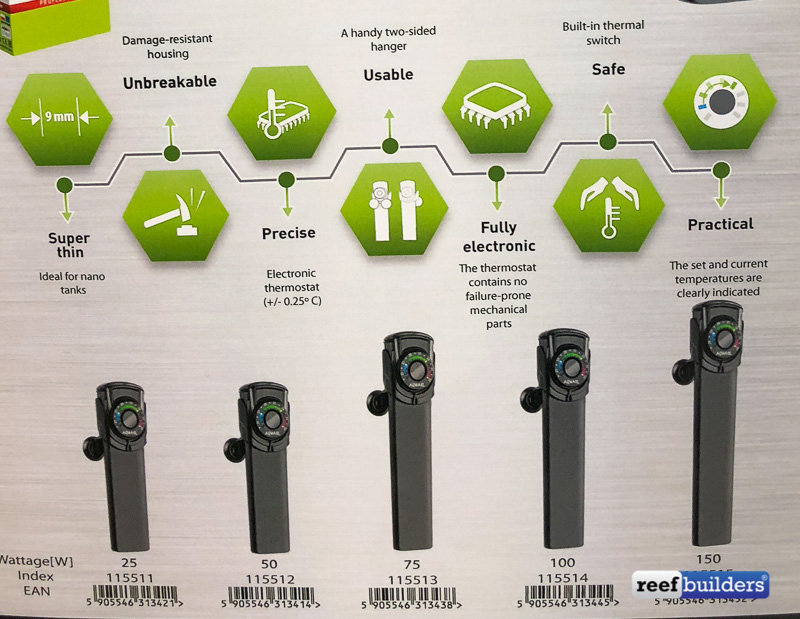 Meanwhile the Platinium Heater is a more traditional glass heater form factor that uses the same electronic thermostat as the Ultra Heater. The Platinium Heater has its own digital temperature scale with built-in microLEDs for indicators and due to its smaller surface area it manages a slightly lower temperature control precision of 0.4°C which is still plenty accurate for general aquarium needs.
Besides the difference in shape and materials the biggest difference between the Ultra and Platinium heaters is that the plastic housing of the Ultra only allows them to be made up to 150 watts while the Platinium heater will have eight sizes all the way up to 300 watts. Cobalt Aquatics will be distributing the Ultra heater under their own brand but they are also beginning to import AquaEL products directly which will be the branding for the Platinium Heater, both of which should be available at a variety of aquarium specialty stores beginning next month.