Are bacto balls on pace to be the next "thing" in nutrient management in the aquarium? Colombo Marine Bacto Balls are one of a few company's we're starting to see that are offering a gel type of bacterial supplement for the reef aquarium.
Marine Bacto Balls are impregnated with the unique Colombo bacteria for marine aquariums selected by DNA screening techniques to select the best strains. They are designed to be relatively pain free to use to establish your aquarium or to just keep things clean and healthy.
Some of the benefits they mention beyond clean and clear water is optimal biology for healthy corals and improved polyp expansion along with reduction of algae growth and help in the decomposition of organic waste decomposed.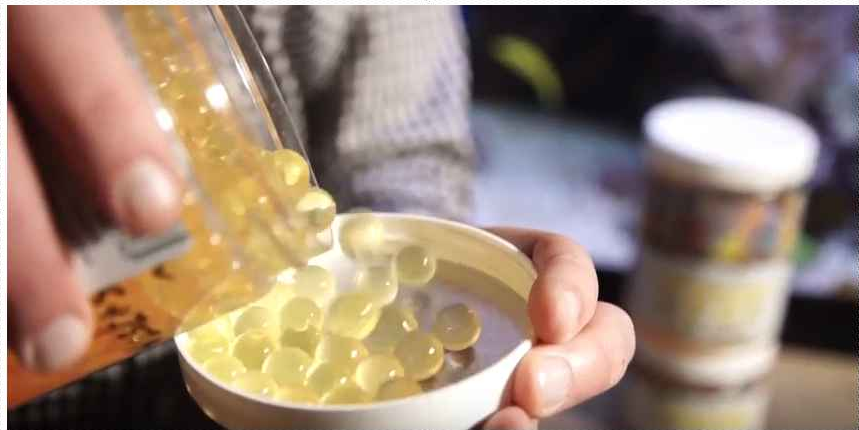 They recommend using 5-10 Marine Bacto Balls per 100 liters of water and to replace every seven days. You can easily add them to a mesh bag or other container that allows water to flow over and around them, but they do also make a small dispenser that you can place in the tank or sump. One good thing to note is that overdosing is not possible, as increasing the dosage actually improves its efficiency.
Colombo BV, the company that produces this, is based in the Netherlands and has been making various treatments and medications for aquariums and ponds for over 30 years, so they have put some serious research behind these.
The company released these earlier this year and should be available in Europe now.
Last year we saw the Fauna Marin Bacto Balls at MACNA and now see them here in the U.S. market. At first glance, they look very similar and it would be interesting to see how they differ in regards to ingredients and bacterial strains.
Fauna Marin recommend just 2 balls per 100 liters and changing every 14 days. Comparing prices we saw a 500ml jar of Fauna Marin for €55 and a 500ml jar of Colombo for €20. Considering Colombo recommends more than double the dose, they are close on price (depending on use), but would be interesting to see how they perform head-to-head.