The Zetlight D100 Dosing Pump is a WiFi-enabled dosing pump that can be tied into the Zetlight Horizon app for control from your smartphone or tablet like other products in Zetlight arsenal like the King Kong DC pump or Zetlight protein skimmers.
The single head peristaltic pump allows you to automate the dosing of additives or other elements with up to a 60mL per minute flow rate. With the Horizon app for Android and iOS, you can control both the amount and the time of dosing (along with in-app calibration) up to six times per day.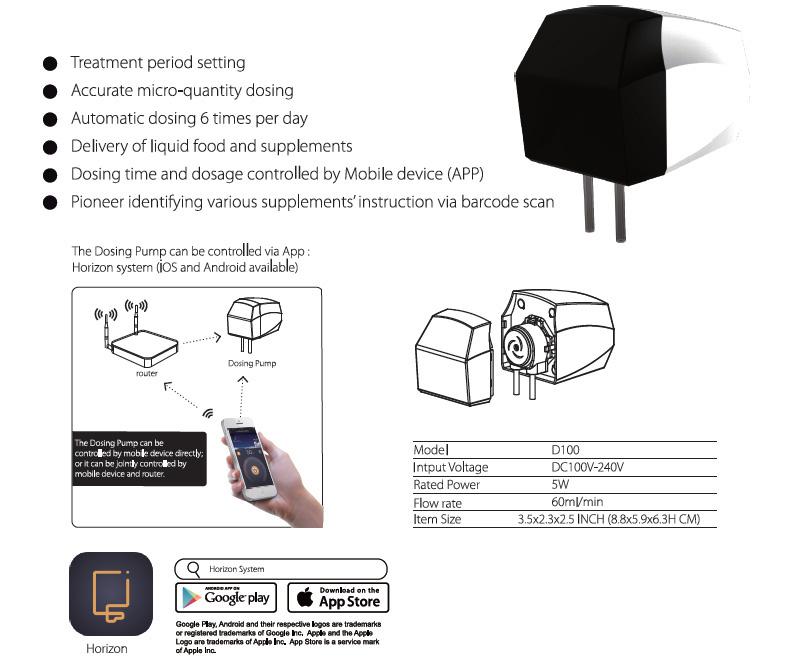 The Zetlight D100 measures in at 3.5 x 2.3 x 2.5 in. and uses just 5W of power. The pump retails for under $80 and includes the pump, a USB power adapter, 60 in. of silicone tubing, a check valve and a 5 mL graduated cylinder.