Aqua Excel is a Chinese aquarium product manufacturer best known for making affordable protein skimmers and similar devices. Their skimmer designs fall mostly under the realm of 'pragmatic' and functional but a recent model has surfaced which is surprisingly curvy and easy on the eyes.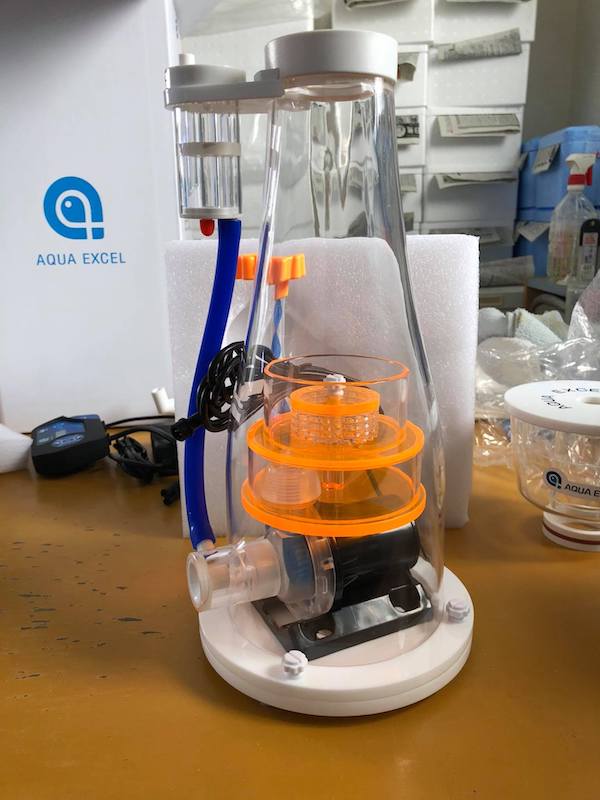 This is due mostly in part to a shift away from cut and glued acrylic to a molded one-piece cup, and a similarly crafted skimmer body. While these aesthetic flourishes to the skimmer won't really change its performance all that much, the skimmer itself is loaded with useful features.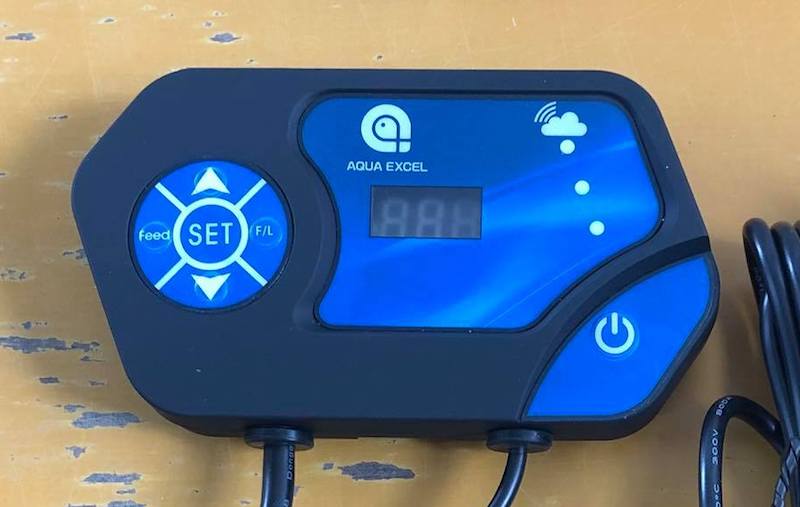 The water height is adjusted with a pipeless gate valve, and the bubble diffuser place is an interesting mix of a perforated cylinder contained within a secondary tube. The main 'force' behind this new small Aqua Excel skimmer is of course the needle wheel pump, which in this case is a controllable DC model which also appears to have some wireless functionality if the cloud icon is to be interpreted logically.
With protein skimmer designs having reached a certain level of maturity the logical progression is to make new models stand out in a crowded market is to create devices which are more attractive, we guess. It doesn't hurt to have swankier protein skimmers and with an expected price range in the neighborhood of $250 we have no doubt this model will deliver lots of protein skimming value.