No matter how long you've been in the reef aquarium hobby, there's always a rush of excitement at several stages of setting up new reef tanks and coral aquariums. Definitely one great part is getting the water flowing for the first time, especially when there's lots of plumbing involved.
Another great moment is when the tank 'comes alive' with all the bright, shiny lights, especially if that lighting system happens to be six of Ecotech Marine's best reef aquarium lights to date, the Radion G4 Pro. We enjoyed such a moment last night when we fired up six of these awesome, controllable smart LED light fixtures at the same time, watching a previously dark tank light up with over a thousand watts of delicious reef spectrum all at once.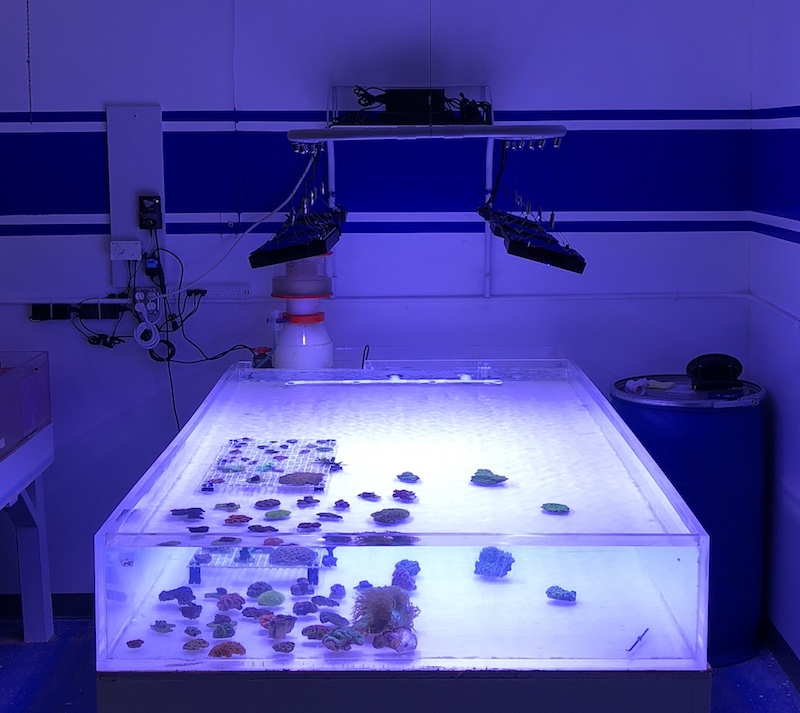 The moment was made even more special since the day before we received a box of goodies from Unique Corals which included a summer's worth of Australian coral cherry picking before, during and after ReefStock Australia . Since the corals had had a full 36 hours to settle in after the handling, they were ready for a nice dose of nutritious reef light, and they opened up immediately after the six Radions were turned on.
This is just the first of many moments we plan on enjoying and sharing with you from the Reef Builders Studio, and we hope you'll follow along by subscribing to our YouTube channel and following us on Instagram, along with regular updates here on the digital home of Reef Builders.