The Island of Rao Indonesia
We visited the island of Rao earlier this year to check out a brand new dive lodge named Magic Bay Rao Beach Bungalows. Everything about Rao is magic, from the lush coral reefs to the legends and lore of the island. Pack your gear and get ready for Rao, this is one dive adventure you won't wanna miss!

The tiny island of Rao is located in Northern Indonesia, to the west of Morotai island, and north of Halmahera Island.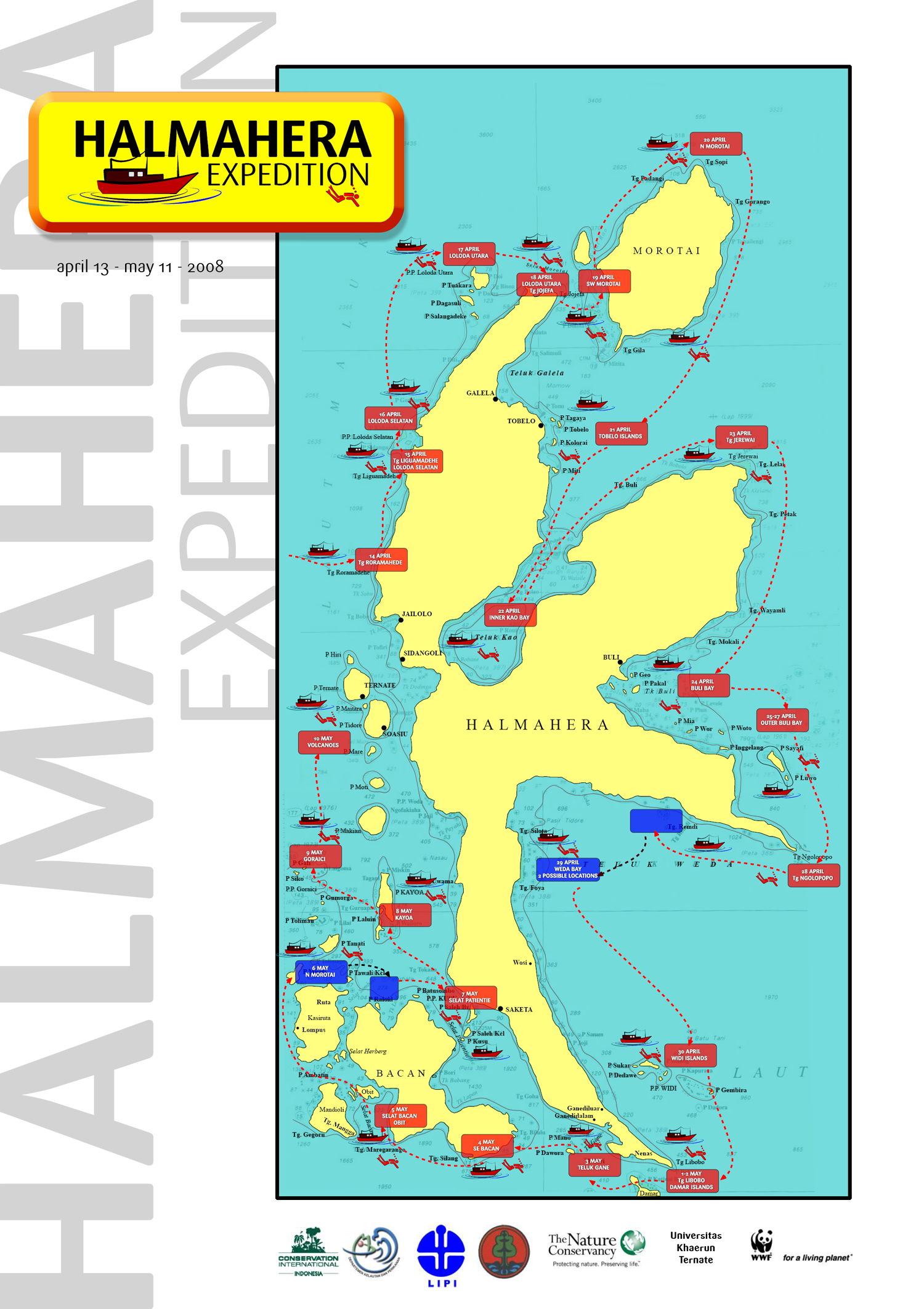 The island of Rao is truly a coral spotting paradise. In 2008, scientists reported 224 coral species on a single dive site in Halmahera, which was the most species recorded for any single location. This report came from the April 18th 2008 from Loloda Utara Dive Site located off the northern tip of Halmahera, near Rao and Morotai Island.
Diving in Rao
The island of Rao is surrounded by sloping reefs starting around 2-5m and slowly drifting towards patchy reef and a sandy bottom, around 20-30m. Near the southern tip of the island, we found shallow reefs dominated by plating and branching Acropora corals, branching Isopora and Pocillopora.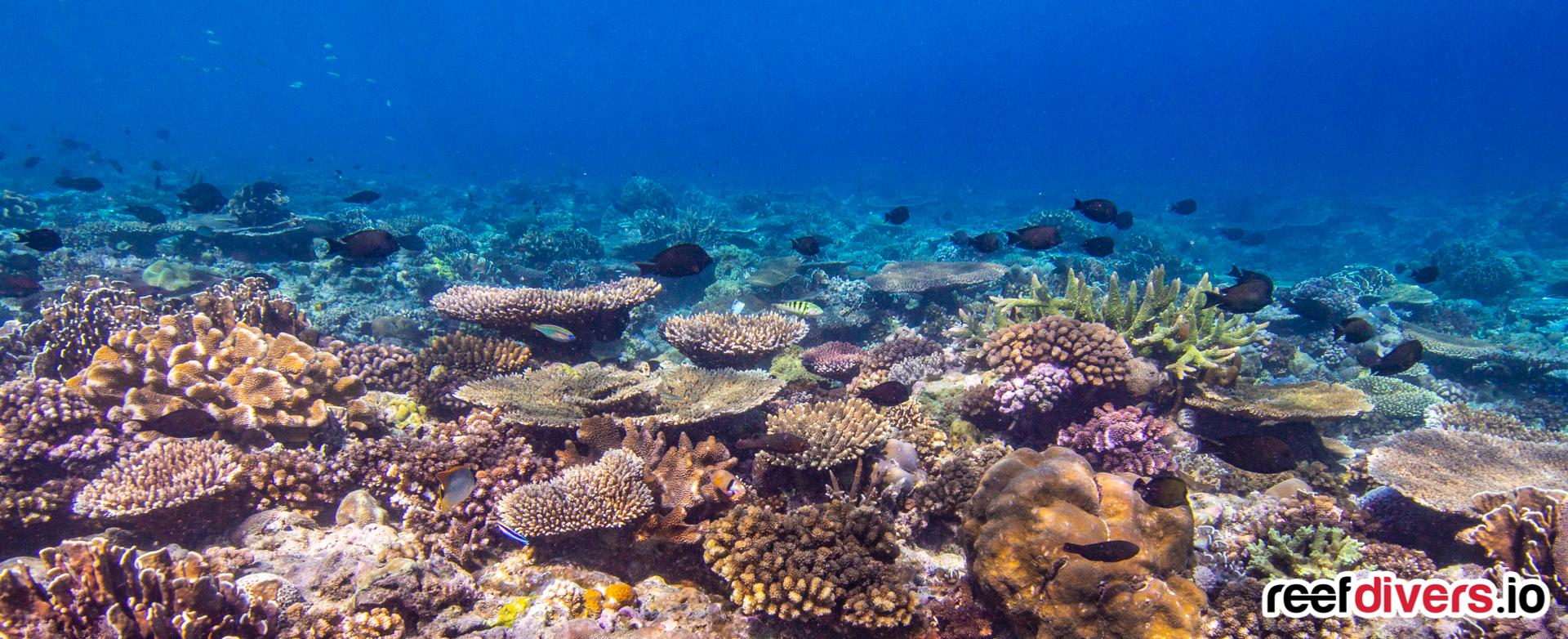 Between the island of Rao and Morotai is an area of high tidal fluctuation. At times the water around these reefs can be quite murky and experiences high flow. And, as the tides move in and out of the channel, it stirs up the bottom and the corals can feed on organic particles which become suspended in the water.
In these higher flow areas, we found a few extremely large plating
Turbinaria
colonies, extensive fields of branching
Porites
coral, tombstone-shaped
Pavona
corals, as well as large
Isopora
corals which have a flattened shape most likely due to high current during certain periods of the year.
Another highlight of Rao was the brightly colored oddball corals. We love the excitement of searching for rare corals and found some beautiful pink and purple
Pocillopora
corals, purple-blue
Porites, 
and a lemon peel colored 
Fungia. 
Even the most experienced coral spotters will have wide eyes searching for corals in Rao!
As this is a new resort, Rao is also a fantastic choice for scuba divers who like the adventure of exploring uncharted waters. We did all our diving in buddy pairs and it was effortless to reconnect on the surface after each dive. The visibility was between 20-40m depending on the site.
Magic of Rao
Every morning you are greeted by the common paradise kingfisher a bird which is endemic to Rao, and the mascot of the Beach Bungalow logo. But the magic doesn't stop there. After breakfast or when back from an early dive you can walk down to the far end of the beach to coffee rock.
As the morning sun starts to heat up there are two large rocks at the end of Magic Bay which smells just like coffee. Everything about this place is magic.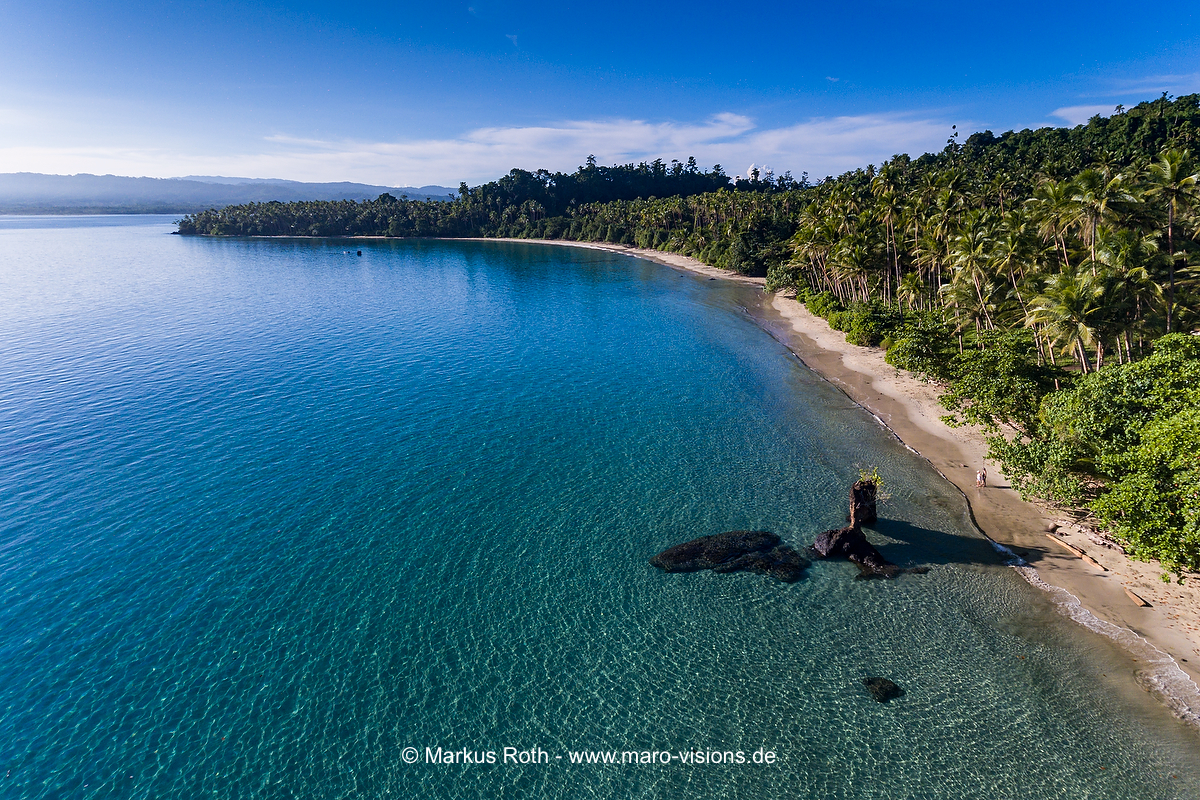 Batu Kopi, "the coffee rock" and the near forest, "Kota Moro" are mystical and sacral places for the people of North Halmahera. Although nowadays all inhabitants of Rao are Christians, they still have their old believes too.
They know that the old tribe of the Moro-people live here. – they were the original inhabitants of Rao, and, over the centuries, they became invisible.

Getting to Rao
To get to Rao you need to pass through Morotai. There are flights from Manado and Ternate connecting to Morotai. From there it's a one-hour boat ride to Rao. The only dive resort is Magic Bay Rao Beach Bungalows, which has the same owners as the Weda Reef & Rainforest Resort.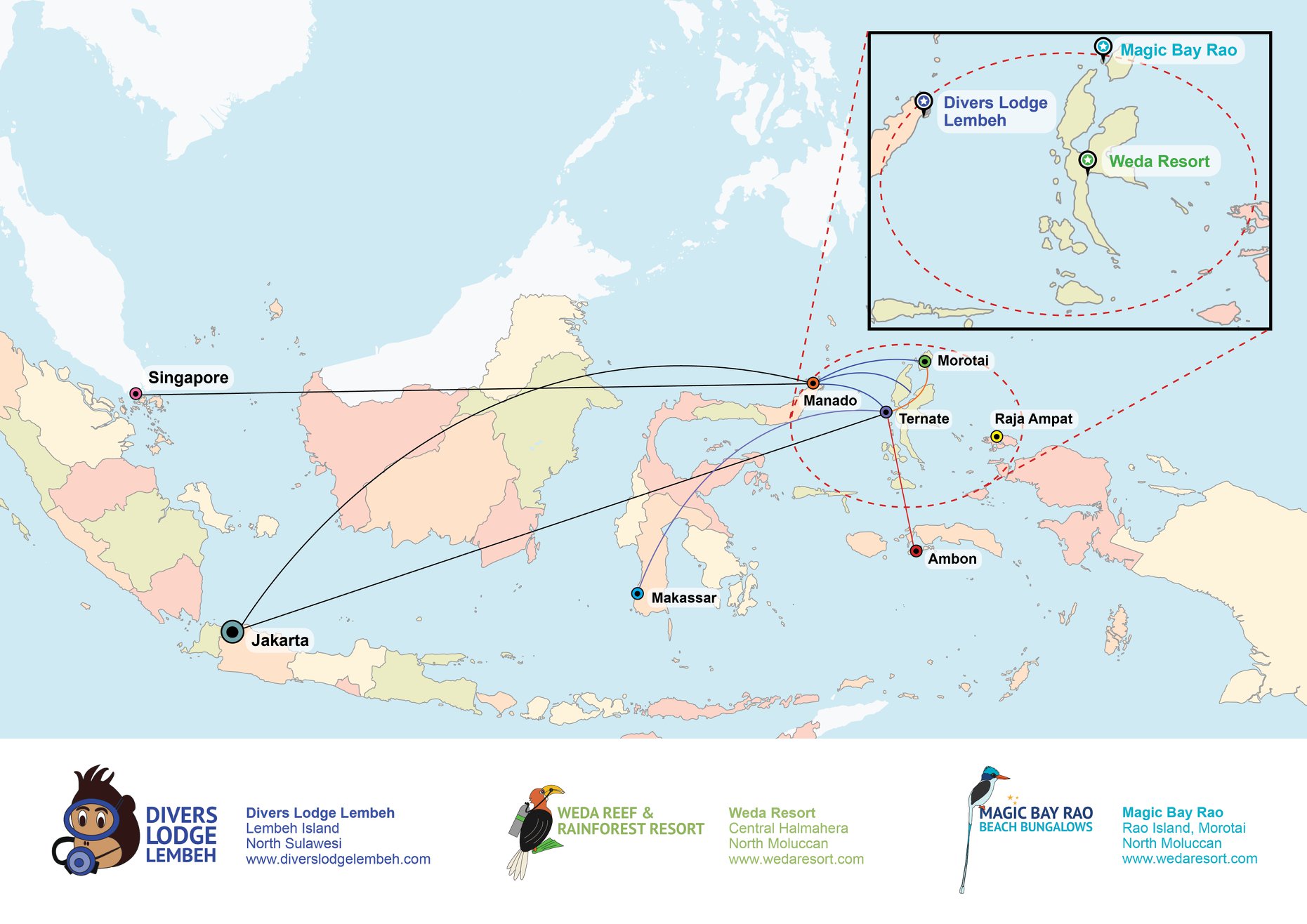 Rob, the owner of both resorts, has been diving in Indonesia for more than 25 years and he has a keen sense for picking amazing backdrops and world-class dive destinations. We found ourselves daydreaming on the beaches of Rao more than any other destination.
If you are interested in visiting Rao it's best to check ahead as they currently have two private beach bungalows tucked behind the palm trees on one of the nicest beaches we've yet to come across. The bungalows are perfect for honeymooners, a family, or a small group of friends.
From
March until November
the Island of Rao and Morotai offer excellent diving and snorkeling opportunities.
You can check out our first article about
Weda
, which is an incredible dive spot in central Halmahera.