Suunto D5 Dive Computer
Suunto has just released an all-new scuba diving computer which is ready for the digital age! This new computer features a full-color screen and all the wireless technology you would expect from a modern millennial ready computer.
The D5 is built for the recreational diver who wants reliability, comfort, and ease of use. The new Suunto D5 has all the features found in similar Suunto dive computers including basic dive details like depth, time, no decompression limit and safety stop timer. It also features a compass, dive log, history, and multiple dive planning functions.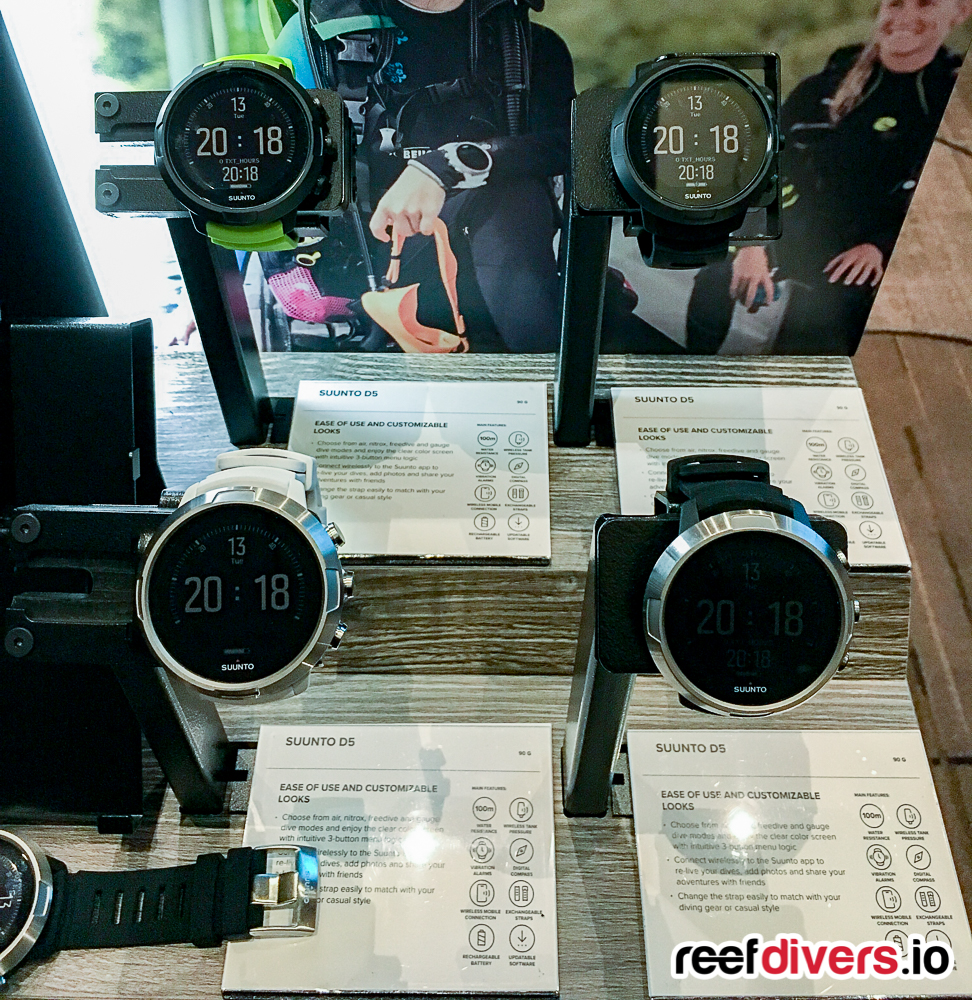 Another update we're getting from the D5 is a wireless connectivity to the Suunto tank pod transmitter. This will allow you to transmit air or nitrox pressure data directly from your tank to your computer.
Also, a new feature to the D5 is this will be a rechargeable dive computer. Forget about changing batteries, the D5 will have a similar battery life to the Suunto Eos with 20-40 hours dive time on one charge.

One feature we're excited to see unfold is the integration of D5 with the new Suunto dive log app. The new Suunto D5 computer comes with wireless Bluetooth connectivity so you can upload your dives to the Suunto app, and seamlessly share your dive data with friends. The Suunto app is your own digital dive log where you can also view and browse other users dive logs.

The Suunto D5 computer will also feature a brand new vibration alarm mode eliminating the need for an audible alarm. This is a great feature for an underwater videographer or anyone who dislikes noisy alarms.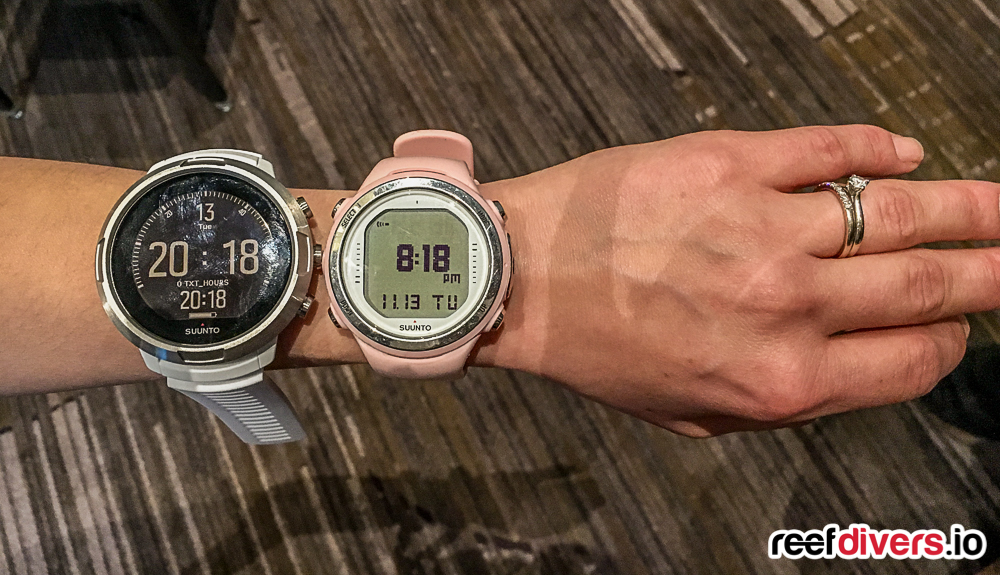 The new D5 computer is slightly larger than their current D model computers, but one standout feature of this new design is their customization. D5 is meant to be a fashionable computer and a new addition to this line is interchangeable straps with a quick release spring bar.
D5 comes in four colors All Black, and Line Black are the premium models and will cost $899 USD or $649 Euro. White and Black will cost $849 USD or $599 Euro. The Suunto D5 will be available worldwide early 2019.
Full color MIP display with LED backlight. The watch display is made from stainless steel and reinforced composite. The strap is silicone with a stainless steel buckle. D5 is rated to 100m depth.