Anyone who knows me, knows that I have a very deep love and appreciation for retail aquarium shops, aka an LFS, which is why I visit them literally all over the world. My personal feelings aside, there's no question that the local fish store is the backbone of our local & regional reefing communities.
With all of the holiday sales focused on black friday and cyber monday, for 'small business saturday ' we really wanted to do something to drive attention and sales to the aquarium stores. It's easy to forget that most of these retail shops are started by aquarium hobbyists just like you and I, and it's damn hard work to keep a decent aquarium store running year over year.
So for our inaugural #LFSSaturday celebration and contest we were thrilled to work with some of the hobby's best companies to reward patrons of the LFS. We want to give a huge thanks AquaIllumination for their Nero5, D-D The Aquarium Solution for the two Clarisea filters, as well as Brightwell Aquatics & Polyp Lab for the runner-up prizes.
We are grateful for everyone's participation in this celebration of the LFS and be sure and read our description of the winners below. We're not going to wait a year to do this contest again so this will be some insight to our unrandom thought process for selecting the winners. (You also might want to follow us on Instagram). Finally if you're one of these five winners, be sure and hit us up via Instagram direct message.
Aquatic Warehouse is a great all around aquarium store in San Diego that deserves the local support it gets. Reefoholic's entry by purchasing a basic Flipper magnet is very much in the spirit of this contest, and we can agree that his small reef deserves one good slim pump like the AI Nero 5.
Jamison Halpin is our LFS hero #1 – as described in the entry, "it only took getting a job at the fish store and giving my first good check right back to be able to have my future slice of the ocean in my room" – well here's to keeping your reef tank super clean and this way you can inform your coworkers at The Ocean Floor about these newfangled Auto Filter Rolls.
Our LFS Hero#2 is Mr. Mike Pinkerton. This reefer is the man for two reasons, one, this was his first post on Instagram so in all likelyhood he might have started the account just to enter the contest. The second reason we selected his entry is for informing us of a place called Hardware & Pets of Murphysboro, IL which seems like a perfect crossover LFS where you can get any plumbing parts you'd need to install the new Clarisea Gen2 Auto filter roll.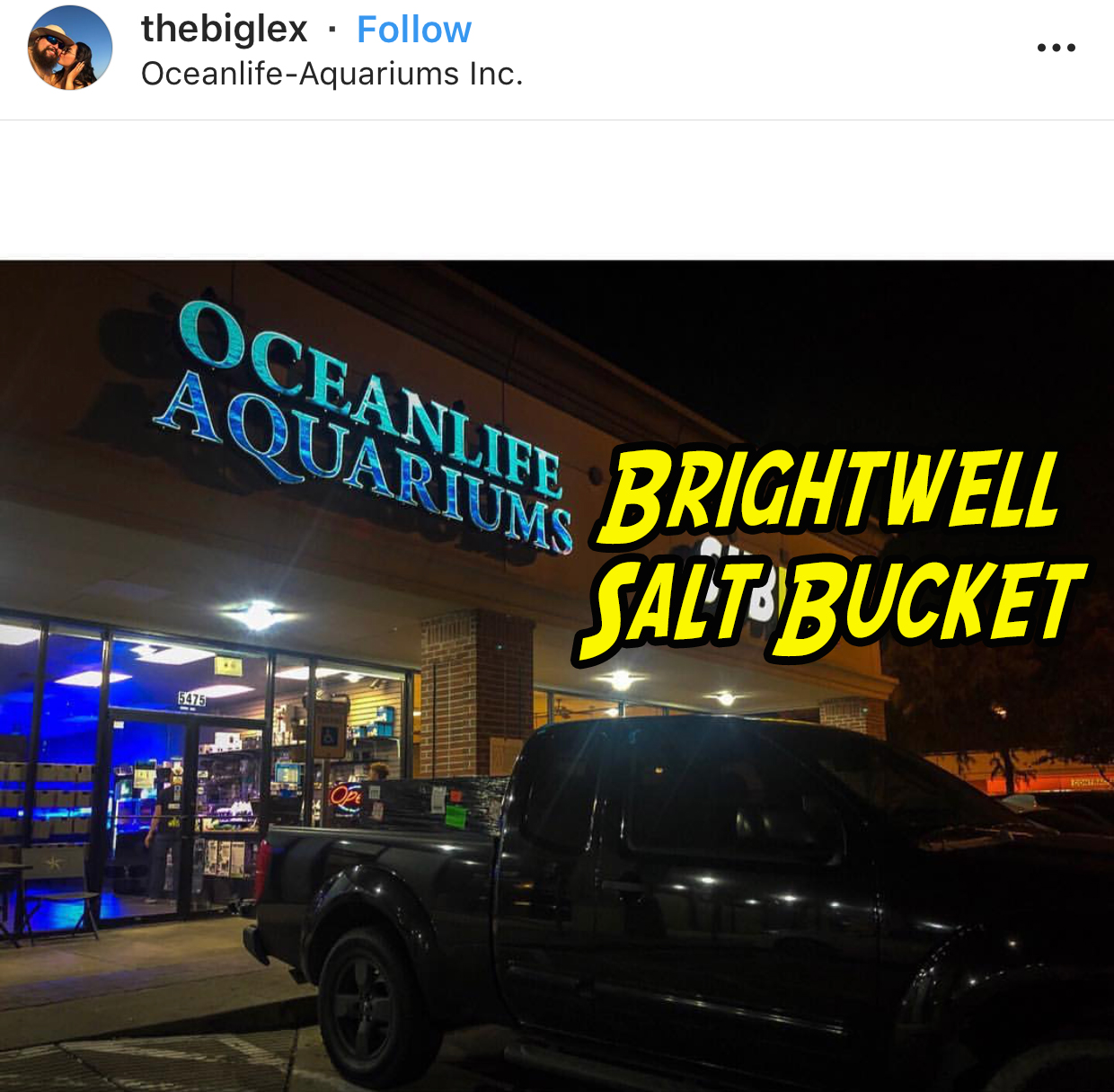 Congrats on the new Red Sea reef tank, and getting it from your LFS Oceanlife Aquariums in Houston TX. Use a basic salt to cycle the new tank, and use the Brightwell when you start putting corals in.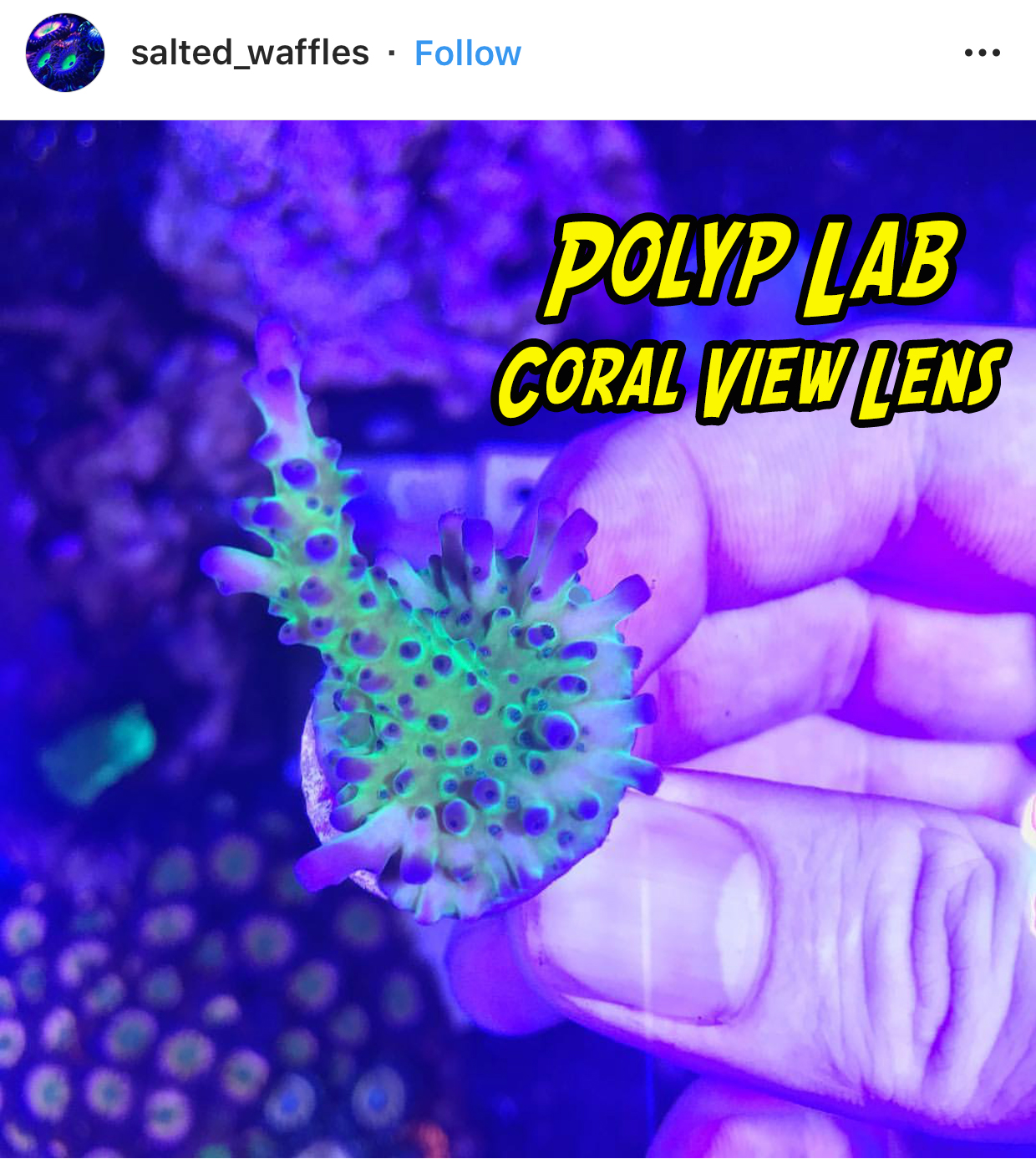 Super cool score on this acro frag from Aqua Serene in Eugene, OR – we thinks you're already using some kinda cellphone filter but here's two more color filters so you can keep sharing color corrected pics in your feed.