Chalice corals can be some of the most valuable strains of aquarium corals, and the Philippines has tons of murky reefs where chalice corals thrive. However, the Philippines doesn't allow any coral exports which has led some criminals to smuggle corals to a number of different wholesalers across the world.
Recently however the Bureau of Customs intercepted a passenger traveling to Taiwan with two suitcases filled with more than 250 corals including chalice corals and corallimorphs. Colorful multicolor and rainbow strains of Echinophyllia and Oxypora are usually the target species as these colonies can fetch between $500 to $2000, and especially nice strains can fetch nearly the same price for fragments.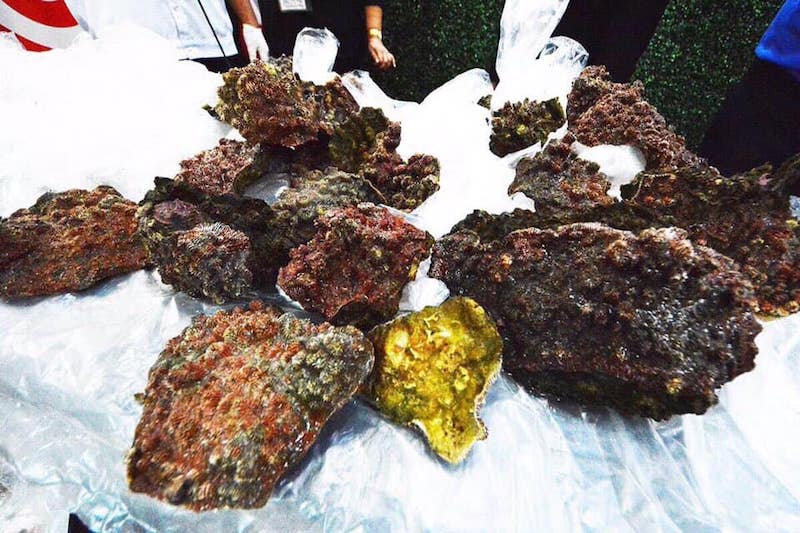 It is unfortunate to see this kind of illegal smuggling of protected corals in the Philippines, especially as efforts are underway to kickstart mariculture operations in the country. Law enforcement is one way to deal with the trafficking of illegal corals but like the "War on Drugs", one sure fire way to combat the problem is to legalize coral mariculture.
This would both reduce the inflated price of 'unobtainable' coral strains and help reproduce more corals to use in outplanting and reef restoration efforts. By providing a framework for legal coral trade in the Philippines the regional and local governments would eliminate the incentive for smugglers to traffick in corals while also providing a new sustainable source of income for coastal communities, while also helping to restore coral reefs. [PH News]