There are grafted corals and then there is the Rainbow Splice Millepora from Reef Raft Canada. This naturally produced bicolored strain of the hobby's favorite Acro, Acropora millepora, was spotted among the diverse coral collections of Reef Raft. A single branch tip with just a tiny hint of 'Green Fluorescent Protein' (GFP) infection was isolated from a colony of pink Acro Milli and glued to its own disc for grow out.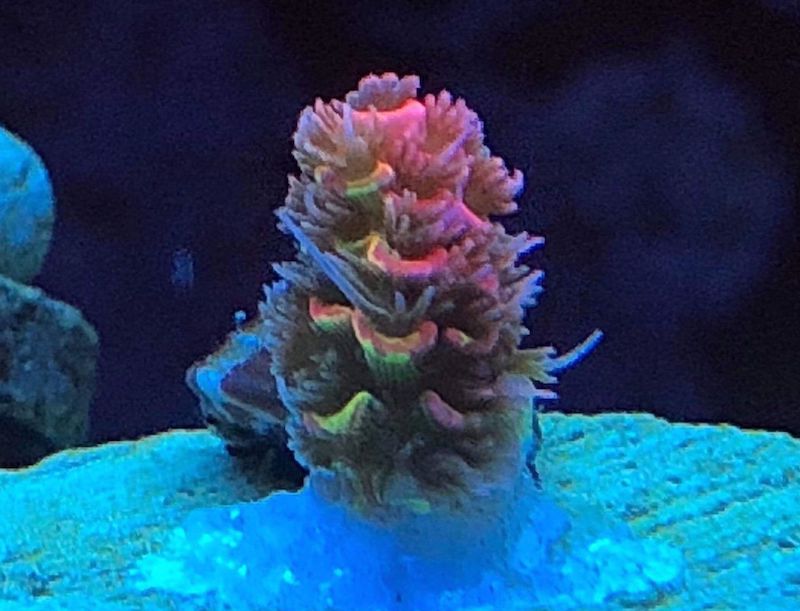 You can imagine what might happen when a bright pink and green tissue sample of Acropora millepora is left to grow out on its own but no one could have predicted that this coral would turn out nothing short of spectacular! The contrast between the highlighter pink and neon green pigments is truly eye catching and once the frag encrusted and turned into a miniature colony, the resulting coral has really lived up to its potential.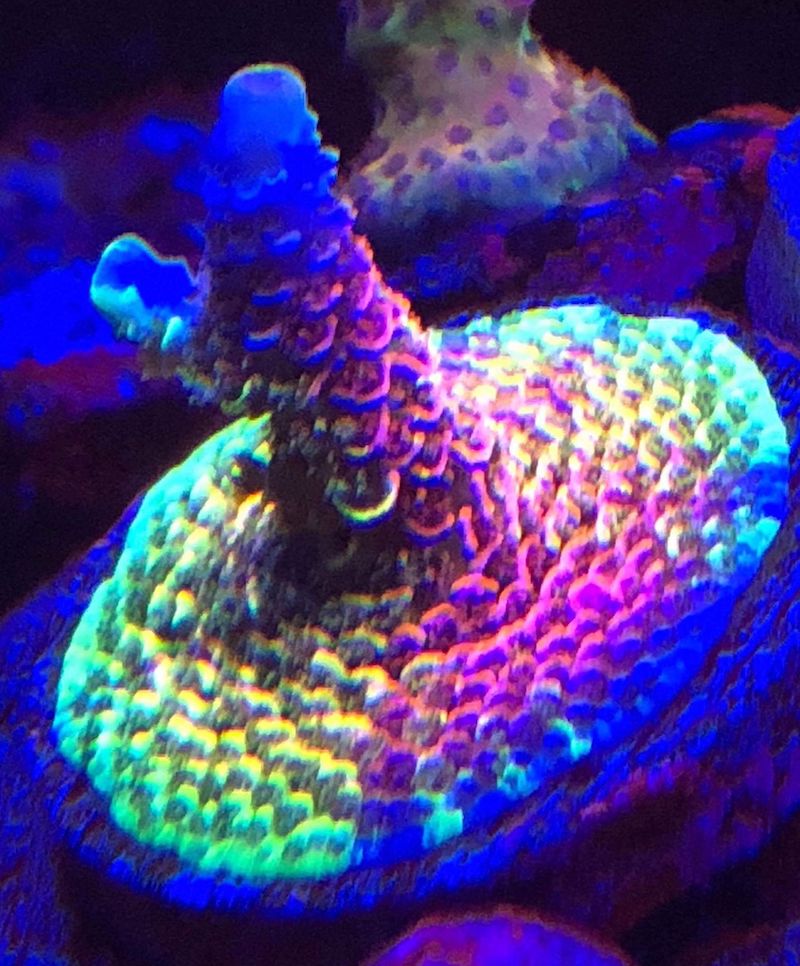 The phenomenon of 'GFP infection' whereby green pigment is inserted into the tissue of a different coral is most often seen in stony corals, especially in SPS corals but it is definitely most prevalent in the Montipora. Only rarely have we seen the proliferation of GFP in Acropora such as Steve Garrett's Green Jacket Acro and the occasional wild colony of cultured or collected coral.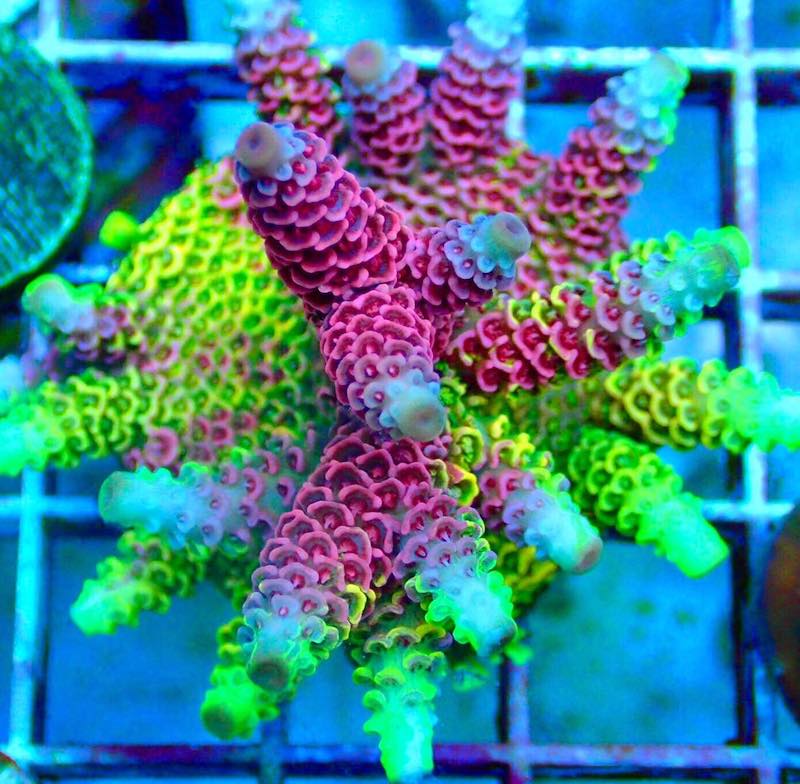 The newly revealed Rainbow Splice Acro from Reef Raft is definitely one of the more sensational GFP Acro strains we've ever seen and knowing that it grew from a single tip is impressive. Knowing that this coral can hold and really express both the lime green and neon pink coloration in a single coral is very exciting and hints a a future where even more of our beloved coral strains pick up and express this very special trick.