The royal gramma is one of our all-time favorite reef fish and it is one of the most common reef fish in the saltwater aquarium hobby. The royal gramma is found throughout the greater Caribbean but to the south lives a sibling species calle dhte brazil royal gramma, Gramma brasiliensis.
This species was once fairly common in the hobby as well, being larger, with a much bigger mouth, and a more muted coloration that is more orange than yellow in the posterior of the body. However regulations in Brazil have prevented the export of this and other endemic marine fish but it hasn't stopped researchers from studying the interesting and complex spawning behavior of Gramma brasiliensis.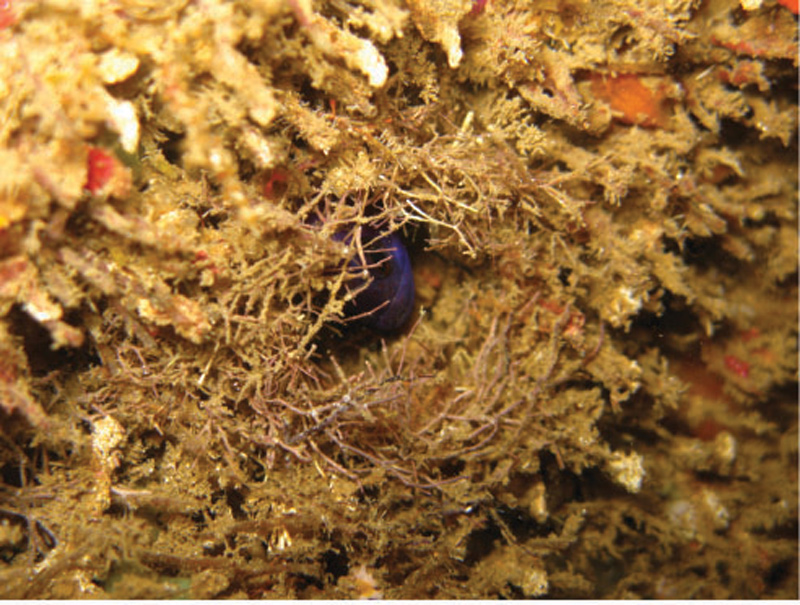 What is fascinating about the Grammas including the Brazil royal gramma is the habit of males building small nests within holes for the pair to spawn in. The Brazil royal gramma uses bits of algae and reef detritus to build a complicated nest that is very similar to what we usually expect to see in birds.
Nest building fish are not unheard of, tilefish build large mounds, so do some freshwater African cichlids. Also, the mysterious and elaborate 'crop-circle' patterns seen in sand is a kind of nest constructed by pufferfish. Although royal grammas are inexpensive in the U.S., they can be quite rare and pricey where imports are limited like in Australia.
Understanding the nesting behavior of regular and brazil royal grammas is key to unlocking their spawning needs, especially in providing the nesting materials needed. There is some evidence to suggest that wild populations of the Brazil royal gramma is actually under threat so learning to breed them in captivity is important for supplying the hobby with captive bred specimens, not to mention breeding the illustrious and highly sought after Dejong Gramma. [Marine & Freshwater Research]