There are over 80 species of surgeonfish but the aquarium hobby is dominated by yellow tangs, blue tangs, purple, koles, powder blues and just a few others. But there's a whole world of tangs and surgeonfish that are barely represented in the reef aquarium world, one good reason is that dozens of these can grow to huge sizes, some of them two feet or more.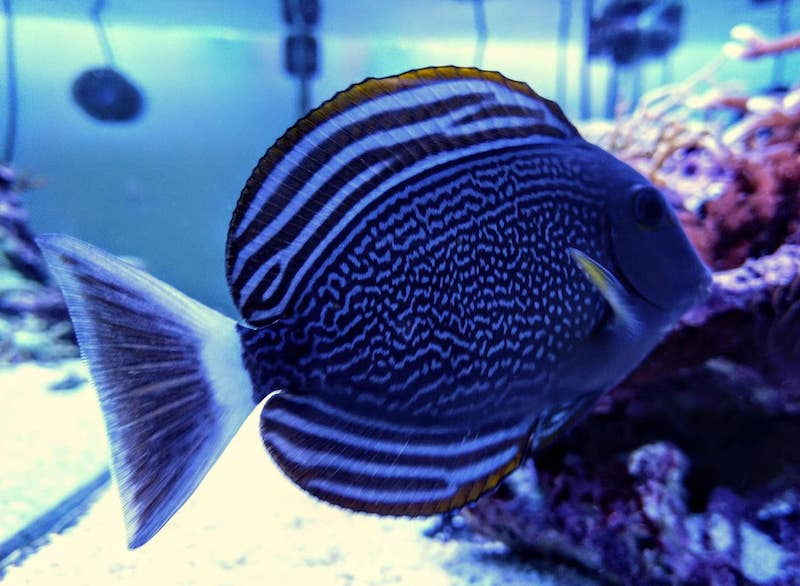 Rarely do we get to see a nice McCulliceps, Bariene, Fowleri, Dussimier or similar large Acanthurus tang, among these is the yellowfin surgeonfish – A. xanthopterus. When large this species grows to well over two feet long and we've really only ever seen this species in the largest aquariums, like the Long Island Aquarium and Tang's Restaurant in Nuremberg.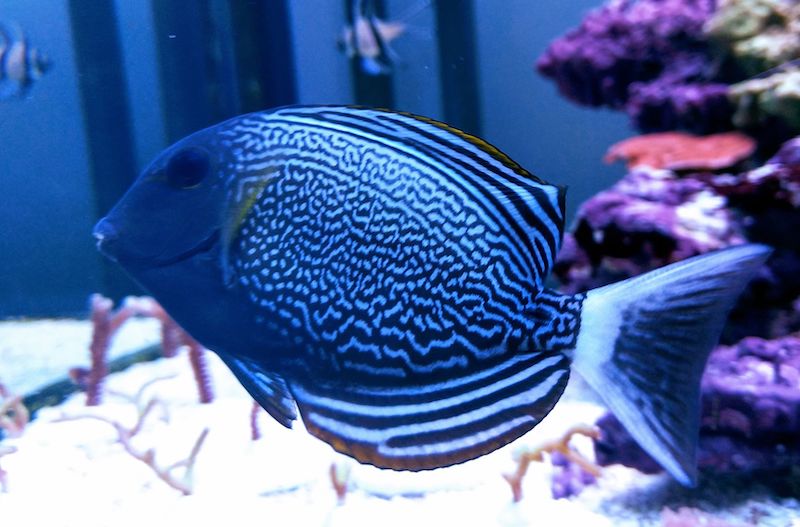 Although a common species in the wild the yellowfin surgeonfish is uncommonly seen in the aquarium world, which is why we were really stunned to see the wild patterning on the juvenile yellowfin surgeonfish pictured here. We've seen small Acanthurus xanthopterus before but the specimen in the care of André Lavareda is on another level.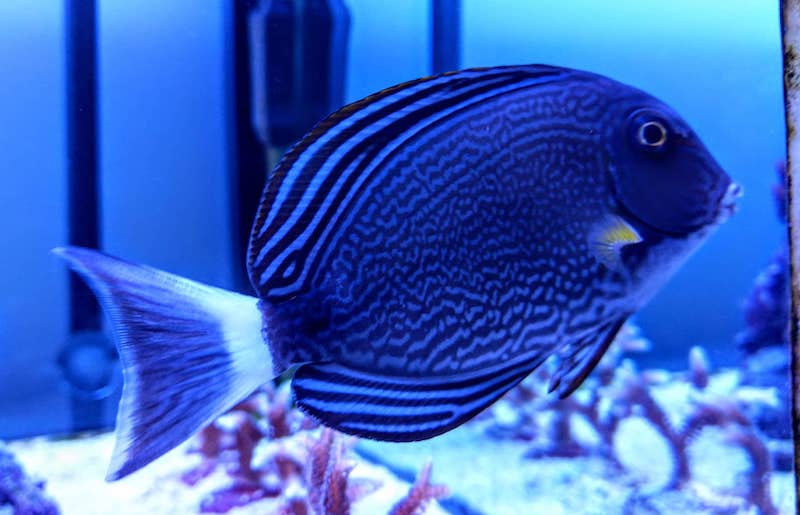 Many surgeonfish species can 'enhance' their colors and pattern but we've never seen a juvenile yellowfin light up the way that André's does. The steel blue grey lines are so intense and pronounced that we initially believed this was a hybrid of some kind – and it still might be – but we can't make any assumptions or assertions from just these pictures.
The only way to tell if this is a purebred or cross, besides genetic testing, would be to see how this fish grows up and develops as it gets larger. In the meantime we want to thank Mr. Lavareda for sharing his pictures of this really stunning surgeonfish and wish this specimen the best of luck and a long life in captivity.