The DX18 is a brand new T5/LED hybrid light fixture which AquaticLife just announced last weekend at Reefapalooza Orlando. When they first launched their 'bring your own LED' T5 hybrid light, we don't think anyone could have predicted how well it was received, or how much of a demand there was in the reef aquarium hobby for a light like this.
A little more than a year and half later and the DX18 is AquaticLife's double down on the hybrid light fixture with some refinements and one important new feature. The original Hybrid T5-LED can drive four lamps while holding two to three LED fixtures in the center.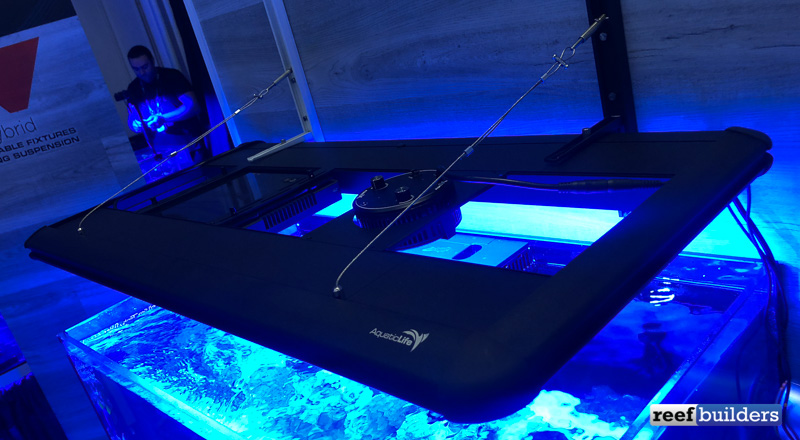 The DX18 T5HO LED Hybrid now has two separate high output T5 fluorescent circuits which are powered by two dimmable ballasts and the overall fit and finish of the fixture is more refined overall. In the spirit of the BYO LED, to take advantage of the dimmable option you'll need to bring your own 0-10v controller as well.
Another new addition to the DX18 T5HO is a new 'floating suspension' system which allows the entire unit to mounted to a nearby wall. Although we didn't catch an official price for the DX18 T5HO Hybrid dimmable light fixture it should start shipping to AquaticLife dealers in the coming weeks.